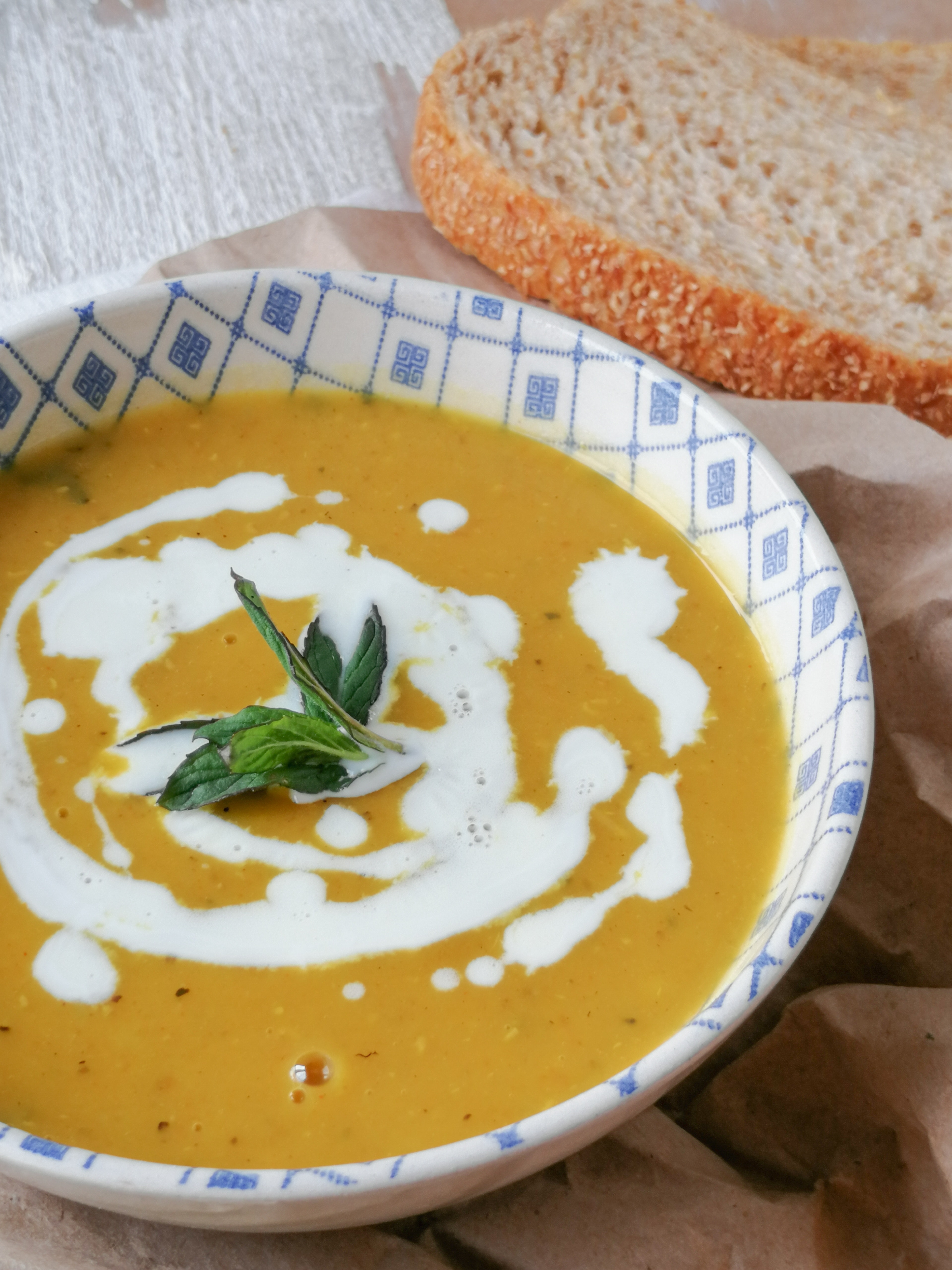 Did you know that every year, the month of January is national soup month? Here at World of Spice, spice company, we highly recommend infusing your soup with delicious herbs and spices online to create new and exciting flavours for your menu, or as a winter warmer for yourself at home! A hearty bowl of soup always goes down well at this time of year. It's a healthy and nutritious option that is extremely simple to make. So, here is how you can make the most of your soups this national soup month!
National Soup Month
Soup retailer Campbell's invented National Soup Month in January 1986. In its 36th year, it's still going strong and is a celebration that a lot of restaurants get on board with. In the freezing cold month of January, we don't need much persuading to dine in when a piping hot bowl of soup and crusty bread is on offer!
The Benefits of Soup
Alongside it being a little bowl of comfort in the colder weather, home-made soup has countless benefits that positively impact your business, our health and the environment.
Quick, Cost Effective and Environmentally Friendly:
For a restaurant, soup is a quick and traditional dish to make – you can churn out batches of it in one fell swoop, meaning it's more eco-friendly, you'll feed more guests and have more time to prep other dishes! Soups are so easy to freeze and reheat. So, you can always make a large pot, store in airtight containers and freeze to come back to, saving you a lot of time and effort.
Additionally, they're extremely cost effective since you can use whatever you have in the fridge or freezer to make a delicious meal. It's a great way of using up the extra veg in the fridge, stopping excess food waste and creating a whole new, nutritional dish. With a good base and some delicious herbs and spices online, anything goes! It's good for your pocket and makes a positive impact on our environment!
Healthy and Hearty:
Soup is a natural healer, so say goodbye to that winter cold! Nutrition filled broths boost immunity with essential vitamins and minerals. They also hydrate the body and are easy to digest, which makes them perfect for when we're not feeling your best. On that note, fibrous vegetables, beans, lentils and meats all ensure a healthy digestion and make for a hearty meal by themselves, providing high satiety with fewer calories than most other regular meals. (Great for if you're on that January health kick!) Soup is a lighter option that will keep you feeling fuller for longer and keep your blood sugar levels stable.
Nourishing Vitamins and Minerals
Soup can easily help us on our way to getting that 5 a day. One bowl contains a multitude of veggies that are blended down, you'll be shocked at how much goodness you're eating! The slow cook method used to make soup ensures that the vitamins and minerals of all the vegetables are retained. No nutrients are left to waste because you also consume the broth. Furthermore, nutrients like beta carotene from carrots and lycopene from tomatoes are better absorbed by the body when food is cooked rather than when eaten raw. Talk about soup for the soul!
 A Spice Company's Advice
Utilising herbs and spices will really help you to make the most of national soup month! Here at World of Spice, spice company, we are bespoke spice suppliers who are experts in seasoning soups with delicious, dried produce that is packed full of flavour.
Cooking with herbs and spices means for a more intense and hearty flavour. We recommend sautéing your soup veg for 5 minutes with a knob of butter, alongside a third of the herbs and spices you're looking to add for a really flavoursome soup. By using a small amount of cooking fat and introducing heat to your herbs and spices, they'll gradually release concentrated volatile oils, infusing the vegetables with their potent flavour. When you do eventually add the sautéed ingredients to your stock to simmer away, you can then add the rest of the seasonings to permeate further flavour. As we've said before, the secret is in the sautéing!
Although a little salt and cracked black pepper enhances taste, it won't give you all the delicious flavours that are created with other wholesale herbs and spices. Seasoning a soup properly really gives it those incredible qualities that we've come to know and love. Without them, soup has the tendency to be underwhelming. Be sure to research the correct herbs and spices to accommodate your chosen ingredients. For example, if you're cooking with chicken, thyme works beautifully. Or with if you're going for potato and leek soup, rosemary will give it a fresh and fragrant lift. The correct pairings work a treat and will keep your customers coming back for more.
Soup Essentials
As we've mentioned, with soups, there are so many combinations that will work, but it's herbs and spices online that make the difference between a nice taster and returning for another bowl! Here is some food for thought, with a few of the most popular soups to add to your menu and our essential herbs and spices to have on hand this January!
Popular Soups to Make This Month
Chunky Vegetable
Cream of Tomato
Leek and Potato
Cream of Mushroom
Chicken Noodle
Minestrone
French Onion
Curried Sweet Potato
Our Favourite Soup Seasonings
Get in Touch
If you're looking to make the most of National Soup Month this January, then herbs and spices from an authentic spice company can enhance your dishes. Here at World of Spice, we're bespoke spice suppliers that are here to help you! For more information about our tailored services for trade and retail, please contact us at orders@worldofspice.co.uk, or feel free to call our team on 01277 633303. We look forward to hearing from you.
---