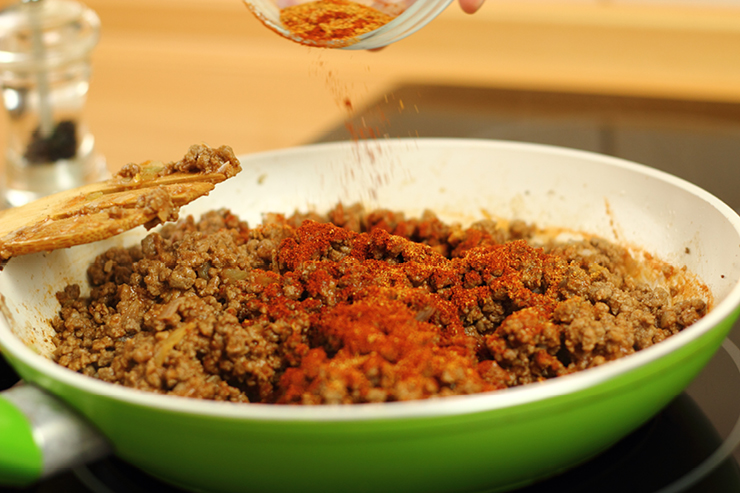 As the world begins to return to a semblance of normality, it certainly feels as though we can take a deep breath and start to plan ahead, little by little. As the hospitality industry open its doors once again, customers can look forward to dining at our favourite restaurants and enjoying authentic cuisine with friends and family.
It's no secret that restaurants are going to require all the custom they can get, following the uncertainty of the last year. Many things must come into play in order to do so. A mixture of impeccable service, a great atmosphere, and of course, an irresistible menu. Restaurants must set themselves apart in order to stand out from the crowd.
At World of Spice, we have been delivering delicious, global flavours to the catering sector for almost 30 years. With only the highest quality ingredients making their way to the plate, our herbs, spices and seasonings have customers returning time and time again.
A Little About Us
World of Spice is a UK, family-owned company, established in 1992. We launched with the desire to supply the food service sector with the finest quality products, helping restaurants to make their mark within the industry.
As an industry leading supplier of herbs and spices, we have over 100 years' experience in our field, passed down through generations. We continue to build our well respected reputation for quality and reliability, from this solid foundation. Located in Essex, we are not only able to take advantage of our central location, but also our proximity to ports and airports, ensuring quick responses to every customers requirement.
We Care
We take pride in selecting a range of the finest quality, dehydrated produce to offer to the catering industry and others. We import, blend, pick and pack everything ourselves.
At World of Spice, we specialise in ethnic seasonings, bespoke requirements and offer a large range of premium herbs and spices in a variety of packaging options, to cater for your needs. We believe that our reputation is an extension of your reputation, so we guarantee exceptional products and immaculate service, ensuring stability and success for your business.
Giving Your Food That Extra Kick
It's widely known that good food prep starts with the basics. Sometimes the best meal is made with the simplest of ingredients. World of Spice use only the most natural form of seasonings, no added chemicals or additives. Just fresh, authentic and fragrant herbs and spices. Exactly how it should be.
We personally send samples of all our raw materials to be tested in UKAS accredited laboratories, rejecting those that fall outside our limits. Many industry professionals rely on supplier testing results, but we are passionate about delivering and seeing these results ourselves. We know our customers can buy with confidence, knowing that their produce is always safe for consumption. When any new legislation is implemented, your products will comply.
Bespoke and Cost-effective
In the catering industry, a vast array of herbs and spices are used on a daily basis. Often, the rare nature of these seasonings mean that they are not only more costly, but not available from local food suppliers. In food service, it is always more cost-effective to buy your product in bulk from one provider.
World of Spice hold a large range of herbs, spices, seasonings and other dehydrates to easily streamline your supply chain. We are committed to ensuring your produce is available at every opportunity.
Our family-run team are personable and highly customer focused, adopting a positive, 'can-do' attitude. You will be able to enjoy our flexible and comprehensive service when is most convenient for you. We want to help develop your restaurant by offering bespoke solutions to your requirements. From next day delivery, tailored packaging, to private labels, we can accommodate your business needs.
Get in Touch
If you're looking to add some flavour to your menu, World of Spice can help you on your journey. For more information about our services and what we can offer you, please contact us at orders@worldofspice.co.uk, or feel free to call our team on 01277 633303. We look forward to hearing from you.
---