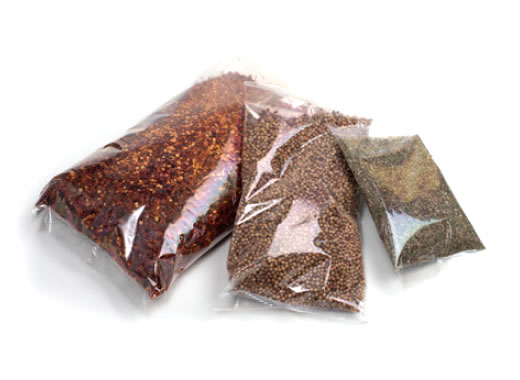 It's a common question asked by chefs and restaurant owners alike. Will the flavour be as strong if we buy spices online? Maybe it's better to buy from a local supermarket, maybe we should just use fresh? These are all valid concerns, after all, you want your food to taste amazing.
In short, the answer is yes, food tastes good, if not better, when you buy herbs and spices online. Here at World of Spice, we are herb, spice and seasoning experts with over 100 years combined knowledge in the trade. Let's take a closer look at why your food will become irresistible with the addition of wholesale produce.
Dried Produce Is More Potent
Many people don't realise that dried herbs and spices are actually a lot more flavoursome than fresh. Both add colour and aroma to a dish but the difference in flavour is often significant. Whether you buy spices online, or from the supermarket, good quality dried produce will always have a stronger and deeper flavour than fresh.
Dried seasonings are fundamental to instantly elevating cuisine from ordinary to extraordinary. Because of their potency, you can usually add less to your dishes, than you would fresh. A good ratio to apply in your recipes is 1 to 3, so not to overpower. For instance, one tablespoon of fresh oregano to one teaspoon of dried. When cooking, it's always easier to add more flavour than it is to take it away, so taste as you go to make sure your dish has the required elements.
Deliciously Cost-Effective
The guaranteed, full flavour of our dried produce means you'll use less stock, because you won't need to use as much to season your dishes. To buy spices online from wholesale actually means you're saving a lot of money long term. After the uncertainty of the last year, it's more important than ever that restaurants are using the stock they have and replenishing with only what they need. Buying exactly what you need online prevents those extra, wasteful costs that can set a business back. 
Purchasing dried herbs, spices and seasonings online and in bulk for trade is always cheaper than buying fresh elsewhere. There will be occasions where you need fresh herbs for specific seasoning or garnishing in an authentic dish, but with a longer shelf life and better flavour, dried is the way forward.
Stored to Keep Flavour
So often, people think that dried herbs bought online aren't as good as those bought fresh at the supermarket. This couldn't be further from the truth and in our opinion, to buy spices online will only play to the advantage of your restaurant long term. Cost effective, bespoke cuisine at its best comes with a delivery of online herbs and spices.
With fresh produce, there isn't much shelf life, so you've got to use what you have quickly, and then order more. With dried, it's all processed and packaged for longevity and freshness. The flavour of dried produce will last because they don't go bad or 'off'. However, if they are opened and kept for a long time without use, naturally, the herbs and spices will lose potency. Storing your produce in a cool, dark room will increase the amount of time they last. Generally, whole spices and dried herbs will keep for 18 months, with ground produce keeping for about 1 year.
Get in Touch
At World of Spice, our produce is known internationally for its delicious and strong flavour. We always deliver the highest quality products, working with some of the finest chefs to help them create impeccable, authentic cuisine. If you're looking to buy spices online, we can arrange fast and convenient delivery to meet your business's needs.
From bespoke blends to a choice of packaging, complete with custom labelling, our comprehensive service can help you achieve your culinary goals. For more information about our services and what we can offer you, please contact us at orders@worldofspice.co.uk, or feel free to call our team on 01277 633303. We look forward to hearing from you.
---