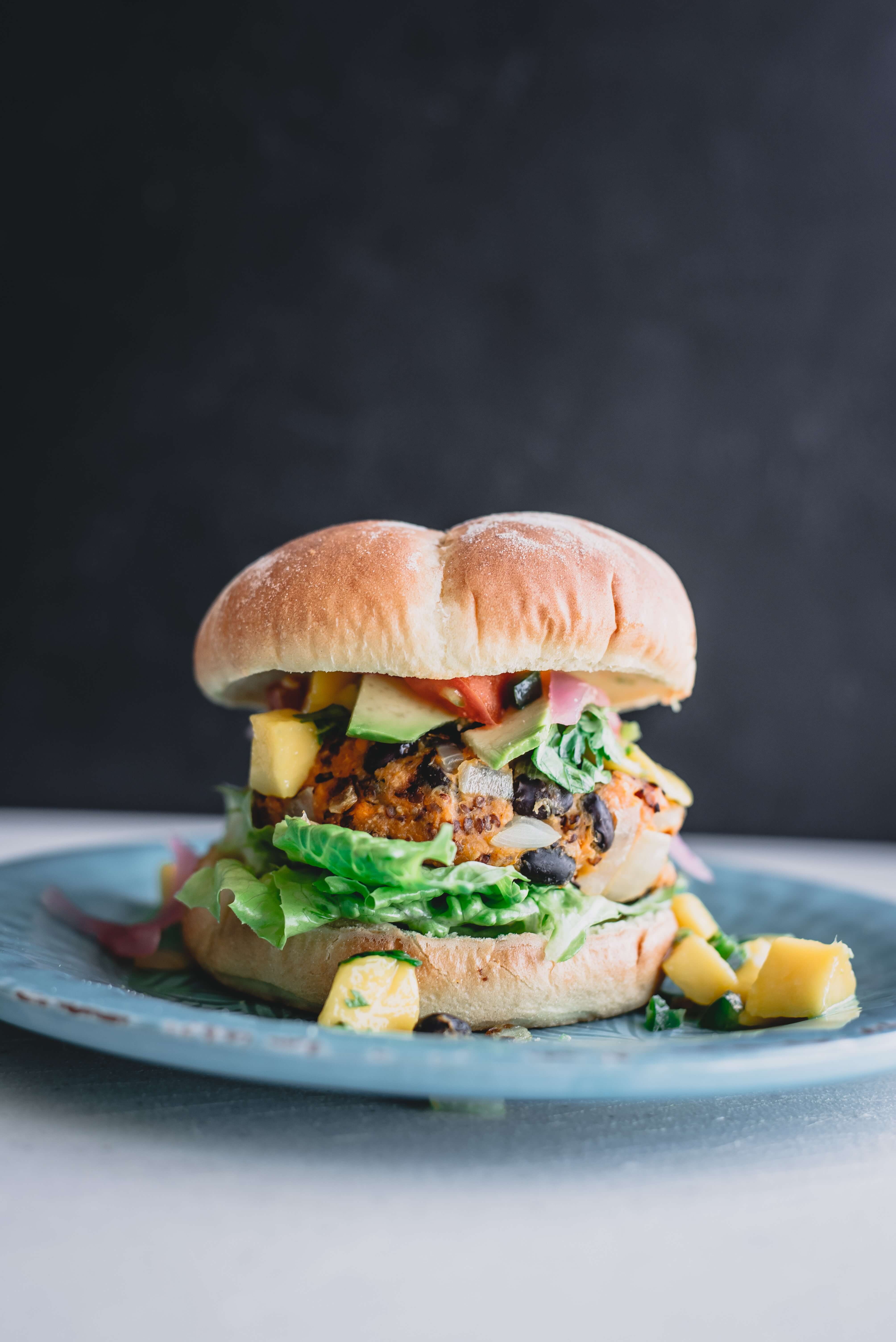 Did you know that wholesale spices and herbs are fundamental to a delicious tasting veggie burger! With National Veggie Burger Day on 5th June, this week, the World of Spice team take a look at how to season a veggie burger and the different types there are to enjoy!
The Best Seasoning for A Veggie Burger
There are many kinds of veggie burger, from fish, to bean based to Quorn and tofu, it's difficult to know what wholesale spices and seasonings work! In our opinion, the more options you have the better. A good veggie burger should include lots of seasoning to make the natural flavours a little more complex!
Here are the best herbs and spices to invest in to ensure delicious veggie burgers that your customers won't be able to get enough of!
Ways to Make A Veggie Burger
People often believe that veggie burgers are all the same, or that there is a standard way of making them. This is incorrect. Vegetarian and vegan options are also completely different – vegetarians most likely include dairy in their diet, so things like cheese and eggs are still on the menu.
If you're looking to expand your vegetarian menu, some of our favourite options listed below:
Veggie Bean Burger
One of the most popular options for a veggie burger is the bean burger! It's a great alternative to meat-based burgers and can be made with many different kinds of bean. We find that black beans and chickpeas work really well for consistency and that authentic 'burger look'.
Our restaurant spice suppliers would suggest adding garlic powder, salt and pepper to bring out the flavours of this textured veggie delight. Alternatively, chilli powder and cayenne pepper can add a spicy flare to these patties if you're looking for a little heat! We love this Jamie Oliver recipe if you're in need of inspiration.
 Salmon Burger
Adding a wild salmon burger to your menu will certainly set you apart from the rest. Of all fish, salmon makes the best fish patty for a burger, yet it's light and morish, especially when paired with a watercress topping.
Wholesale spices and seasoning is what takes this burger to the next level! Add some dill, a sprinkling of mint and ginger to the mix, make into patties and bake in the oven for 25 minutes. Top with capers, spread a little garlic mayonnaise on either side of a brioche bun, add a fresh watercress or lettuce to your hot salmon patty and enjoy!
Crispy Quorn Burger
Breaded Quorn is a delicious alternative to meat and another tasty addition to your veggie burger menu. If you're not a fan of crispy breaded Quorn, try marinating Quorn fillets in a glaze!
Mix together olive oil, barbeque seasoning and your favourite BBQ sauce for a sticky, smokehouse inspired flavour, or if you're looking for a spicy Thai flavour, try sweet chilli but mixing together garlic, ginger, chilli, white wine vinegar and caster sugar! Both of these glazes work as a delicious sauce to accompany breaded Quorn on a seeded burger bun.
Great Additions
Alongside wholesale spices and seasoning, everyone knows that it's the burger additions that really make these delectable stacks what they are! In our option, the below are some of the tastiest extras for veggie burgers:
Cheese
Mature Cheddar
American sliced
Swiss
Brie
Red Leicester
Halloumi
Veggies:
Flat mushrooms/Sliced button mushrooms
Raw red onion/Caramelised onions
Roasted peppers
Beef tomatoes
Iceberg lettuce
Fresh salad
Condiments:
Mayo - traditional/spicy/garlic
Onion relish
Mustard
Ketchup
BBQ
Get in Touch
At World of Spice, we understand the importance of authentic and traditional cuisine. As a leading spice shop London, our products are known for their purity and potency, full of delicious flavour, wholesale spices, herbs and seasoning to give your menu the edge. Our service is cost-effective and reliable; we go above and beyond for each of our customers to ensure that you get the produce you need for business.
From bespoke blends to a choice of packaging, complete with custom labelling, our comprehensive service can help you achieve your culinary goals. For more information about our services and what we can offer you, please contact us at orders@worldofspice.co.uk, or feel free to call our team on 01277 633303. We look forward to hearing from you.
---