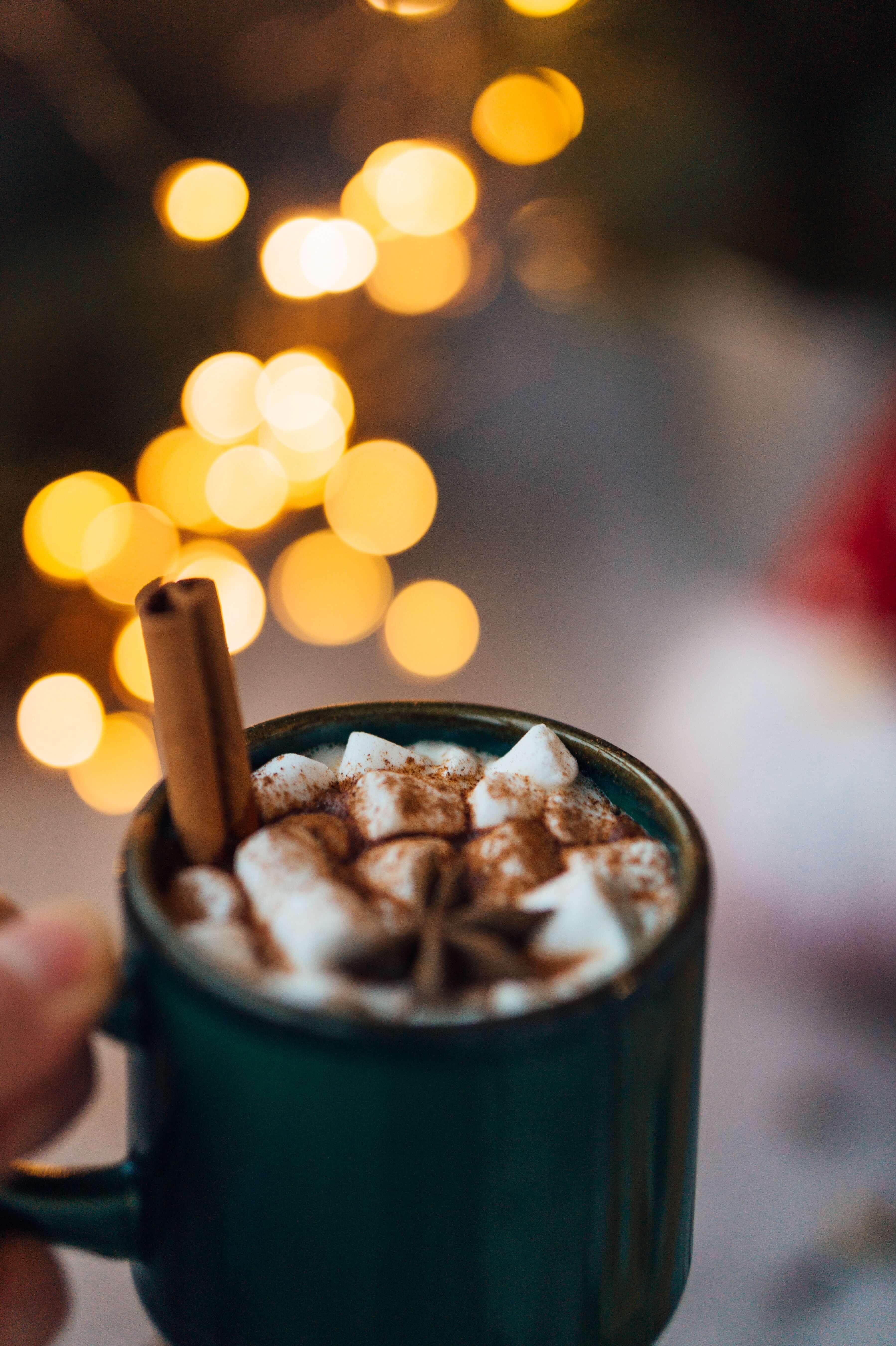 With the winter weather comes hot chocolate! It's a drink loved all around the world with many combinations to enjoy! From wholesale spices, to liqueur infusions, the options with this delectable drink are endless. There's nothing quite like a hot chocolate on a cold day, so whether you're creating a winter concoction at home, or crafted bespoke hot choccies for your customers, it's important to perfect your chosen delicious recipes for the ultimate treat.
Where Does Hot Chocolate Come From?
Well, it all began in Mexico, around 500BC. The Mayans made drinking chocolate by grinding cocoa seed, cornmeal and chilli, adding with water and mixing together! They would shake the mixture to accrue a foam and then enjoy cold.
Fast forward to the 1500s and drinking chocolate had made its way to some parts of Europe. Word caught on and soon, people were enjoying the chocolate mix in their homes and even at selected public houses. With its Mexican roots intriguing the likes of royalty, hot chocolate was soon enjoyed by the upper class in Europe.
People then discovered that you could heat the chocolate mix up, and so, it began to be served hot and sweetened. Gradually, the chilli peppers were removed and the evolution of hot chocolate as we know it began to take shape.
When hot chocolate hit London in the 1700s, chocolate houses became popular. Much like the coffee shop of today, chocolate houses served many variations of drinking chocolate. They were expensive but people couldn't get enough of the warm winter delicacy. Not long after the chocolate house trend took off, a traveller from Jamaica bought over a recipe for mixing chocolate with milk, which promised to make the drink even better! The English then started to add milk to their chocolate and enjoyed it as an after-dinner beverage.
Today, we enjoy this warm concoction across the globe all year round. Authentic and gourmet varieties are available in restaurants and cafes, that range in flavour and thickness!
The Evolution of Chocolate
Ground cocoa powder was invented in Holland, where the Dutch controlled nearly the entire cocoa bean trade during the 18th century. It was discovered that powdered cocoa blends much easier with milk, water and other wholesale spices, which allowed more creations to evolve! Before chocolate was solid, it came in powered form, but since 1876, we have been mixing cocoa butter with sugar to make solid milk chocolate. This is now also melted into hot milk to make a luxury warm drink.
Hot Chocolate from Around the World
Did you know that there are many types of hot chocolate from around the world? Here are some of our favourites:
Classic Hot Chocolate – Use delicious powdered hot chocolate and stir into hot milk. Finish with whipped cream, marshmallows and a few chocolate sprinkles. You can add a cinnamon stick to use as a stirrer; this will also infuse the warming mixture with a sweet, fragrant undertone.
Authentic Mexican Hot Chocolate – This version combines powdered and solid milk chocolate. Stir into hot milk, add a pinch of brown sugar and vanilla extract. Stir well and enjoy. Simple!
Viennese Hot Chocolate – Add dark chocolate to milk and stir. Once melted, leave to cool. Then, take an egg yolk and whisk it, along with a drop of the cooled chocolate mixture. Once whisked, combine the egg mix into the hot chocolate. Keep stirring for a good few minutes to create foam. Serve with whipped cream and enjoy!
Dutch Hot Chocolate – Stir your powdered hot chocolate into hot milk. Add brandy, dark rum or caramel/vanilla coffee syrup to the mix and stir in. Top with whipped cream, dusted cocoa powder, dried cinnamon powder and pop a star anise in the top – wholesale spices at their best! Delicious
Chocolate A La Taza (Spanish hot chocolate) - Thicker than normal hot chocolate, this one is great for dunking a biscuit in! Simply add lots of solid milk and dark chocolate to hot milk. Ensure that the mixture to a boil, then simmer and stir consistently for 5 minutes until thickened.
Cioccolata Calda (Italian hot chocolate) – Very similar to a classic hot chocolate, it's made in the same way with powdered cocoa and milk. Then, add extra white sugar to the warm mixture and stir. Whisk a little cornflour up in another pan and put into the chocolate mix. Stir until the hot chocolate reaches a pudding-like thickness, it should take 3-4 minutes.
Hot Chocolate and Liquor
Looking to add that little extra to your after-dinner treats? There are a few tipples you can add to your hot chocolate that can add a depth to the flavour and enhance them further! We would recommend:
Rum
Baileys
Brandy
Whiskey
Kahlua
Cointreau
Triple Sec
Flavoured vodka
Top 10 Wholesale Spices in Hot Chocolate
If you're looking to spice up your hot chocolate, wholesale spices are the way forward. Once heated, the volatile oils infuse the warming liquid like nothing else! If you're looking to add some spice to your hot chocolate stick to these spices:
Remember, a little goes a long way, so add a sprinkling to your mix. You can always add more, but once it's in, you can't take away.
Get in Touch
At World of Spice, we understand the importance of authentic and traditional tasting cuisine, whether it's spicy, savoury or sweet! As a leading spice company of wholesale spices and herbs, our products are known for their purity and potency, full of delicious flavour to give your dishes the edge. Our service is cost-effective and reliable; we go above and beyond for each of our customers to ensure that you get the produce you need for business.
From bespoke blends to a choice of packaging, complete with custom labelling, our comprehensive service can help you achieve your culinary goals. For more information about our services and what we can offer you, please contact us at orders@worldofspice.co.uk, or feel free to call our team on 01277 633303. We look forward to hearing from you.
---