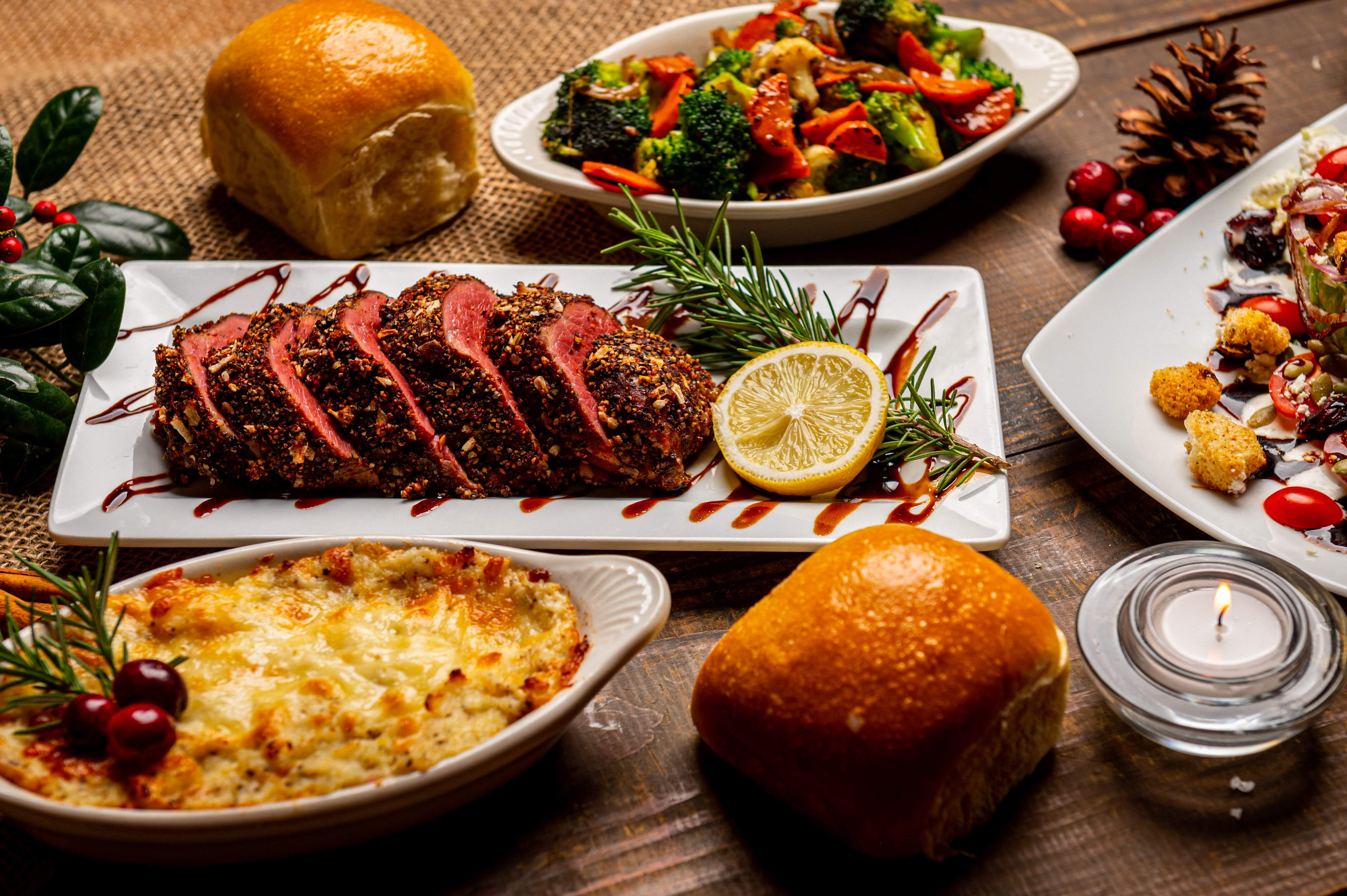 Happy December! If like us, Christmas has taken you by surprise this year, you might be after some food inspiration to help you cater to the masses!
Wholesale herbs and spices can help you to create seasonal flavours from all over the world this Christmas. In this week's blog, we detail some of the popular traditional Christmas delicacies from around the globe. Let's shed some light on the world of flavour you can create around the most wonderful time of the year!
Roscon De Reyes 
In Spain, The Three Kings Festival (Fiesta de los Reyes) marks Epiphany on 6th January. On this day, and in the build-up, locals enjoy a sweet treat called roscon de reyes, a colourful brioche ring, scented with orange blossom and decorated with candied fruits!
This represents the crowns worn by the three kings - Melchior, Caspar and Balthasar. These brioche treats are even used to decorate shop windows in Spain over the festive season! Cinnamon is the main spice used in this treat, so be sure to add plenty in yours for that classic Christmassy touch.
Festive Fast Food
In Japan, sharing a bucked of fried chicken has been a December tradition since 1970! That's when Takeshi Okawara, manager of the country's first KFC franchise, advertised a party barrel sold only over the Christmas period. The idea came when he overheard Western expats lamenting that they missed their traditional turkey whilst abroad!
The Japanese pre-order their family sized Christmas party buckets in advance to ensure a guaranteed delivery on the big day. Today, almost 4 million Japanese families indulge in this tradition each year!
If you fancy some KFC style chicken this Christmas, you can easily recreate your own. The 11 essential herbs and spices for catering are garlic salt, white pepper, cayenne pepper, paprika, dried mustard, black pepper, celery salt, oregano, basil, thyme and salt, mixed with flour for the batter. Delicious! 
Peace Apples
While most people in China don't celebrate Christmas, it has become a novelty occasion, similar to the likes of Valentine's Day. A recent tradition is the giving of a colourful gift-wrapped apple on Christmas Eve, along with messages of love and luck!
Christmas Eve is ping'an ye in Mandarin, meaning 'peaceful night', and the word for apple is ping guo, which sounds similar, hence the connection was created! You can enjoy these on their own or serve alongside some nutmeg infused custard for a traditional dessert!
Seafood Seven Ways
Hailing from the Italian coast, the feast of the seven fishes is a Christmas delicacy, particularly in roman catholic Christmases. In past generations, it was tradition for Roman Catholics to abstain from eating meat and animal fats around Christmas, so fish obviously became the main course. The feast is said to represent the significance of the number seven in the bible. Usually enjoyed on Christmas eve, this dish consists of numerous different seafood dishes being served on a platter. Wholesale herbs and spices always enhance fish dishes. Be sure to prepare some fresh tartare sauce, and use plenty of parsley and tarragon in this zesty condiment.
Braai
In South Africa, a mid-summer barbecue is the natural choice come Christmas! This time of year is when southern hemisphere countries experience their hot weather! Braai means 'to roast' in Afrikaans. Traditionally fired by wood collected by the chefs and tended by a braaimaster, the annual Christmas BBQ is all about creating good chargrilled food and socialising with loved one! All kinds of meat are thrown on the grill, included boerewors, a spiral shaped sausage, together with braaibroodjie, which is a delicious take on festive grilled cheese.
Danish Duck
An indulgent roast duck dinner is a traditional Christmas meal in Denmark, served the night before Christmas! The stuffing with wholesale herbs and spices is what makes this dish so different! You'll find an assortment of apples, prunes and oranges, sprinkled with thyme, ginger and brown sugar in the mix. The duck is cooked slowly at a low temperature and served alongside sweet and sour red cabbage and roast potatoes and butter. It's a delicious and easy way to feed a crowd!
Oysters
In France, the traditional Christmas eve treat is oysters, doused with sharp vinegar and shallot mignonette sauce! They're usually enjoyed during the Réveillon, a leisurely evening feast that extends well into the early hours! Did you know that over a million oysters are eaten over Christmas eve and Christmas day! Pair with a crisp white wine and be sure to season your oysters with a little salt and pepper before adding the sauce!
Lasagne Starter
There are many variations of Lasagne in Italy, bespoke to the seasonal and regional produce available at the time. In the northern Dolomite region, lasagne de fornel is often served as a starter on Christmas Eve. However, this is a lighter meat and dairy free version made with apples, figs, raisins, nuts and finished off with poppy seeds! How unusual!
The Whole Hog
A take on the hog roast, in the Philippines, the Christmas tradition is to share a glazed suckling pig with friends and family during the seasonal celebration. Spit-roasted over coals for several hours, it's stuffed with tasty wholesale herbs and spices, such as garlic, lemongrass, chilli and ginger, to give it an authentic Asian-spiced kick. This hog roast is served at the table with one crackling score down the middle, and a sweet chilli dipping sauce on the side!
Get in Touch
 At World of Spice, we understand the importance of traditional tasting, seasonal cuisine. Herbs and spices for catering are the key to that festive authenticity. Our service is cost-effective and fully reliable; we go above and beyond for each of our customers to ensure that you get the produce you need for business.
From bespoke blends to a choice of packaging, complete with custom private labelling, our comprehensive service can help you achieve your culinary goals. For more information about our services for trade and retail and what we can offer you, please contact us at orders@worldofspice.co.uk, or feel free to call our team on 01277 633303. We look forward to hearing from you.
---