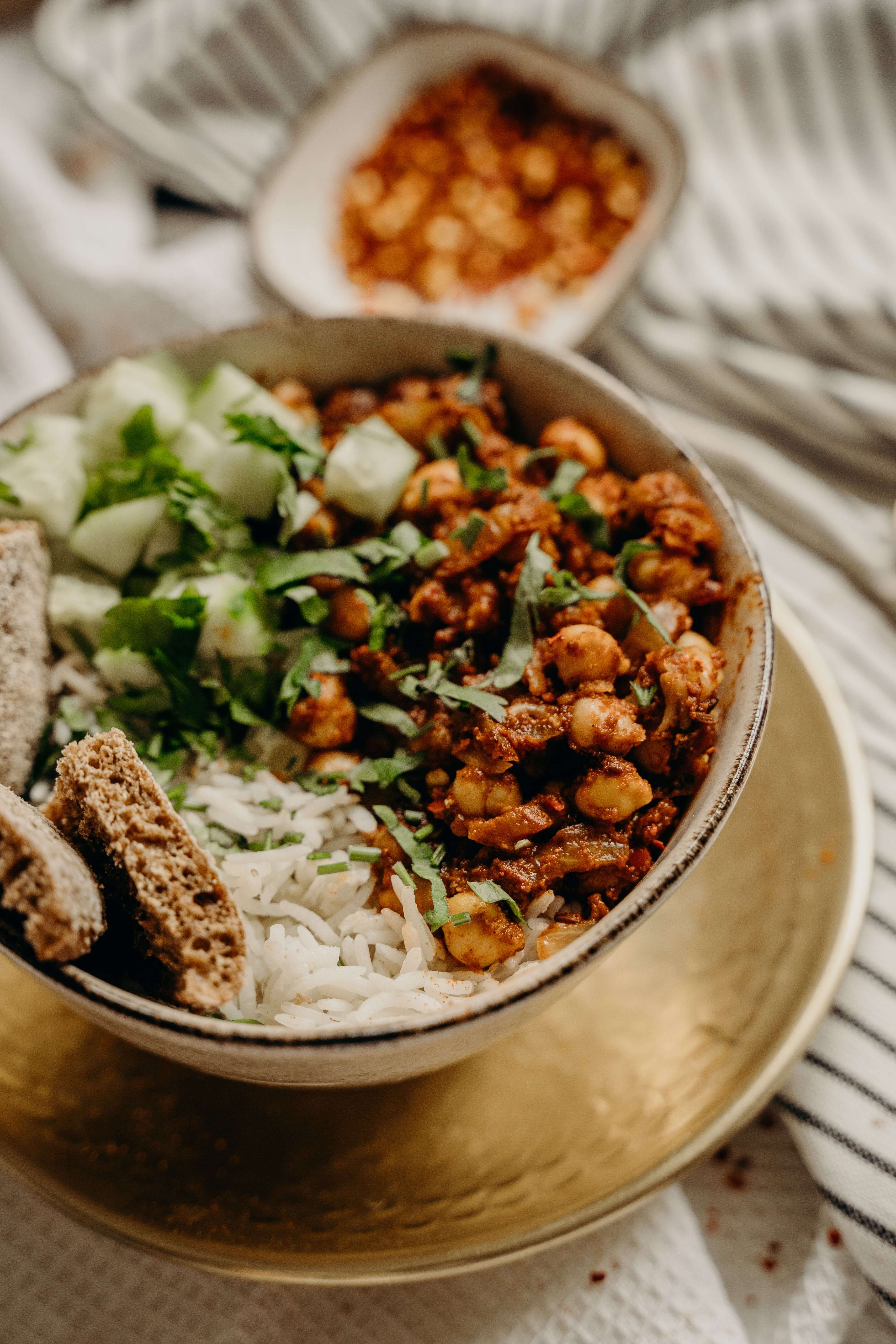 With national vegan day on 1st November, this week, we take a look at vegan cooking and how herbs and spices can make plant-based dishes even more delicious! Vegan cooking has taken the world by storm, however, there are many people who are looking to enhance these flavours, but don't know how! As seasoning specialists with over 100 years of experience, we're experts in our field. Let's take a closer look!
What Is Veganism?
Veganism means that the individual chooses a lifestyle that avoids all animal foods such as meat, dairy, eggs and honey. This also includes animal derived products, like leather and products tested on animals. Vegan is stricter that vegetarianism. Vegetarians don't eat food products made from meat, fish, shellfish and crustacea. Some vegetarians eat certain animal by-products, like eggs, milk, cheese and yoghurts, for example. 
Ways A Plant-Based Diet Helps 
There are plenty of benefits to a plant-based diet, both health based and environmentally. These include:
Health -
Lower cholesterol levels
Improved blood pressure blood flow
Better blood sugar control
A lower risk and even reversal of atherosclerosis
Reduced oxidative stress and inflammation
Decrease in joint pain
Environmental -
Contributes to positively shifting climate change
Reduce greenhouse gas emissions
Stopping livestock emissions
Decreasing nitrous oxide
Reduces energy consumptions and reserves water
Preserving habitats and species
Why Is It Important to Eat Herbs and Spices as a Vegan?
Herbs and spices help to keep food flavoursome. Enjoying the taste of our meals is an essential component to a balanced and sustainable eating pattern and what better way to flavour vegan meals than with tasty plants?
Additionally, seasoning can contain many antioxidants and other phytochemicals that can benefit health, even in small quantitates. While legumes, pulses, whole grains, vegetables, fruits, nuts and seeds can be tasty, they will often require a little boost of seasoning to enhance their natural flavour. A focus on whole foods can be helpful for overall wellbeing.
Creating Flavour
With the right seasoning online, bought from a reputable brand, it is completely possible to make equally satisfying plant-based versions of the nation's favourite meals. Often, it's the simple seasonings that we use day in day out that can make the most difference; quality is everything!
Herbs and spices can help to enhance the natural flavours, bringing the ingredients to life, whether you're after a fragrant, salty, sweet, smoky or spicy taste. They add beautiful aromas and help us to distinguish between authentic cuisine.
Dried or Fresh Produce?
It depends on what you're trying to achieve with your vegan dish, because some dishes require fresh produce for aesthetic reasons. If you're talking flavour, we'd always go with dried. Buying your herbs and spices online guarantee better quality, more potency, easier storage and cost-effectiveness. Purchasing dried herbs, spices and seasonings online and in bulk, especially for trade, is always cheaper than buying fresh elsewhere.
Many people don't realise that dried herbs and spices are actually a lot more flavoursome than fresh. Good quality dried produce will always have a stronger and deeper flavour than fresh, elevating your cuisine instantly. Because of their potency, you can usually add less to your dishes, than you would fresh. A good ratio to apply in your recipes is 1 to 3, so not to overpower. For instance, one tablespoon of fresh oregano to one teaspoon of dried. When cooking, it's always easier to add more flavour than it is to take it away, so taste as you go to make sure your dish has the required elements.
Top Vegan Herbs and Spices 
Every vegan kitchen needs to start somewhere, our favourite seasonings include:
Cumin: Cumin is a must-have for vegan dishes. It's one of the most popular spices, and for good reason. Its earthy flavour is popular in Indian, Mexican, and Middle Eastern cuisines.
Turmeric: Turmeric is a member of the ginger family and has a slightly peppery flavour. It goes really well with cumin and is commonly used in Indian and Thai dishes. Turmeric is also known for its deep yellow colour and adds vibrancy to any dish.
Garlic: Garlic is great to have on hand to add flavour to vegan cooking. It can even be used in dips and salad dressing. It's also packed full of vitamins and minerals to promote a healthy immune system!
Salt and Pepper: Help to bring out the flavours in any vegan dish!
Get in Touch
At World of Spice, our produce is known internationally for its delicious and strong flavour. We always deliver the highest quality products, to aid authentic vegan cuisine. If you're looking to buy herbs and spices online, we can arrange fast and convenient delivery to meet your business or consumer needs.
From bespoke blends to a choice of packaging, complete with custom labelling, our comprehensive service can help you achieve your culinary goals. For more information about our services and what we can offer you, please contact us at orders@worldofspice.co.uk, or feel free to call our team on 01277 633303. We look forward to hearing from you.
---