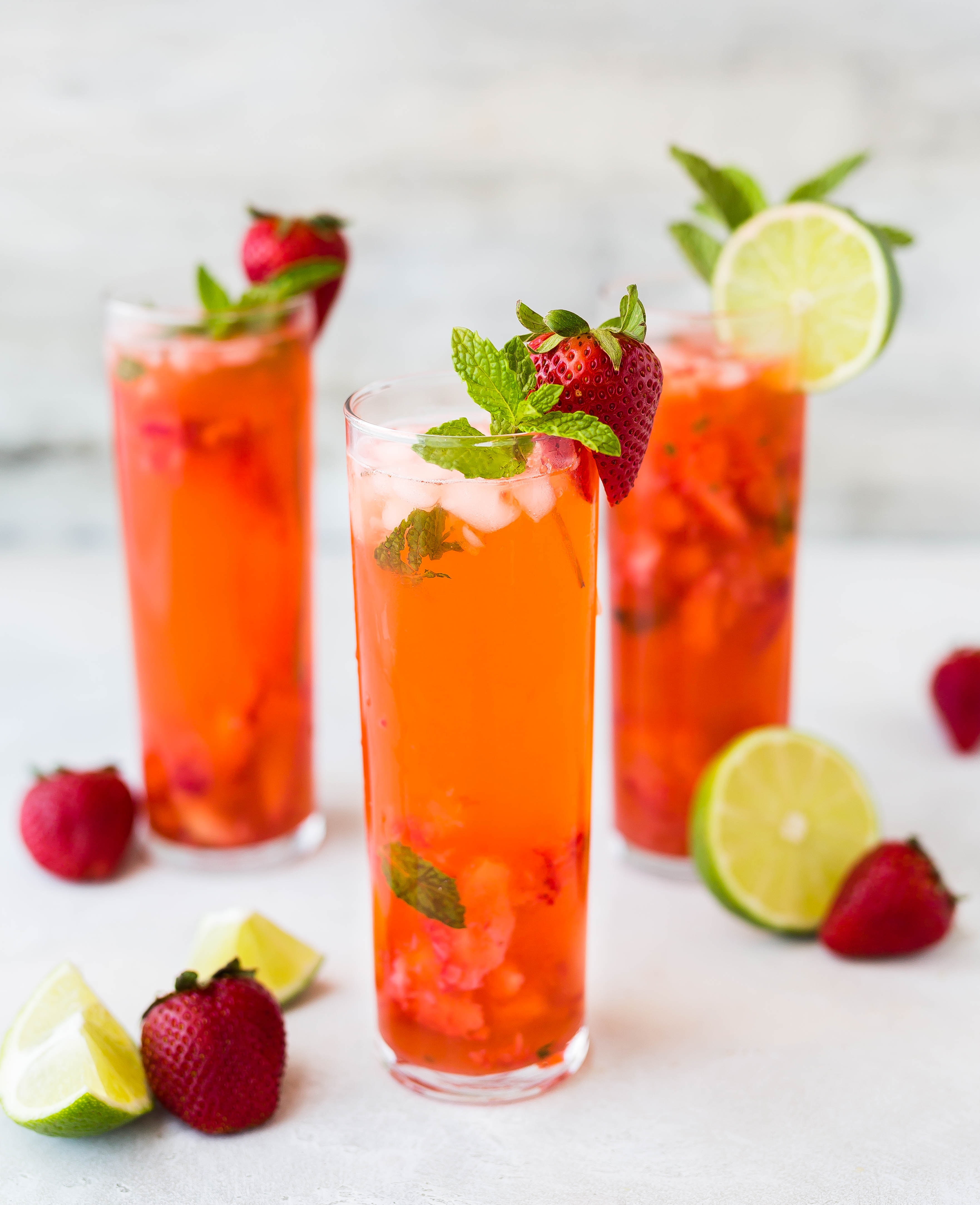 With summer now upon us, it's time to extend your beverage menu! Whether you're an establishment looking for new drink ideas or want to explore new taste combinations for summertime drinks at home, herbs and spices are the perfect ingredient to revitalise your cold drinks! A cold drink scattered with a little extra flavour is the perfect way to indulge, leaving your guests, and you, refreshed and ready to face the hot weather in the warmer weeks ahead!
Iced Tea
If you're asking what is iced tea, well, it's exactly what it says on the tin! Iced tea is tea that is brewed hot and left to cool and chilled for cold drinking. It's often sweetened with syrup or sugar. The great thing about this drink is that you can use fruit, herbs and spices to shake up this summertime classic. Lighter flavours tend to work best in iced tea, so not to overpower this cold brew.
The best way to use wholesale herbs and spices in iced tea is to place them in a saucepan with room temperature water. Bring the pot to a boil, remove from heat, add the tea bags, and let everything steep for roughly three minutes (any longer than this could result in a bitter flavour). The heat will encourage the volatile oils to infuse and subtly flavour your iced tea! Strain and let cool, add some ice to a glass and pour your mix in!
Popular herbs and spices to flavour chilled tea include: Cardamom, Cinnamon, Hibiscus, Lavender, Lemongrass and Mint.
Still Lemonade
Home-made still lemonade is delicious and extremely refreshing on a hot day! It's so simple to make and that little extra flavour can easily be added by utilising different fruits, herbs and spices! The basic recipe usually includes lemon juice, water, ice and some sweetener in the form of honey, sugar or syrup. You add any herb or spice to the mix too.
Simply heat the water in a pot and carefully blend in the sweetener. Add your chosen spices and simmer for 1 minute. Let rest for 10 minutes, strain out the herbs and spices and pour into a large jug. Squeeze the lemon juice into the jug and add more water. You can also add ice cubes, lemon slices or any other fresh fruit you'd like to compliment the flavours.
Mint, Basil, Thyme, Chamomile and Ginger taste delicious in a still lemonade!
Sparkling Juices
You can make any fresh juice into a fizzy and fresh sipper to enjoy in the sunshine! By mixing your chosen juice(s), - this can be cordial, puree or fresh juice - herbs and spices and soda or sparkling water together, you can add a revitalising kick to any flavoured juice. Although the fruit juice and soda combination doesn't matter as much when it comes to flavour matching, the herb and spice pairings do. It's important that the juice and spices complement each other, or you'll end up with a strange, potent and most likely bitter concoction! Here are just some of our favourite sparkling combinations.
Orange, cucumber and thyme
Nectarine, lemon, ginger and mint
Peach and thyme
Summer fruits and sage
Pomegranate, ginger, and lime
Nectarine and basil
Apple juice, ginger and lemongrass
Passionfruit, orange, mint and ginger
Strawberry, jalapeño and a dash of chilli
Raspberry, rosemary and basil
Lychee, passionfruit and chilli
Lemon, mint, turmeric, black pepper
Not a fan of fizz? Just add cold water and ice instead of soda to make any of these suggestions still!
Essential Summer Drinks Spices
Get in Touch
At World of Spice, our produce is known internationally for its fresh and delicious flavour. We always deliver the highest quality products, to aid authentic international cuisine and beverages. If you're looking to buy spices online, our spice shop London can arrange fast and convenient delivery to meet your business or consumer needs.
From bespoke blends to a choice of packaging, complete with custom labelling, our comprehensive service can help you achieve your culinary goals. For more information about our services and what we can offer you, please contact us at orders@worldofspice.co.uk, or feel free to call our team on 01277 633303. We look forward to hearing from you.
---