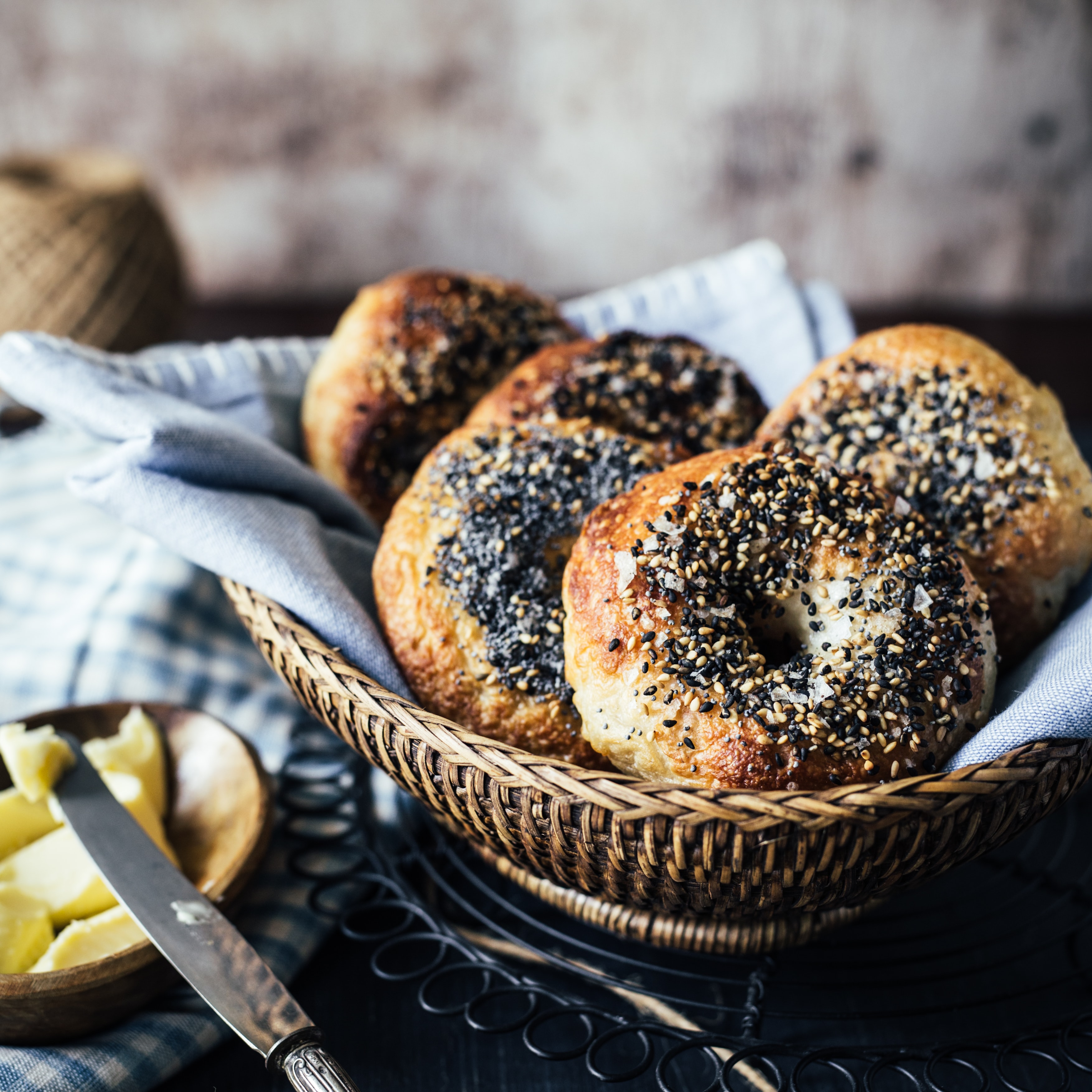 With our last blog about soup, we thought it only fitting to explore its delicious ally – bread! Here at World of spice, trade herbs suppliers, we're going overseas to discuss some of the most delicious breads from around the world, how to serve them and why they should be at your restaurant table!
The Bread and Butter
Bread has been around for as long as humankind. Synonymous with life as we know it, it represents home and nourishment, with specific types of bread symbolic of a persons' roots. There are hundreds of different breads around the world, each with their own unique taste and texture, made from using the simplest ingredients. Although wheat grain bread is most common, bread can actually be made from any grain, including corn, barley, rye, millet, rice and amaranth! It's estimated that 60% of world's population eats bread on a daily basis, with the average person consuming 60 loaves a year! It's clear that bread is an important staple wherever you are in the world.
Bread from Around the Globe and How to Serve
Bread is somewhat of a delicacy from country to country. So, if you're looking for some inspiration to accompany your soup or jazz up the appetisers on your menu, look no further. If your home-made bread is good, it'll be sure to keep your customers coming back for more this winter season! Be sure to add seasoning from trade herbs suppliers where necessary.
Bagels: Contrary to popular belief, bagels originate from Poland, not the USA! This ring-shaped yeasted dough is boiled, then baked after being treated with an alkaline solution. They're known for their golden exterior and soft yet dense interior. Sometimes topped with seasonings like sesame or poppy seeds or featuring dough inclusions like raisins, bagels are a firm favourite in western culture. They can be served on their own with cream cheese, (or whichever filling takes you fancy) or be eaten plain and dunked in soup!
Baguette: Hailing from France, baguettes are best sellers. With their distinctive, fresh smell, they are crisp on the outside and should have plenty of holes inside from the slower fermentation process. As an appetiser, thinly spread butter is all you need here.
Croissant: We couldn't leave this one out ahead of its national day on 30th January! Croissants are French buttery, flaky and crescent-shaped bread. It always makes its way into a breadbasket. The dough is layered with butter, rolled and folded several times in succession and then baked to acquire those layers. You can eat this by itself or even spread with jam to accompany afternoon tea!
Chapti: A delicious flatbread originating from India, Chapti compliments curry's and soups beautifully. Salt will be your best friend when making this pancake like bread! Serve plain and dip into your dish. You can also use it like a wrap!
Focaccia: This is where trade herbs suppliers and wholesale herbs can really make a difference! Focaccia is an ancient Italian bread, with the most famous variation hailing from Genoa. In some parts of Italy, focaccia is called 'pizza bianco' and it comes in many textures and flavours! Olive oil is generally added to the dough, which helps give it a crisp crust. You can top the bread with cheese, tomatoes and peppers – hence its other name! Add rosemary, basil and coarse sea salt when serving.
Naan: Naan is one of India's more well-known breads. Its slight leavening makes it unlike most of India's other traditional offerings. Stone baked always tastes more traditional than oven baked, if you have use of those facilities. There are many variations on naan, including stuffed varieties. It's best made with coriander, garlic and can be stuffed with ground coconut or minced lamb. Serve alongside a traditional curry or dahl.
Pitta: Haling from Lebanon, pitta bread is popular all around the world. They are lower in sodium than other breads, so certainly a healthier option to consider if you're on the January health kick. This one is best served with hummus or veggie sticks as a light snack.
Rye Bread: Scandinavians invented the rye bread that you often find in a restaurant breadbasket. Denmark's rugbrød is perhaps the most famous. Its dough is more of a batter during the cooking process, which makes the end result dark, moist and nutty! Infuse with caraway and eat by itself or with a little butter.
Sourdough: This delicious and popular bread originates from Ireland. Contrary to what you may think, Sourdough doesn't taste sour! It's named after the process used to make it. Sourdough is made with baking soda instead of yeast, giving it that light crunch we know and love. It is dome shaped, so slice into chunks and pop on the table, ready to eat with soup.
Tortillas: Mexico started the tortilla trend! The corn-based flatbread is a staple of Mexican cuisine and loved all over the world. Tortillas get their exclusive taste and texture from washing the cornmeal ingredient in an alkaline solution, releasing the flavour. Buy some mixed herbs from trade herbs suppliers to add even more to your mix.
Wholesale Herbs and Spices in Bread
There are so many ways to season bread if you're looking for that little extra! From topping with sesame seeds, to infusing with onion and rosemary, the right herbs and spices give traditional breads the flavours that we know and love around the world. Here are our essential wholesale herbs and spices to have to hand:
Salt and Pepper: a must for all breads, get course sea salt too.
Caraway: used a lot in rye bread.
Garlic, Onion Powder: great for any bread, to add depth.
Rosemary: will really make a difference to your Italian breads, like focaccia.
Sage and Coriander: a fragrant lift, used a lot in Indian breads.
Sesame Seeds – a delicious topping!
Get in Touch
Food for thought hey?! At World of Spice, our dried produce is known internationally for its delicious flavour. Our trade herbs suppliers always deliver the highest quality products, to aid authentic cuisine. If you're looking to buy wholesale herbs and spices online, we can arrange fast and convenient delivery to meet your business or consumer needs.
From bespoke blends to a choice of packaging, complete with custom labelling, our comprehensive service can help you achieve your culinary goals. For more information about our services and what we can offer you, please contact us at orders@worldofspice.co.uk, or feel free to call our team on 01277 633303. We look forward to hearing from you.
---