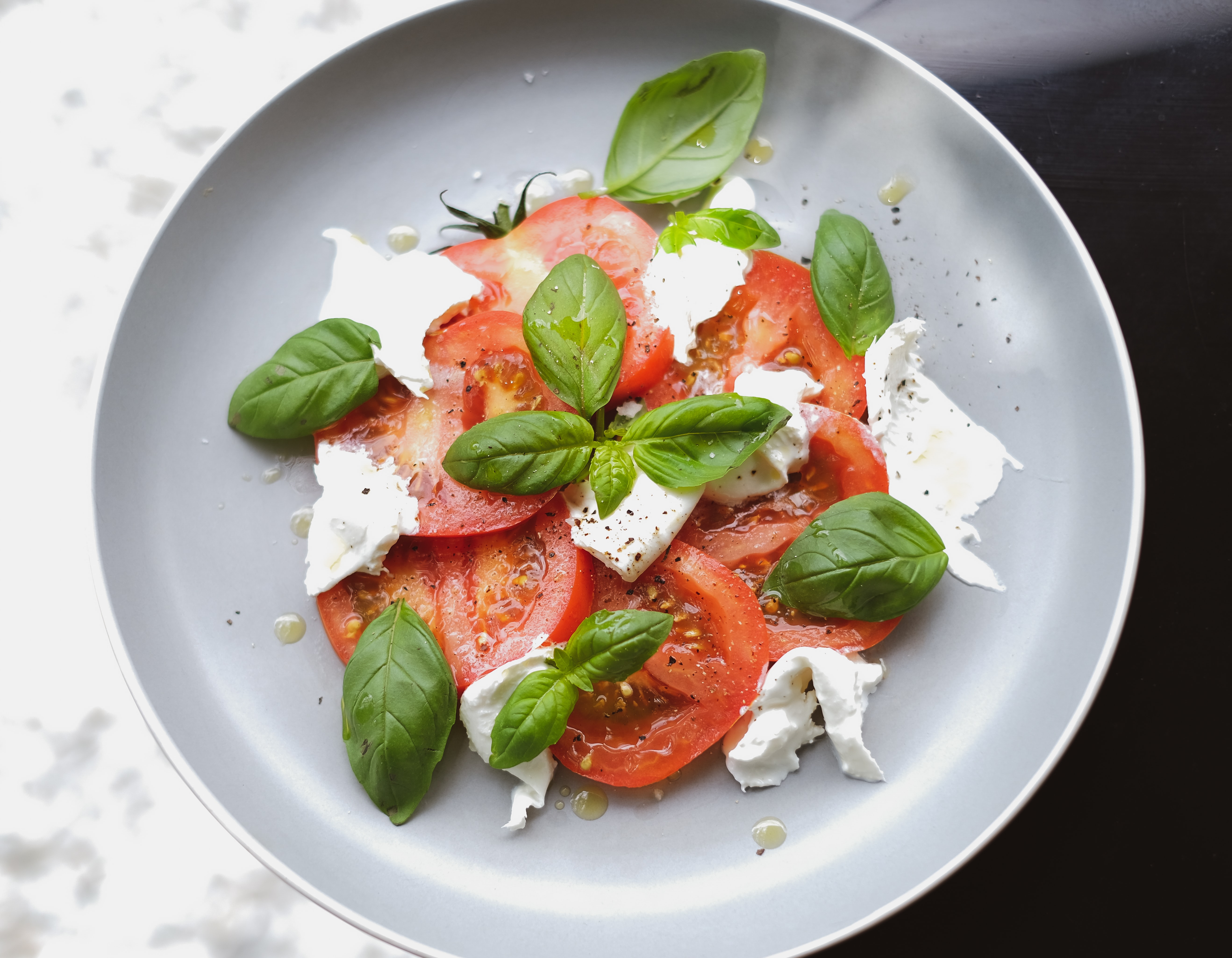 From BBQ's to cocktail evenings, herbs and spices easily enhance every good summer social opportunity! You've just got know what ones to use and how to use them to create the essential summer flavours. At World of Spice, we're here to help you find the perfect pairings this summer. Let's take a closer look!
Summer Vibes
Nothing says summer vibes like an afternoon in the garden – whether that's in your own, or out and about in a beer garden! Connecting with the ones we care about and getting together is what really makes this time of year. If you're looking for ways to enhance your al fresco dining experiences, or summer-special events, then herbs and spices are exactly what you're looking for. Seasoning can bring both your cuisine and cocktails a new lease of life!
Cooking with Dried Produce
There are some seasonings that we automatically associate with Summer. However, if you really want to wow your guests, it's important to think outside the box sometimes! Think strategically about the food you're cooking – the meat your barbecuing, the vegetables you're slow roasting and the drinks you're muddling. There is a pairing for everything to enhance its flavour.
There are also different ways to ensure you're getting the most out of your herbs and spices. Fresh produce certainly looks amazing and can be the perfect garnish for your summer delicacies. However, if you're looking to cook with seasoning, dried produce is more potent and delicious, not to mention more cost-effective. You can utilise dried herbs and spices in marinades, dressings, cooking oils to really make the most of the delicious volatile oils that will seep out, once heated.
The Herbs and Spices of Summer
In our humble opinion, here are the essential herbs and spices you should be using this summer.
Basil
It's no surprise this herb is a summertime staple! Its fragrant flavour is sweet and perfect for milder recipes. Basil is a fabulous salad garnish and can spruce up any leafy side. Caprese salad with fresh mozzarella and tomatoes, or even pizza toppings for al fresco dining work a treat! If you're looking for a delicious dressing, or even a home-made pesto sauce for your pasta, look no further than zesty basil! If you're on the hunt for a cocktail pairing, the clear choice is a strawberry daquiri. Strawberries and basil are a match made in heaven! Trust us.
Mint
This diverse herb can be used in everything from tabbouleh, lamb koftas, to fruit salads and of course, the refreshing mojito. Its distinctive flavour means you only need a little to make a big difference! Mint is also a brilliant way to ensure you're keeping yourself hydrated. Add flavour to your water by dropping a few fresh leaves into your bottle. Keep in the fridge for a cool and refreshing pick up when you're feeling a little lethargic in the heat.
Chives
Chive has a milder onion like flavour, which makes it the perfect pairing for plenty of summertime dishes! From sandwich fillings to a sprinkling in a potato salad or over scotch eggs, we find chives add something fresh and summery to delicious, cold canapes.
Coriander
Coriander is known for its fresh, fragrant and almost lemony undertones! It's one of the herbs and spices that is truly perfect for summer, complete with the vitamins and minerals to keep you on top form during the warmer weather. Coriander is perfect to add to chicken and beef dishes and condiments asked such as salsa and chutneys. You can sprinkle of top of Mexican food, such as tacos and burritos for that authentic and summery taste. Coriander, or cilantro, has quite a distinctive taste, so add a little and taste before adding more.
Dill
A unique herb that shines in the summer, dill has a similar potent and aromatic flavour to that of caraway. The refreshing flavour pairs well with fattier meats and sauces based with butter or yoghurt. Perfect for those bistro-style, indulgent dinners this summer.  
Oregano
Used particularly in Italian cooking, oregano is brilliant at cutting through rich dishes, adding a light element to them. It's a global favourite, bursting with antioxidants. This versatile herb can be used for salads, garlic bread, pizza, pasta and an array of sauces, including pesto,  to enhance all of the flavours.
Rosemary
The aromatic flavour of rosemary makes it a delightful addition to your summertime cuisine. Add flavour to pork, chicken, or veggies by either seasoning with dried rosemary, or laying rosemary branches across a charcoal grill, allowing the volatile oils to soak into your food. It also makes for delicious marinades for meat dishes and sides. You can easily make your own rosemary oil by simmering the herb in olive oil for about five minutes! 
Tarragon
These anise-flavoured leaves are known for their strong flavouring, making them an ideal pairing for mellow and comforting dishes, such as chicken, fish, roasted veg, potato salads and butter based sauces. It's well known that tarragon and poultry are culinary soulmates, so you can be inventive with this combination.
Get in Touch
If you're after bespoke seasoning suppliers that know all about the importance of flavouring through herbs and spices this summer, then we can help you! Here at World of Spice, our produce is known internationally for its delicious and strong flavour. We always deliver the highest quality products, to help restaurants create authentic cuisine. If you're looking to bulk buy herbs and spices online, we can arrange fast and convenient delivery to meet your requirements.
From bespoke blends to a choice of packaging, complete with custom labelling, our comprehensive service can help you achieve your culinary goals. For more information about our services and what we can offer you, please email us at orders@worldofspice.co.uk, or feel free to call our team on 01277 633303. We look forward to hearing from you!
---