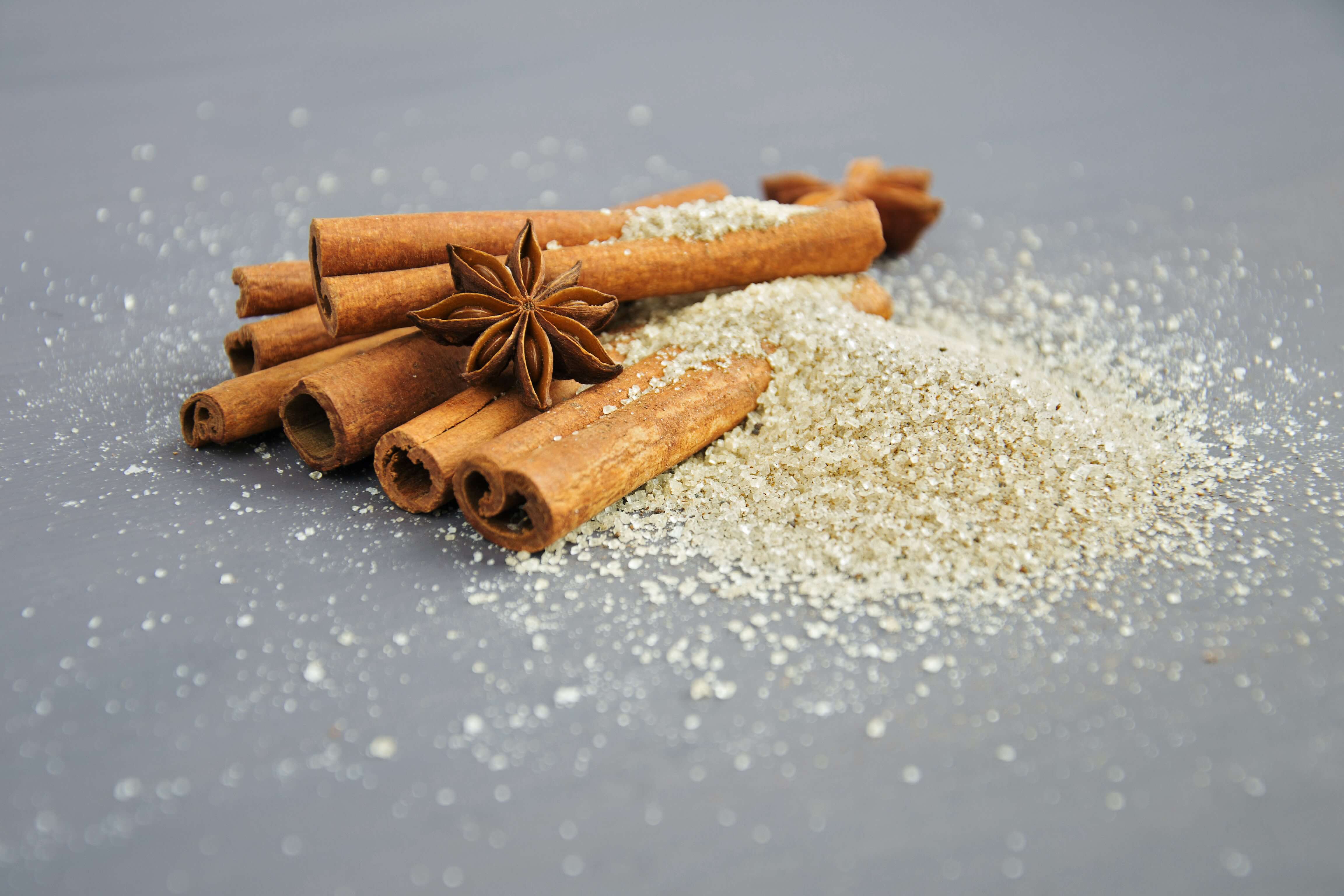 Between November-February, our cupboards are geared up for delicious home-cooked, comfort food. It probably comes as no surprise that it's the herbs, seasoning and spices that truly enhance those unforgettable winter flavours!
If you're looking to spruce up your winter dishes a little more this year, it's important that you're using the correct seasonal spices to amplify your food! Here at World of Spice, we're experts, with over 100 years of combined experience, here are our recommended seasonings for this time of year!
Essential Winter Herbs and Spices
If you're looking to make your winter food totally morish, here are the herbs, seasoning and spices you'll need! 
1. Rosemary: This is one of the most fragrant herbs and is a firm favourite when it comes to seasoning pork and turkey for the most delectable winter roasts.
2. Oregano: Oregano is a fragrant Mediterranean herb that can handle cold temperatures without losing its flavour! It will compliment any Italian style dishes you want to indulge in over the colder weather!
3. Parsley: Perfect to add a little freshness to stews, soups and meat this season, parsley thrives indoors, so if you are growing fresh, leave on a windowsill that gets plenty of light.
4. Thyme: Thyme works beautifully in tomato-based stews, fish dishes, soup and mixed with lamb and chicken dishes. Its potent flavour makes it a favourite over the winter.
5. Sage: A firm favourite over the festivities, sage can be used in the same way as rosemary. Its distinct flavour makes it a perfect addition to seasoning pork, beef, duck and fatty meats. It tastes great in pasta too!
6. Cinnamon: A winter essential. We often associate wintery flavours with cinnamon. It's warm and woody fragrance can liven up both savoury and sweet! Spice up your seasonal baking or use to subtly sweeten a good curry!
7. Cloves: Much like cinnamon, cloves are a little punchier and great for adding flavour to food and drink over the winter. If you're using whole cloves, our suggestion would be to use in pork or gammon! Score your meat and press the whole cloves into the corners of the squares – the volatile oils will seep out and transform your meat!
8. Cardamom: Cardamom is brilliant for adding an unexpected twist to chicken inspired salads, curries and spicy rice recipes! If you're looking to prepare a few healthy dishes in January, this is the spice you're after!
9. Ginger: When used in a marinade, ginger has the ability to tenderise meat! An enzyme within the spice ensures that the flavouring penetrates any ingredient it touches, unlike no other seasoning and spices. You only need a little of this to get a kick in your stir fries or stews to add distinctive warmth. Powdered ginger is an unmistakable element in chai tea, gingerbread and many other wintery desserts!
10. Nutmeg: Nutmeg is a key ingredient in pasta sauces, winter desserts, mulled wine and even great sprinkled on a hot bowl porridge! A dash of nutmeg in quiches, lasagne, cheese sauces and soups will lend a delicate sweetness.
Health Benefits 
Aside from tasting incredible, there are many health benefits that come alongside herbs, seasoning and spices. Many dried bulk herbs and spices are immunity boosters that will leave you feeling well-equipped for the winter and aid in promoting a healthy lifestyle. A little here and there will certainly go a long way, trust us!
Following a balanced diet can really help us to feel like the best versions of ourselves. Alongside adequate nutrition, herbs and spices are a great supplement to help support our natural immune systems and reduce the risk and impact of bacterial and viral infections. Nutritious food, packed with herbs and spices are essential to maintaining good health and of course, boosted immunity.
Many diseases and viral infections actually stem from poor nutrition, so it's important that we eat consciously to maintain a healthy lifestyle, in order to optimise immunity and peak body strength, especially in the colder months. 
The Benefit of Dried Bulk Herbs and Spices in Winter
Over the winter period, herbs, seasoning and spices will enrich your food. If you want to ensure your establishment has the right produce to hand at all times, buying bulk herbs and spices is the way forward! There are countless benefits to using a reputable wholesale supplier for all your seasoning needs. These include:
A cost-effective service for your business.
Guaranteed stock availability over winter.
More environmentally friendly.
High quality, fresh produce.
Your food will taste incredible, encouraging repeat custom.
Friendly, personable and flexible service.
Get in Touch
We understand the importance of traditional tasting, seasonal cuisine. Bulk herbs, seasoning and spices are the key to that authenticity. Our service is cost-effective and fully reliable; we go above and beyond for each of our customers to ensure that you get the produce you need on time.
From bespoke blends to a choice of packaging, complete with custom private labelling, our comprehensive service can help you achieve your culinary goals. For more information about our services for trade and retail and what we can offer you, please contact us at orders@worldofspice.co.uk, or feel free to call our team on 01277 633303. We look forward to hearing from you.
---