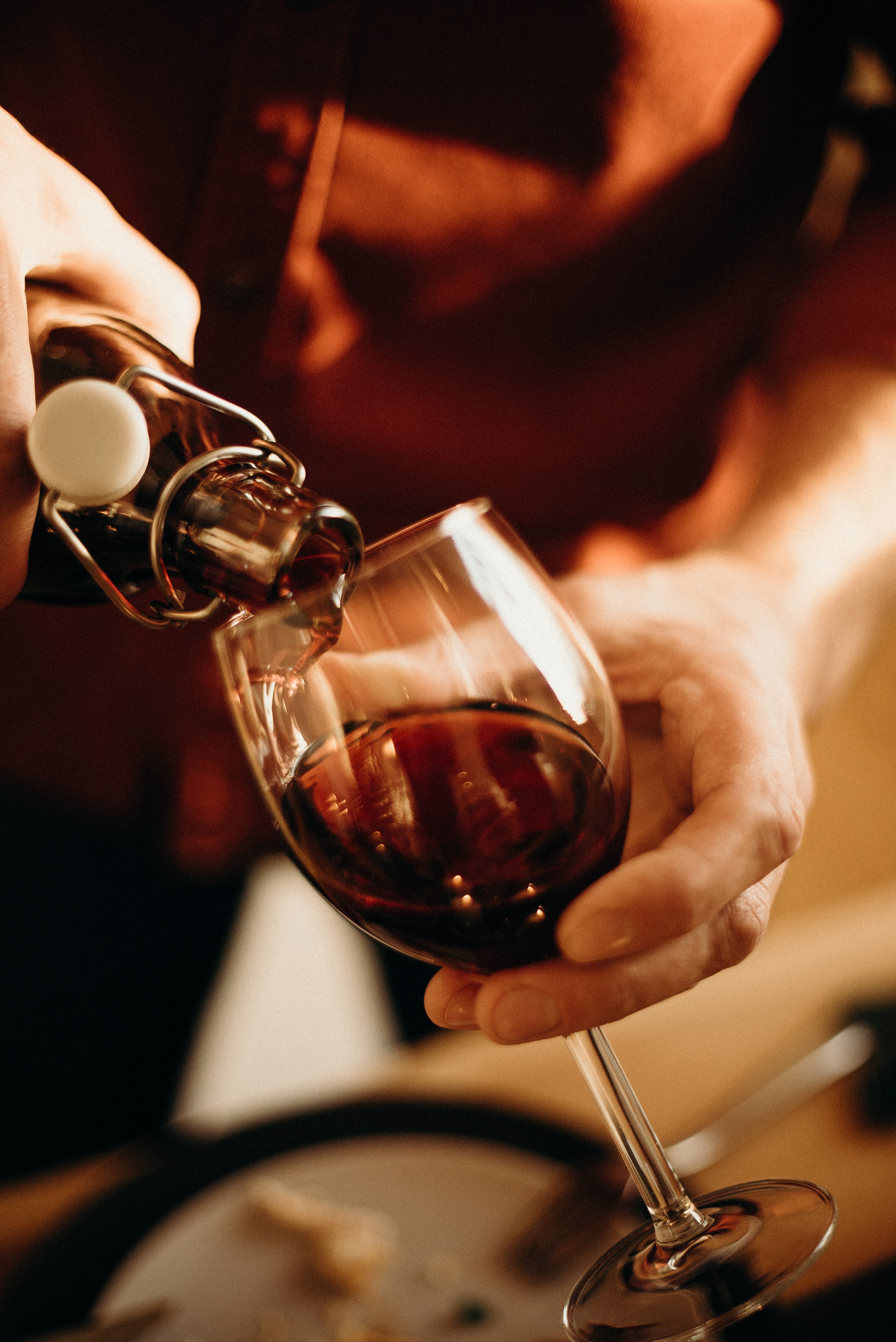 Did you know that national drink wine day is on 18th February? If your restaurant is looking to pair food with the perfect bottle, then you're in the right place. Did you know that Wholesale herbs and spices actually play a huge part in finding the perfect match? In fact, some of the basic components of wine come down to fresh spice and fragrant herbs, which is why understanding the various aromatic compounds found in both dried produce and wine is important. Here, World of Spice discuss the different herbs and spices that can influence the wine on your menu.
Full of Flavour
Just like food, wine is often layered and complex which means that bridging the gap between them with wholesale herbs and spices connects their differing elements and can even draw on similarities. As an example, Cabinet Sauvignon has heavy notes of cherry and a sprinkling of black pepper within, so pairing the wine with a steak and home-made peppercorn sauce will really help those stronger, more spicy notes to come through. If you have wine on the mind, here's how you can make your cuisine shine in delicious and unexpected ways with herbs, spices and the right vino!
Basil
Basil is a firm favourite, especially in Italian cuisine. It's one of the most flexible herbs to use in cooking. It's fresh, yet spicy and highly aromatic. Pairing with a light, citrusy white, such as sauvignon blanc is our suggestion! It'll accentuate the fragrancy of the herb.
Rosemary
Herbs such as rosemary, sage and thyme reflect the fresh, more subtle notes in wine. Rosemary is earthy, woody and fragrant. Dried rosemary is powerful in cooking, holding a lot more potency than fresh. Many chefs pair rosemary with a strong red, such as rioja to compliment the heavier notes.
Thyme
Much like rosemary, thyme delivers pungent, earthy notes, similar to those of a full-bodied red. Thyme works really well when rubbed into meats, giving food an instant recognisable taste. However, if you were using thyme to season white meat, or fish, it would pair with a fresh white, like a pinot grigio.
Mint
Mint stands out in any dish. It's an aromatic herb that brings a freshness like no other wholesale herbs and spices. Pairing with mint fully depends on what sort of dish you're creating. If it's a heavier dish such as lamb, you'll want to pair it with a dark red, like cabinet or merlot, as you'll be able to contrast the full-bodied flavour with a punch of the mint. When it comes to lighter dishes, like a salad, you'll want to opt for a sharp white, so not to mask the flavour. Try Picpoul De Pinet.
Sage
Sage is a wonderful wintery herb that brings an incredible depth to your meal. Its floral notes are paired most often with pork chops, stuffing, and other English or Italian style dishes. Sage works well with when rubbed into meat, or when infused into a creamy sauce. Pair with a pinot grigio to experience the ultimate comfort dish.
Peppercorns
As we mentioned, black pepper's pungent flavour is a natural complement to the dark and rich berry notes found in red wine. We recommend simmering peppercorns into sauces during the last five minutes of cooking to preserve their aromatics, or grind peppercorns with fennel seeds to create a spice rub that compliments a rich red, like malbec.
Garlic
One of our favourite wholesale herbs, garlic is extremely versatile in wine pairing and goes with red or white. The longer garlic is cooked in a dish, the less you'll notice it. So, bear this in mind when pairing your wine, as it can be easy to overcomplicate the process worrying about too many strong flavours.
A homemade garlic bread will taste a lot stronger, whereas garlic powder stirred into a pasta sauce won't overpower. Additionally, roasting garlic gives it a sweeter taste that softens dryer wine, giving it a smoothness. If garlic plays a key part in your dish, opt for a citrusy white wine, such as sauvignon blanc, but for slow-cooked dishes, try a grenache.
Bay Leaf
Bay leaves add a complexity to dishes with a lot of salty liquid in, like soups and stews. When considering your pairing, you'll need to choose a bottle of wine that can handle the rolling flavours in each mouthful. Pair any hearty dishes with a pinot noir that can withstand the boldness of the cuisine.
Cinnamon
Cinnamon creates a warm and sweet flavour within food. You want to continue that sweetness through the wine too, or it could cause a bitter aftertaste. Opt for a bright, berry-forward wine, like zinfandel.
Ginger
With ginger, your wine pairing depends on how much those fragrant ginger notes pull through in your food. When you pair ginger with white meat and vegetables, try an aromatic light wine, such as white muscat. With red meat or spicier foods, you'll want to pick a red that complements the ginger's spiciness, such as a Syrah.
Star Anise
With a taste similar to liquorice and similarities of fennel and tarragon, the star spice has a very distinct flavour. This Asian spice's aroma can often be found in a cabernet, so it can connect the wine to many dishes. It makes a great addition to savoury meat recipes, stews, and braising broths. If you're using infused anise in your baking, or dessert we recommended picking up an unoaked chardonnay.
Get in Touch
At World of Spice, we understand the importance of authentic and traditional tasting cuisine. Our wholesale herbs and spices are known for their purity and potency, full of delicious flavour to give your food and wine the edge. Our service is cost-effective and reliable; we go above and beyond for each of our customers to ensure that you get the produce you need for business.
From bespoke blends to a choice of packaging, complete with custom labelling, our comprehensive service can help you achieve your culinary goals. For more information about our services and what we can offer you, please contact us at orders@worldofspice.co.uk, or feel free to call our team on 01277 633303. We look forward to hearing from you.
---