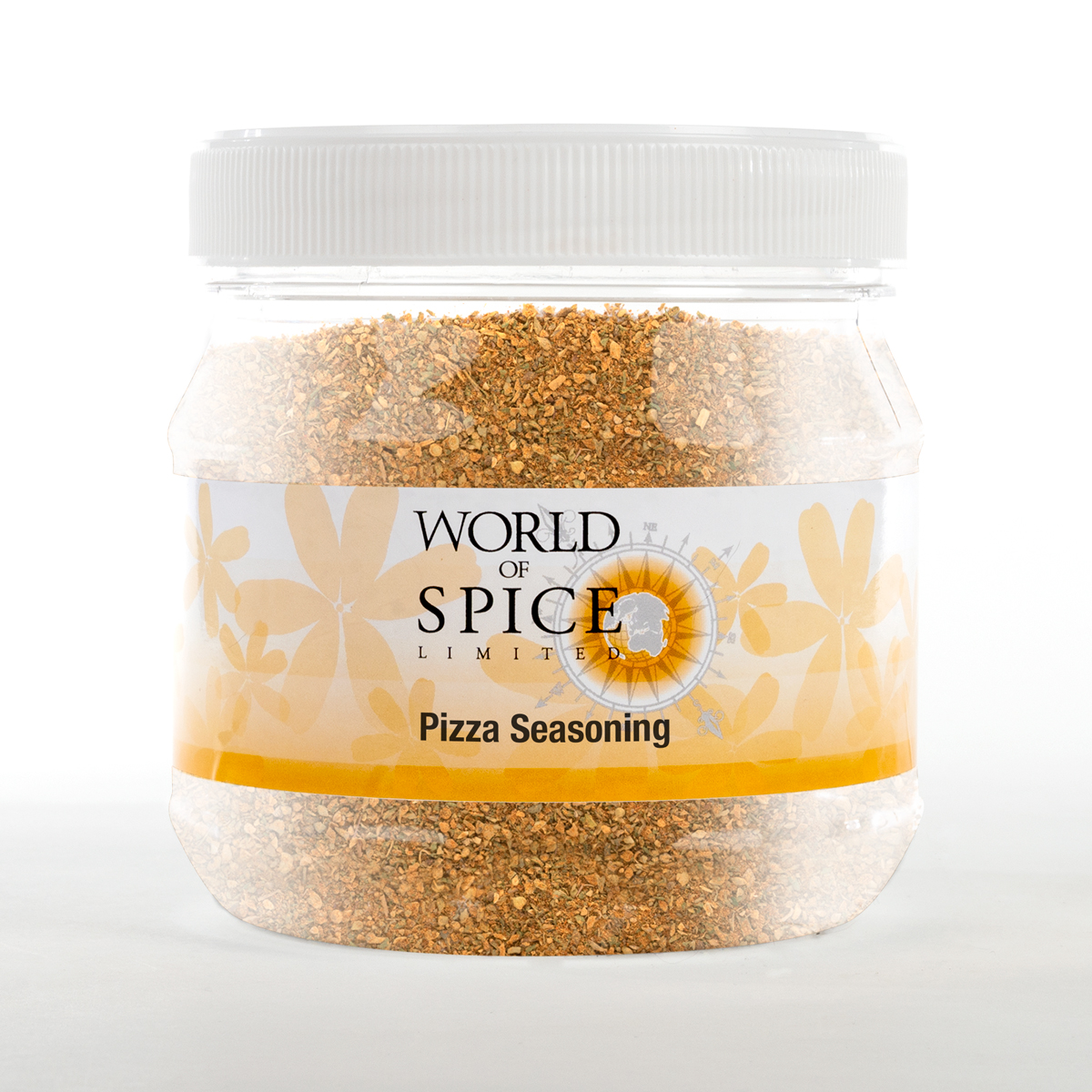 Pasta and pizza, two of the nation's favourite dishes and at World of Spice, we love them too! With national pasta day on the 17th October, we thought it was rather appropriate to turn the spotlight on these Italian delicacies enjoyed all over the world. Having worked with the likes of Pizza Express to develop the herbs and spices for their dishes, we know exactly what makes a good Italian dish work. A lot of the flavour and qualities we know and love comes down to the seasonings used. We're going to take a look at some of the best Pasta and Pizza Herbs Online and how to use them, so that every dish you create is authentic and full of flavour!
A Taste of Italy
Anyone can bring a taste of Italy to their restaurant, or even their home. You just have to know the right herbs and spices to use! With Italian food, it's about being creative and getting those fragrant elements to shine through the dish.
Although salt and pepper is a good go to, with Italian food, you can most definitely branch out and experiment with the likes of chilli, oregano and basil – more on that later! If you've not tried this before, keep in mind that it's always better to add a little as you go, taste and you can always add more. Many people make the mistake of adding too much all in one go and overpowering the dish.
Transforming Food
With pizza herbs online, you can transform the simplest margarita pizza and even plain pasta. In Italy, it's quite common to serve a pasta dish using just penne, olive oil, fresh garlic and a sprinkling of cheese – what makes it so irresistible is the herbs and spices that are used. Although fresh, colourful herbs are often essential for garnishing Italian dishes, or cooking, dried herbs are actually stronger than fresh herbs because the volatile oils remain intact for longer.
For that traditional Italian taste, here are the dried pasta and pizza herbs online that you should be using and pairing:
Oregano
Prized in southern Italy and Sicily, Oregano is the secret to traditional Italian cuisine. It's one of the most flavourful herbs used in Italian dishes and is the key to rich tomato base sauces. Perfect for that fragrant and fresh kick!
Basil
Known as the Italian herb, Basil is more associated with Italian cooking than any other. It's a fundamental ingredient in tomato sauces, pasta dishes and a staple in a good Margherita pizza, fresh or dried. Its aromatic nature means it can freshen up any Italian dish.
Garlic
Garlic both fresh and in powder form goes perfectly with pizza and pasta, adding a delicious flavour that's both tangy and sweet. Sprinkle over your dish if you're seeking to add a little complexity to your dish. Pair powdered garlic with parmesan for a strong cheesy mix. Garlic is a good place to start for those who may not have branched out with herbs and spices before.
Parsley
Commonly paired with garlic because of its refreshing nature, Parsley is often used in traditional Italian cooking. Parsley is fresh and fragrant (a cousin of coriander), and can add an elegant touch to your Italian cuisine.
Sage
Used frequently in northern Italy, Sage can help bring authenticity to your Italian dishes. Often used in combination with Rosemary, sage is used in large quantities to flavour meats, pizza and fresh antipasto plates. Perfect with a glass of Italian wine!
Don't be afraid to try out your own combinations with Italian pasta and pizza herbs online. They do taste amazing on their own, but paired together, they create completely unique flavourings. Try out some different mixes to find a selection that suits your palate. Here at World of Spice, we can even create your own bespoke spice mix!
Season Your Meat
If your pasta or pizza has meat in or on them, try pre seasoning the meat to create delicious aromas that run through the whole of your dish. You can season your meat using any of the herbs and spices above. For optimum flavour try these techniques:
Buy meats in whole cuts, rub and season the outside and leave to infuse for a few hours before cutting off what you need.
For smaller cuts like breast or chops, try marinading to moisten and distribute seasoning evenly over the whole cut.
For pasta, if you're cooking with smaller chunks of meat, simmer the meat with a little of the sauce to infuse the flavour. Sprinkle the meat with extra seasoning afterwards – seasoning afterwards works well with pizza meat such as ground beef or chorizo too.
Chilli Oil for Pizza
Although not a garnish, this oil is traditionally made using whole fresh or dried chillies. If you like a little heat, add a few drops to your Italian pasta dishes, or drizzle liberally over your pizza to add warmth. Making it yourself is so easy and it's a great Italian staple to have in your restaurant, or even your cupboard at home!
We're going to explain two methods here. All you need is olive oil, fresh or dried whole chilli and a large glass bottle that can be sealed. The quickest way to make chilli oil is to slowly heat the full amount of oil in a pan, chop up the chilli to release the volatile oils and add to the hot oil. Stir for a good 3 minutes on a medium heat. Remove from the heat and leave to cool for half an hour and you're done!
The second method is all about infusion. For this recipe, we'd recommend using dried chilli as they last longer. Cut off the stalks and press down on the peppers lightly to release the oils. Add the chillies to your glass bottle and fill with olive oil. The more chillies you add, the hotter the oil will be. Seal your bottle, shake and store for 2 weeks in a cool, dark place. You'll know when the oil is starting to infuse because the chillies will begin floating at the top of the liquid and should end up at the bottom of the bottle. After 2 weeks, try it, if the oil isn't hot enough, leave it to infuse for a little longer.
Get in Touch
 At World of Spice, we understand the importance of authentic and traditional tasting cuisine. As experienced and trusted suppliers of pizza herbs online, our herbs and spices are known for their purity and potency, full of delicious flavour to give your Italian food the edge. Our service is cost-effective and reliable; we go above and beyond for each of our customers to ensure that you get the produce you need for business.
From bespoke blends to a choice of packaging, complete with custom labelling, our comprehensive service can help you achieve your culinary goals. For more information about our services and what we can offer you, please contact us at orders@worldofspice.co.uk, or feel free to call our team on 01277 633303. We look forward to hearing from you.
---