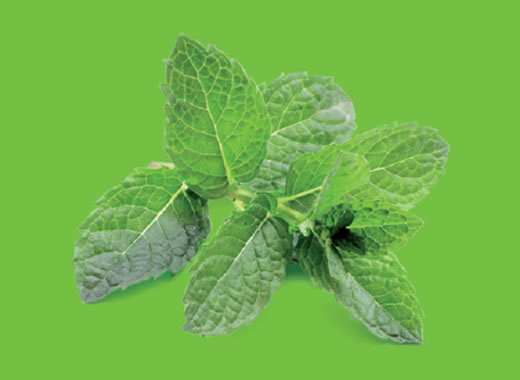 The 21st November not only marks under 5 weeks till Christmas, but it's also 'National Stuffing Day!' How convenient! In light of the festive season that's fast approaching, we thought we'd take a closer look at the essential herbs and spices that simply have to go into the nation's favourite Christmas condiments – including stuffing of course!
The Most Wonderful Spice of The Year
 To those who are well versed in spirit of Christmas cooking, those delicious condiments make the main event. From the cranberry sauce to the gravy, in our opinion, you can't go wrong with lashings of the lot. It's always tempting to grab the ready-made condiments, but by making your own, you'll transform your Christmas dinner and any festive food you enjoy leading up to the occasion. Herbs and spices are a guaranteed way to enhance your Christmas condiments, you just have to know what works with the ingredients and dishes you're planning.
Seasoning Your Stuffing
 Now, we know that technically a condiment is a sauce or a salt that flavours food, but we couldn't leave stuffing out on its national day – plus it's one of the best loved side dishes that pairs perfectly with our herbs and spices. At World of Spice, we're experts when it comes to herbs spices and seasonings. There are plenty of recipes you can follow to make your own stuffing, but a good base is fundamental. Whether you're going herb and onion, or apple and cranberry, similar herbs will work here.
If you want your seasoned stuffing to be the talk of the town, you need these essentials to create the perfect flavour:
Salt and Pepper - Perfect for adding that little extra bite and enhancing all of the other flavours within the mix.
Thyme – Earthy, fresh, lemony and aromatic, thyme is fragrant and adds a depth to any savoury dish with its distinctive flavour.
Sage – Used in both Italian and British cooking, sage is fresh, slightly peppery, with notes of eucalyptus and lemon, making it the perfect herb to lift your stuffing mix.
For a 12-person serving, you're looking at 1 tablespoon of dried thyme and 1 tablespoon of dried sage, and half a teaspoon of both salt and pepper, for the best flavour.
Yuletide Condiments
Once your stuffing is sorted, it's time to move on to making the perfect sauces. As you're probably aware, there are specific condiments that go with certain meats. Pork with apple sauce, turkey with cranberry, lamb with meat, beef with horseradish and chicken with gravy – but this of course depends on your personal tastes. Mix it up if you want to!
Gravy
We all know that a good gravy can transform your dinner! Although popular with chicken, it's delicious poured over fresh vegetables and Yorkshire puddings. So, we recommend making a batch, even if you're a meat other than chicken. Let's be honest, who doesn't end up smothering their carrots in fresh gravy?
With gravy, you can always add the oil, fats and remanence of what you're cooking to the liquid. For example, beef dripping, or a ladleful of the cloves, onion and wine your gammon was cooking in. It's an easy way to infuse those delicious, festive flavours into your condiment.
For truly delicious Christmas gravy, try adding strong savoury herbs like a bay leaf, marjoram, sage and thyme. A sprinkle of nutmeg can add a festive sweetness, whilst black or green pepper and onion powder can add a tangy bite.
Cranberry Sauce
The best way to enhance your classic cranberry sauce this Christmas is with herbs and spices. The sweet tanginess of cranberries mean they can be very universal when it comes to seasoning. Try adding a sprinkle of cinnamon, nutmeg and cardamom for a festive flavour. Thyme also works really here and will pair perfectly with your Christmas turkey!  
Apple Sauce
Jazz up your apple sauce this Christmas with a teaspoon of ground cloves and a sprinkle of cinnamon and nutmeg. Traditionally, apple sauce goes better with spices; it's these aromatic notes that add a fragrant depth to this condiment. Dollop next to your Christmas ham, or enjoy with your parsnips!
Mint Sauce
Obviously, fresh mint would be the go-to herb here. Making your mint sauce from scratch avoids that artificial minty taste you get with the pre-made version. Add vinegar, lemon and a little sugar and you've got a delicious, fresh condiment to have with lamb this Christmas!
 Horseradish Sauce
 Aside from classic salt and pepper, one of our top tips to spice up your horseradish sauce this Christmas is to add a sprinkling of cayenne pepper or paprika. It'll add extra earthiness and warmth (through a chilli like flavour) to this peppery sauce. It'll also change it's traditional white colour to a light red – how festive!
Bread Sauce
 A classic at Christmas, bread sauce is delicious and comforting condiment. Adding sweeter, fragrant spices can create delicate festive flavours. During the cooking process, infuse with star anise, caraway, cloves and bay leaves. To finish, add some freshly grated nutmeg and enjoy!
White Sauce
A staple base for cauliflower cheese, infusing with herbs and spices can transform white sauce into a yuletide spectacular! Adding ground mustard seeds to the mixture will make it rich and peppery. Salt, pepper, parsley and a sprinkle of thyme will add an aromatic freshness to this creamy mix.
Get in Touch
 So, there we have it, the best herbs and spices to guarantee delicious Christmas condiments this year! At World of Spice, we can help you achieve amazing flavour and traditional cuisine through our herbs, spices and seasonings. For more information about our bespoke services for trade and retail, please contact us at orders@worldofspice.co.uk, or feel free to call our team on 01277 633303. We look forward to hearing from you.
---