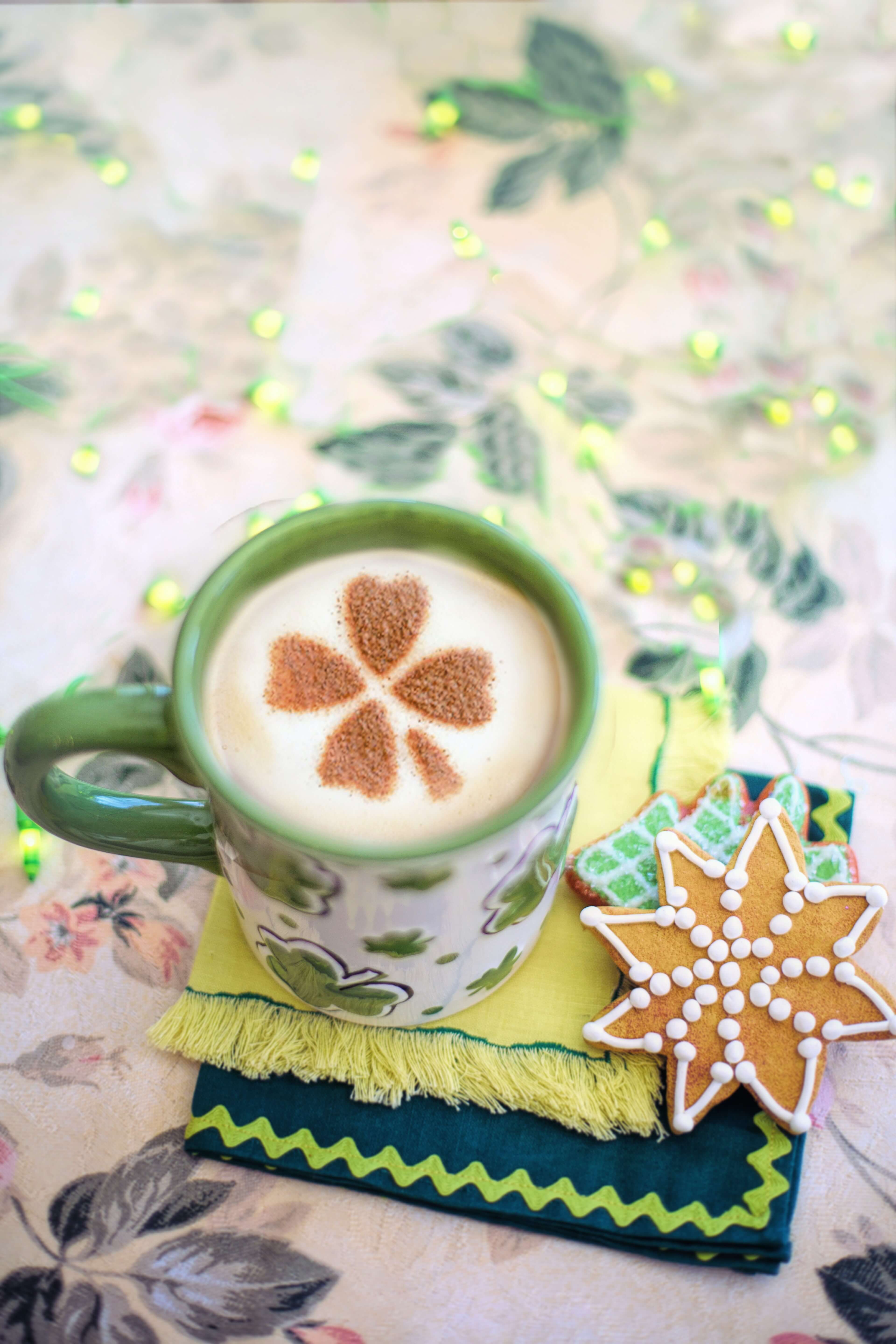 With St Patrick's Day on 17th March, we've no doubt many of our customers will be celebrating this Irish tradition! Ordering your herbs, spices and seasonings in plenty will ensure your celebrations go off with bang! Traditional Irish dishes include lots of delicious flavours to give them that distinctive taste. If you're looking for a pot of gold this March, it comes in the form of herbs and spices, trust us!
A Commemorative Celebration
The 17th March commemorates Saint Patrick, the foremost patron saint of Ireland, and the arrival of Christianity in Ireland. It celebrates the heritage and the culture of the Irish. Today, celebrations include public parades and festivals, the wearing of green and shamrocks, with plenty of tasty food and drink. Historically, the Lenten restriction on drinking alcohol was lifted for the day, which has encouraged the tradition of increased alcohol consumption for those who celebrate this day! St. Paddy's Day is celebrated in more countries than any other national festival.  
Cocktails
Looking for some show-stopping Irish themed cocktails to celebrate the occasion? Here 2 of our favourites that include delicious herbs and spices to add that all important flavour:
Ginger-Sage Rye:
You'll need a chunk of ginger, 2 tsps. of dried sage, sugar, water for the syrup. Then for the cocktail - 6 tbsp rye, 2 tbsp lemon, 2 tbsp your ginger-sage syrup, cherry liquor, fresh sage for garnish.
To make the ginger-sage syrup: In a small saucepan, bring ginger, sage, sugar and water to a simmer. Gently simmer until sugar dissolves. Remove from heat and let cool to room temperature; strain into jar or measuring cup.
For the cocktail: Fill your cocktail shaker with ice, shake the rye, lemon juice, ginger-sage syrup and cherry liqueur until cold. Strain into a glass and top with a dash of bitters and fresh sage.
Clover Topped Irish Mule:
You'll need 100ml of Irish whiskey, 300ml of ginger beer, cinnamon, a lime and a clover. Add ice cubes to a tumbler, pour over Irish whiskey and sprinkle with cinnamon, then top up with ginger beer. Next, squeeze in half a lime and stir. Garnish with a lime wedge and top with a clover!
Hot Plates
Here are some delicious warm Irish delicacies to consider having on your St Patrick's day menu:
Colcannon
In case you didn't know, potatoes are widely used in Irish cooking! Colcannon is a traditional Irish dish that is made from a mix of mashed potato, mixed greens and garlic. Mixed with heavy cream, it's a warm and satisfying side that pairs well with bangers and other meat dishes. 
Dublin Coddle
The Dublin coddle is another potato-based dish that transforms yesterday's leftovers into today's rustic dinner. This one is perfect to prevent restaurant food wastage and incredibly easy to make and can easily be spruced up using herbs, spices and seasonings.
Boxty
Boxty is a traditional Irish breakfast that is once again made with finely grated potatoes, buttermilk, flour, and eggs and then pan-fried into fritters. It's almost a combination of a hash brown and pancake – it's amazing by itself, but you can also serve it with vegetables, meat and cheese for a slightly heartier meal.
Sweet Treats
Blarney Stones
 Blarney stones are sweet-n-salty bite-sized cakes flavoured with nutmeg and peanut butter. Cut into cubes, these stodgy sweets, are just moreish and a welcome addition to any party!
Barmbrack
Barmbrack is an Irish dessert that's a cross between a cake and bread. Dried fruit, tea, and pumpkin spices give its unique flavour. Barmbrack originated from the Irish term 'bairín breac', which means 'speckled bread'. It refers to the dried fruit scattered throughout the loaf. Serve this one with butter and jam at afternoon tea!
Potato Sweets
Whilst potato sweets contain potatoes, don't worry, they taste nothing like them at all! A little chopped potato is simply used for binding the ingredients together, and not for flavour. What makes these sweets extra yummy is a combination of peanut butter and powdered sugar!
The 5 Best Herbs, Spices and Seasonings for St Patrick's Day
There are some key herbs, spices and seasonings that you simply must get your hands on if you're serious about paying homage to the Irish culture! Here are some of the must haves that are frequently used in Irish food:
Caraway Seeds
Caraway seeds are used in many Irish dishes and widely kept in a typical Irish pantry. They are a staple ingredient in soups, stews and baked goods, such as cakes, bread and are an essential in Irish soda bread.
Rosemary
Rosemary's strong, yet fragrant flavour pairs well with many meat and vegetable dishes and is an essential ingredient in Irish lamb stew or to compliment traditional mutton.
Sage
Dried sage is highly aromatic and fragrant and will add a wonderful, warm flavour to your Irish meals. This herb is essential in Irish sage potato muffins.
Thyme
Thyme has leprechaun sized leaves, but don't be fooled – its flavour is mighty! Of all the herbs, spices and seasonings, traditional recipes for St. Patrick's Day tend to include fresh or dried thyme.
Parsley
A traditional soup or stew is a staple when it comes to Irish cuisine. Parsley is always used to liven up the broth and create a fresh and aromatic flavour! Its bright green colour is certainly festive for this day of celebration and it's crisp, spring taste is welcomed by many Irish ingredients
Get in Touch
Whether you're cooking some Irish traditions at home, or serving up a feast at your restaurant establishment, these delicious herbs, spices and seasonings make it easy to create the perfect spread for St. Paddy's Day!
At World of Spice, we understand the importance of authentic and traditional tasting cuisine. As experienced and trusted suppliers of wholesale spices, our herbs, spices and seasonings are known for their purity and potency, full of delicious flavour to give your Irish food the edge. Our service is cost-effective and reliable; we go above and beyond for each of our customers to ensure that you get the produce you need for business.
From bespoke blends to a choice of packaging, complete with custom labelling, our comprehensive service can help you achieve your culinary goals. For more information about our services and what we can offer you, please contact us at orders@worldofspice.co.uk, or feel free to call our team on 01277 633303. We look forward to hearing from you.
---