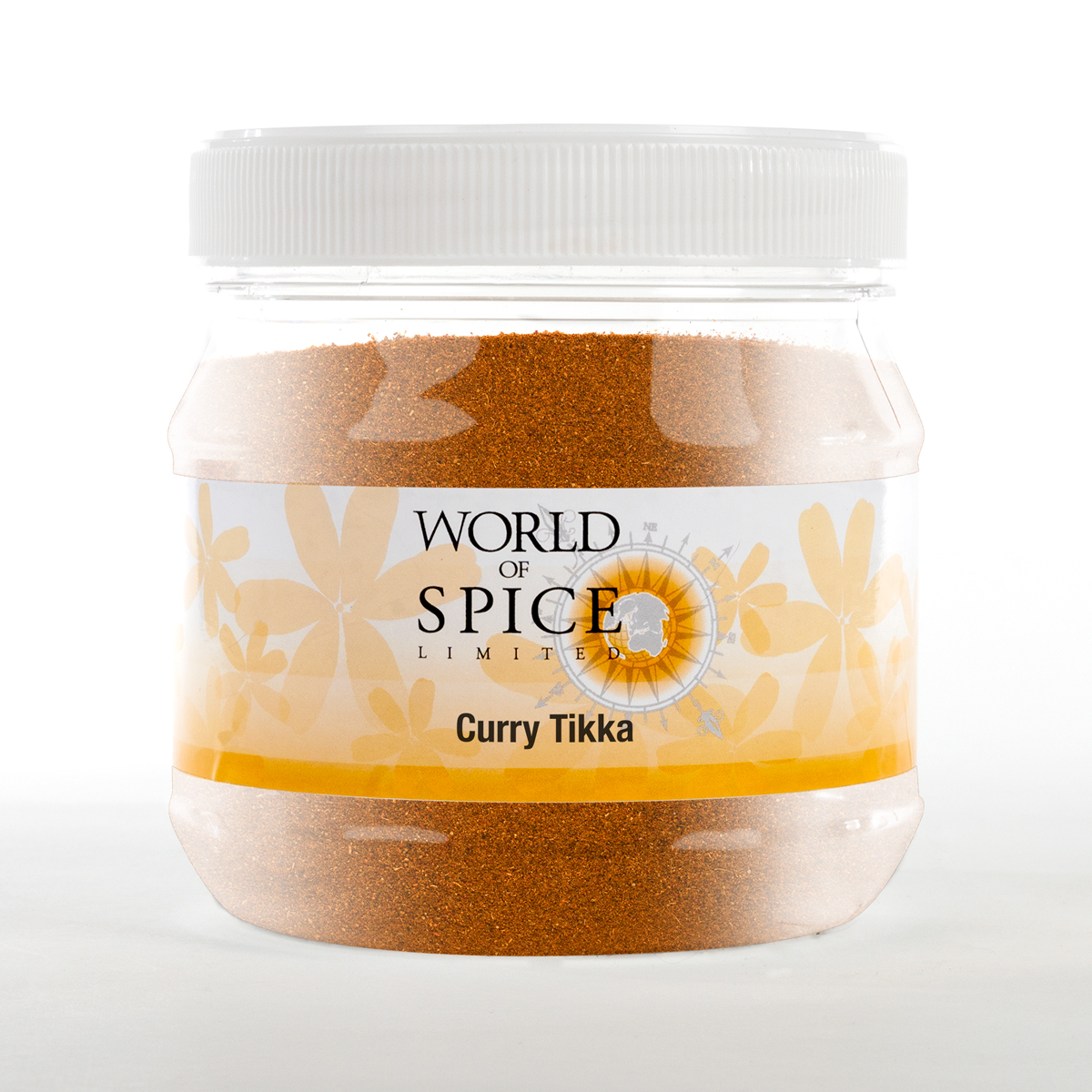 All over the globe, curry is a firm favourite dish. There are many varying flavours and levels of heat – but how do you create these variations? Of course, it is all down the spices used in curries! There are so many flavours you can make within Indian cuisine, and with curry being renounced for its spicy nature, it's only fitting that World of Spice gives you the low down on the herbs and spices you should be using to make the perfect curry in your restaurant.
How Are Curries Made?
India is recognised as the home of curry. Traditionally, Indian dishes are made with a curry base, with lots of vegetables, lentils, sometimes meat or fish and served over rice. In each region, you'll come across many different authentic curries, with vibrant colours and fragrant flavours. Curry as a dish is mainly water-based, with occasional use of dairy and coconut milk.
The traditional method of spices used in curries is to make a 'tarka', which involves pan frying the spices in oil. The heat then releases the volatile flavours and infuses them in the oil, which is then poured over the main ingredients, as it continues to cook, giving the overall curry a fragrant, spicy taste.
A Little History
In the western world, consumers tend to label curry as a flavour, but did you know that technically, curry is actually a sauce, or Indian gravy. The word 'curry' was invented by British colonialists in the 18th century. Taken from the Indian word 'kari', it literally translates as relish for rice. The individual spices that are then mixed into a curry determine its heat. When the term 'curry powder' is used, it in fact means a concoction of dried spices often used in Indian cooking that are blended together.
Traditional Flavours
Aside from the heat, curries are known for their colourful, rich and fragrant essence. Curry has a distinct flavour that is deep and earthy from the blend of savoury spices but is also lifted by the vibrant and sweet undertones that are carried throughout the dish. Easily accessible seasonings and spices such as cumin, coriander and turmeric are used to create the unique taste. Curry is made in many different ways across the likes of India, Thailand, Malaysia, China and South Africa to names a few.
The two most popular categories of curry are Indian and Thai. Indian curry is now largely considered a British fusion, and typically incorporates a blend of spices that are ground into a powder, called masalas. Usually, these curries are broth based and are thickened with yoghurt. Thai curry uses a wet curry paste and coconut milk or coconut cream. You'll see herbs and spices like lemongrass, galangal, and kaffir lime leaves used in these dishes.
Curry Seasoning and Spices Your Restaurant Should Be Using
Of course, it depends on the type of curry you're wanting to serve, but there are a few essential spices used in curries that every chef should have in their pantry. Whether you're creating a korma or a madras, many of these spices are needed to create a tasty and authentic base. Remember not to add too much spice from the get-go; it's always easier to add more spice, than to take away!
Our Seasonings and Spices 
At World of Spice, we understand the importance of authentic and traditional tasting cuisine. Our seasoning and spices for catering are known for their purity and potency, full of delicious flavour to give your food the edge. Our service is cost-effective and reliable; we go above and beyond for each of our customers to ensure that you get the produce you need for business.
From bespoke blends to a choice of packaging, complete with custom labelling, our comprehensive service can help you achieve your culinary goals. For more information about our services and what we can offer you, please contact us at orders@worldofspice.co.uk, or feel free to call our team on 01277 633303. We look forward to hearing from you.
---