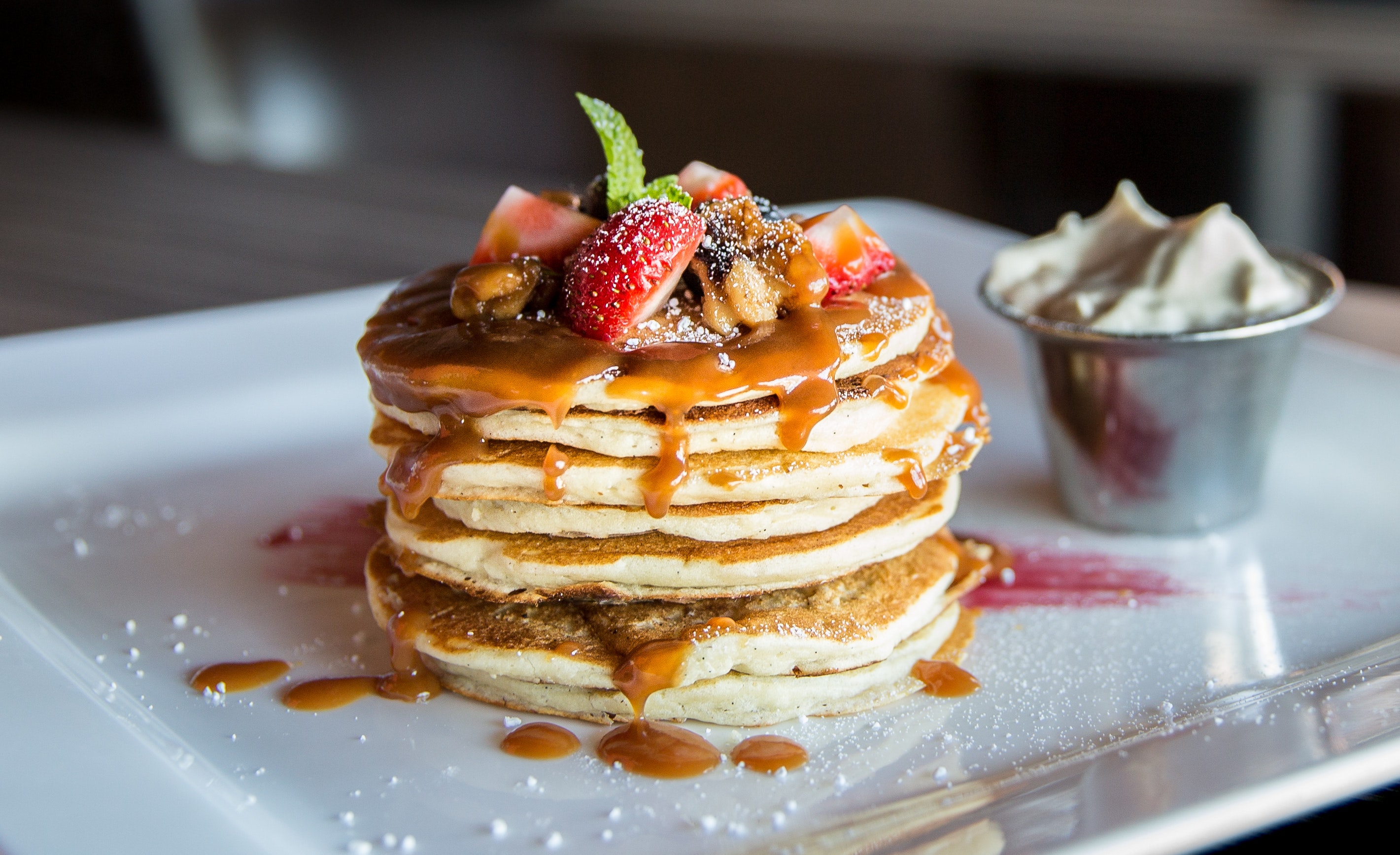 With Shrove Tuesday fast approaching, it's time to start thinking about what you'll be having on your pancakes! Everyone loves a pancake, and the beauty of this recipe is that you can really make it your own – there's something for everyone! From sweet to savoury, there are so many options to consider. Did you know that spices for catering can make all the difference to the flavours you want to create?
If you're looking for some inspiration this pancake day, then look no further! Here, World of Spice discuss how to make your pancakes completely irresistible and the spices to use to make mouth-watering flavours all year round!
Out of The Frying Pan
Pancake day, or Shrove Tuesday is a firm favourite around the world and there is a lot of history surrounding the date itself! Shrove Tuesday derives from the practice of Anglo-Saxon Christians going into confession the day before Lent, and being 'shriven', or absolved of their sins. A bell would be rung to call people to confession, which became known as the 'Pancake Bell – this is still rung today in some churches. Pancake day falls 47 days before Easter Sunday, so the date varies from year to year.
Originating in England in the 16th century, Shrove Tuesday marks the start of Lent. The traditional English pancake is very thin and tossed once over in a frying pan. It is served immediately and usually covered in golden syrup or lemon juice and caster sugar. Is there anything better than a fresh stack of warm pancakes? In our opinion, there's not much that can top that!
Batter Tips
Everyone knows a good pancake is in the batter. Spices for catering can certainly enhance your mix, but the secret starts in the prep!
For light and fluffy pancakes, sift the flour first and then mix in the other dry ingredients.
Separately, whisk the wet ingredients together. For extra fluffy pancakes, beat the egg whites into stiff peaks separately from the yolks. Mix the batter together but fold in the egg whites just before pouring the mixture onto the griddle.
Make a well in the centre of the dry ingredients and add the wet ingredients, then fold together.
A few lumps are fine. The more you mix, the tougher the gluten in the flour becomes. Tough gluten equals stodgy pancakes.
Mix your batter in a pitcher for easy pour pancakes.
Many pancake recipes call for milk. To make them extra rich and delicious, substitute buttermilk instead.
If you've made your batter from scratch, you can always make a batch ahead. For ultimate freshness, combine your wet ingredients, cover and refrigerate overnight. In the morning, stir them with the premixed dry ingredients and spices for catering for a quick, no-hassle treat!
Extras for Perfect Pancakes
If you don't have time to make your batter mix from scratch, jazz up boxed pancake mix by adding a dash of baking soda, lemon juice, vanilla and sugar!
For a sweet, yet spicy touch, sprinkle some vanilla and cinnamon into the batter.
For a sweet, maple flavour, add a small splash of maple syrup to the pancake batter.
Add a little berry-flavoured yoghurt to the batter for added richness and a fruity taste.
For something a little more fragrant, try stirring ginger, nutmeg, cardamom, orange extract or chocolate chips into the batter.
You can be as creative as you like with your flavours and toppings. Nothing is off limits! You can create Gingerbread, Chai and even Pumpkin Spice flavours very easily with basic spices online for a Winter special! Our top pancake seeds and spices for catering are:
Cooking Suggestions
Get the griddle on, it's time to cook! Of course, if you don't have a griddle, a frying pan will do just fine! They both produce the most dependable and delicious results. Here are our top tips for cooking the tastiest pancakes:
Lightly grease the cooking surface with oil. Allow to get nice and hot. Sprinkle a few drops of water – if they 'buzz' around, the surface is hot enough to start cooking!
Sprinkle your spices for catering into the mixture, to infuse. The hot heat will further encourage the volatile oil out of the spices and into the batter, resulting in delicate, aromatic flavours.
If you want to get even-sized pancakes, use an ice cream scoop to portion out the batter.
If you're going for American style pancakes, leave enough room between pancakes for expansion.
Thin pancakes only need a couple of minutes of cooking time on each side. Flip them when the edges become dry.
Resist the urge to press down on thicker pancakes with a spatula. You'll squish out the fluffiness!
If you're making a batch of pancakes, warm the oven and place them on a baking tray or cooling rack in a single layer to keep them warm! If you can help it, try not to stack the pancakes in the heat as they can become soggy.
Did you know you can also freeze pancakes? Allow them to cool completely and stack between layers of greaseproof paper, place in a zip-lock bag and store in the freezer. To defrost, pop in the toaster, or grill and enjoy!
Get in Touch
At World of Spice, we understand the importance of authentic and traditional tasting cuisine, whether it's savoury or sweet! As leading bespoke spice suppliers, our spices for catering and other products are known for their purity and potency, full of delicious flavour to give your food (and pancakes) the edge! Our service is cost-effective and reliable; we go above and beyond for each of our customers to ensure that you get the produce you need for business.
From bespoke blends to a choice of packaging, complete with custom labelling, our comprehensive service can help you achieve your culinary goals. For more information about our services and what we can offer you, please contact us at orders@worldofspice.co.uk, or feel free to call our team on 01277 633303. We look forward to hearing from you.
---