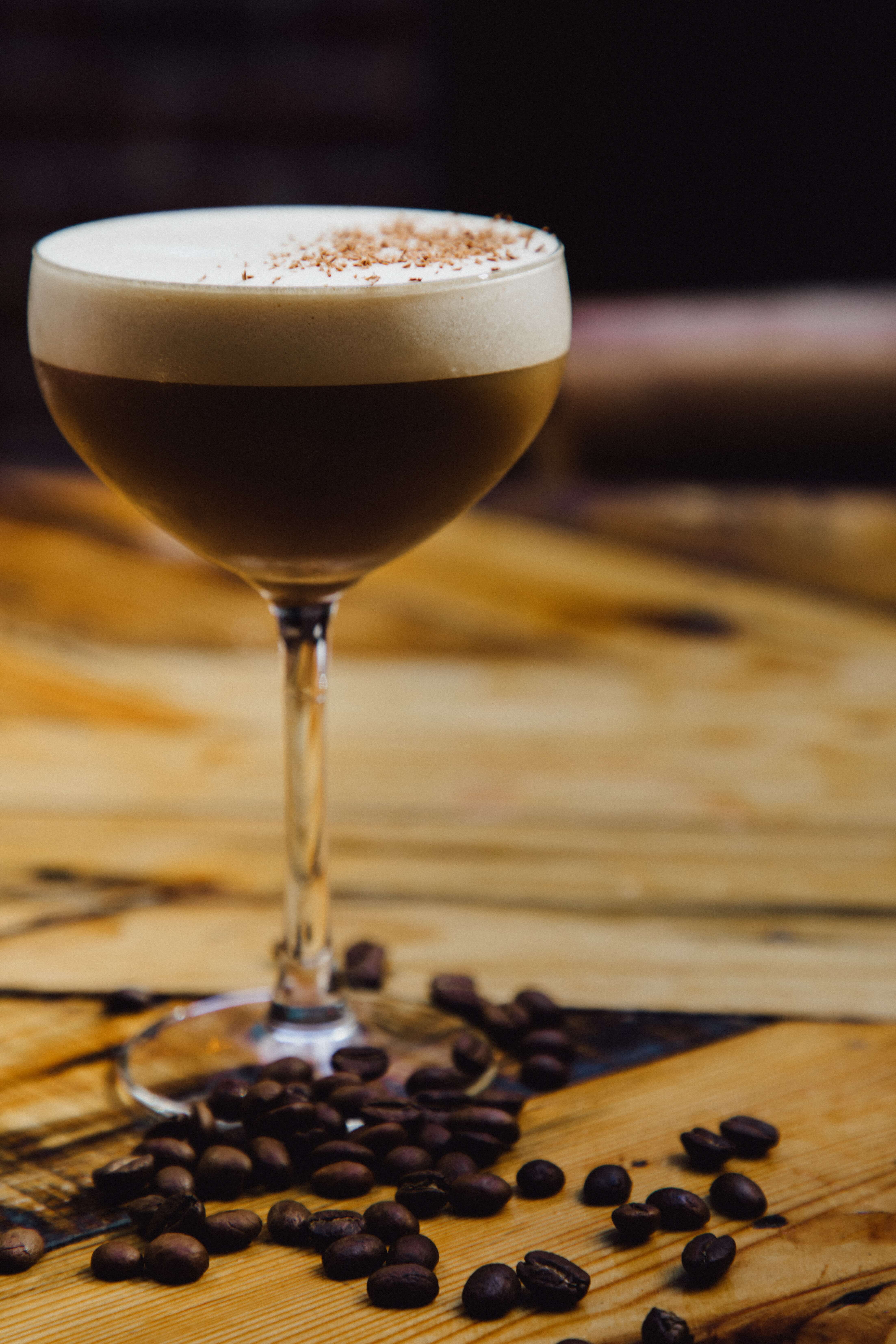 With National Coffee Day on 29th September, World of Spice, spices for catering thought it would be the perfect opportunity to discuss all things Espresso Martini! This drink is loved all around the world and for good reason. Here, we look at how to make the perfect 'brew' and how you can spice up your cocktail in just a few simple steps.
How to Make an Espresso Martini
Making an Espresso Martini isn't as complicated as you may think! This delicious mix is simple, satisfying and you only need a couple of ingredients. As standard, you'll need:
50ml good quality vodka
35ml coffee liqueur
1 shot (25ml) of espresso
Ice
Coffee beans to garnish
You'll also need a cocktail shaker, martini glass and drink strainer.
Method:
Fill the martini glass with ice to chill it and then fill the cocktail shaker with lots of ice as well. Then, pour the measures of vodka, coffee liqueur and espresso into the cocktail shaker and over the ice. It doesn't matter if the coffee is hot, as the ice will cool it right down.
Shake the mixture in the cocktail shaker very hard. You want the ice to smash up while chilling the liquid down – this is what creates the frothy coffee top.
Once shaken, empty the ice out of the martini glass, then place the strainer on top of the shaker and pour the cocktail contents through a sieve directly into the glass. Using the strainer sieves out the ice and ensures a rich, smooth, froth.
Lastly, garnish with a couple of coffee beans and enjoy!
A Little Extra…
Here, World of Spice, spices for catering have a few favourite tips that can certainly make a difference to your Espresso Martini! Why not swap out the vodka for rum or whiskey for a richer flavour? You could also change up the flavour of your coffee liqueur or try vanilla based vodka.
A shot of vanilla, hazelnut or salted caramel syrup can transform the flavour of this coffee-based cocktail! If you like a little more sweetness in your coffee, you've got to try this! You can also get alcoholic hazelnut liqueur, Frangelico, which makes and Espresso Martini truly special in the autumn and winter months!
Spicing Up Your Martini
Spices for catering really make the world of difference to an Espresso Martini! We love adding cinnamon – this can be sprinkled as a garnish or shaken with the mix! Alternatively, you can use a cinnamon stick as a stirrer to infuse flavour but also give your drink that autumnal, totally instagramable look!
Wholesale spices that work best with coffee are the warmer ones that you'd associate with baking. We're talking - cardamom, allspice, cloves, ginger, nutmeg, star anise, and cinnamon. For an even richer twist, you can grind a tablespoon of cacao nibs with your coffee beans for a darker more chocolatey take on the Espresso Martini! If you're feeling extra adventurous, you could even try adding mint for a zesty and fragrant start to your evening out.
Did you also know that adding a pinch of salt in coffee is an absolute must? Contrary to what many people believe, salt is actually a flavour enhancer. This means that it will bring out the flavour of all the ingredients in a rich and aromatic Espresso Martini.
Add Spice for Strength
Spices used in coffee always taste stronger and more authentic than syrups because fragrant volatile oils within the spice are warmed, which results in a more potent flavour and aroma. No sugar and stickiness added, just pure, warming spice. Delicious!
As we always say, a little spice goes a long way. A simple pinch is more than enough for one a martini, as the volume will be condensed, plus the volatile oils will quickly infuse within the liquid. You don't want to overpower the ultimate digestif and take away from its origins!
Get in Touch
We hope this has given you some great ideas to create the perfect Espresso Martini! At World of Spice, we understand the importance of authentic and traditional tasting food and drink! As leading suppliers of herbs and spices for catering, our products are known for their purity and potency, full of delicious flavour to give your specialities the edge. Our service is cost-effective and reliable; we go above and beyond for each of our customers to ensure that you get the produce you need for business, or home creations!
From bespoke blends to a choice of packaging, complete with custom labelling, our comprehensive service can help you achieve your culinary goals. For more information about our services and what we can offer you for trade or retail, please contact us at orders@worldofspice.co.uk, or feel free to call our team on 01277 633303. We look forward to hearing from you.
---