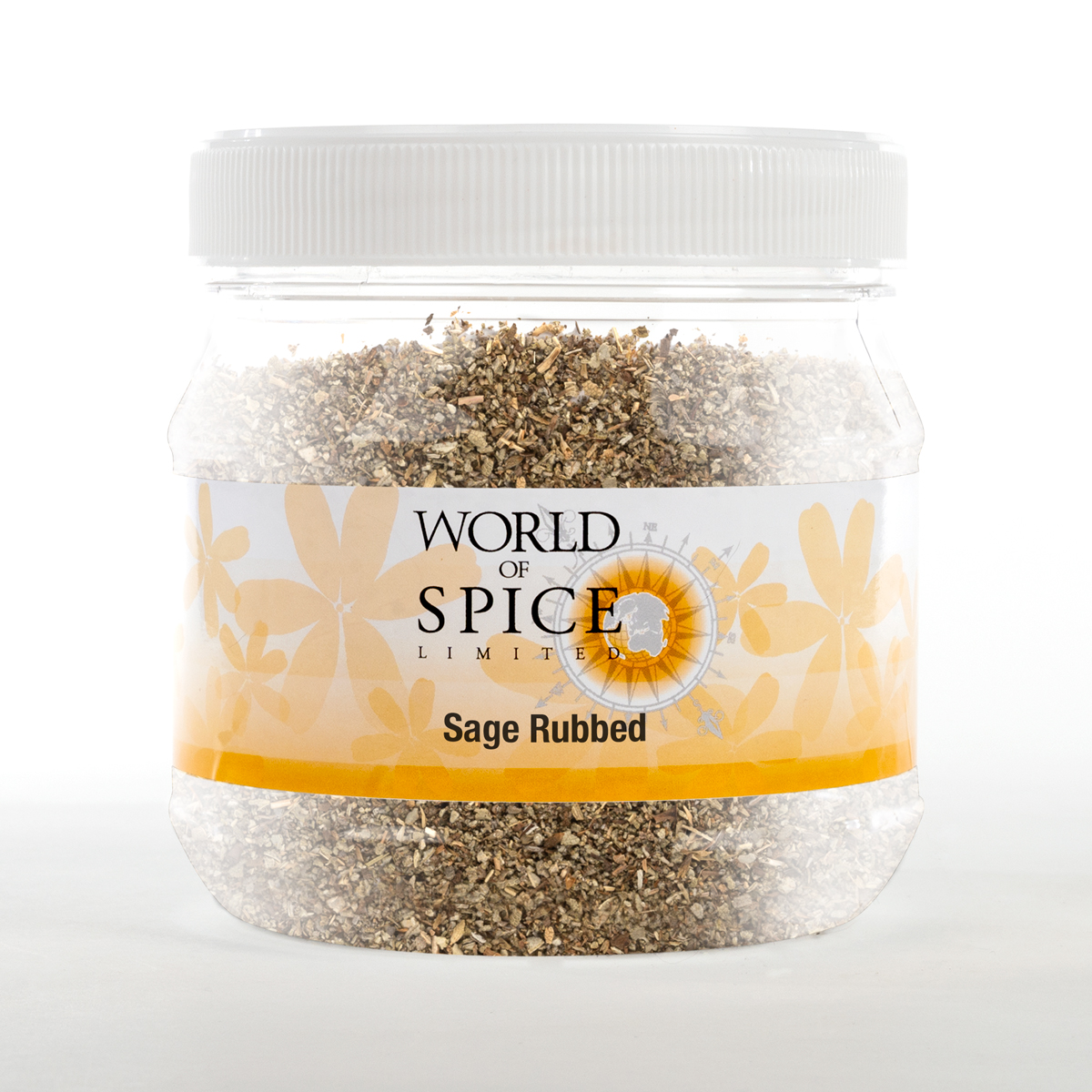 Here at World of Spice, we are seasoning experts with over 100 years of combined experience. In this week's blog, we thought we'd take a closer look at the different spices and herbs native to Europe, where you'd typically find them and what you should be including in your global cuisine to give your food the edge this Spring!
 The Background
 Although there are many herbs and spices that grow across the globe, only a small percentage originate from Europe. Although Europeans started by growing all of their own herbs and spices, the more exotic ones such as black pepper, ginger, cinnamon and turmeric would not grow because the European climate was generally too cold in the winter.
Initially, it was actually the Romans who brought many of their Mediterranean spices to the countries north of the Alps. Some of them found the climate acceptable and were easy to cultivate; some even spread over the new habitat and became part of the local flora! These herbs and spices are believed to be of European origin.
How European Herbs and Spices Can Enhance Your Food
With their delicious and delicate flavours, spices and herbs native to Europe can enhance any dish, providing the pairing is right. In your restaurant or kitchen, European bulk herbs and spices are an absolute must. With many restaurants offering very similar cuisines, competition is higher than it's ever been. The little details make the most difference and will help to give your food the authentic edge! People will always return to a restaurant if the quality of the food is high; herbs and spices are an easy gateway into unforgettable food.
Dried spices and herbs native to Europe are actually a lot more potent than fresh. Both will enhance your cuisine through colour and aroma but the difference in flavour is always significant. Whether you buy spices online, or from the supermarket, good quality dried produce will always have a stronger and deeper flavour than fresh.
European Wholesale Herbs are Cost-Effective
Wholesale spices and herbs native to Europe will always be more cost-effective then buying fresh in store, especially when cooking for a lot of people. The guaranteed, full flavour of dried produce means you'll use less stock, because you won't need to use as much to season your dishes. To buy spices online from wholesale actually means you're saving a lot of money long term. Buying exactly what you need prevents those extra, wasteful costs that can set a business back. 
Purchasing dried herbs, spices and seasonings in bulk for trade is always cheaper than buying fresh elsewhere. There will be occasions where you do need fresh herbs for specific seasoning or garnishing in an authentic dish, but with a longer shelf life and better flavour, dried is the way forward.
With fresh produce, there isn't much shelf life, so you've got to use what you have quickly, and then order more. With dried, it's all processed and packaged for longevity and freshness. The flavour of dried produce will last because they don't go bad or 'off'. However, if they are opened and kept for a long time without use, naturally, the herbs and spices will lose potency.
The Favourite Spices and Herbs Native to Europe
Here are some of the tastiest herbs and spices native to Europe:
Basil: Known as the Italian herb, Basil is traditionally grown in the Ligurian provinces of Genoa, Savona and Imperia. It is a fundamental ingredient in tomato sauces, pasta dishes and a staple in a good Margherita pizza. Its aromatic nature means it can freshen up any savoury dish.
Parsley: Commonly paired with garlic because of its refreshing nature, Parsley is often used in traditional European cooking. Parsley is fresh and fragrant (a cousin of coriander) and can add an elegant touch to many authentic cuisines.
Fennel: Native to southern Europe, Fennel is commonly used in Italian dishes and Indian desserts! Fennel offers a gentle, aromatic anise flavouring. It's naturally bittersweet, but more on the sweeter side.
Sage: With European roots, Sage is used frequently in northern Italy and can help bring authenticity to your Italian dishes. Often used in combination with Rosemary, Sage is used in large quantities to flavour meats, pizza and fresh antipasto plates.
Oregano: One of our favourite herbs native to Europe is Oregano. For a fresh and fragrant kick in your European cuisine, it is one of the most flavourful herbs used in cooking. Perfect for that aromatic boost!
Thyme: Thyme is native to Europe and adds a fragrant element without overpowering. Earthy, yet floral, this classic herb goes well with English cuisine and really makes the world of difference to meat-based dishes.
Dill: Hailing from south-eastern Europe, Dill has a deliciously fresh, citrus-like taste, with a slightly grassy undertone. Its subtle sweetness means it works particularly well with garlic and can also be used as a substitute for parsley. 
Rosemary: Our final favourite herb is Rosemary. A standard herb in the European books, it grows in abundance in Italy! It's known for its peppery, woody flavour. Used often to season breads, vegetables and meats, it brings a light and fragrant quality to any dish it touches.
Get in Touch
At World of Spice, we understand the importance of traditional tasting cuisine. Using herbs native to Europe are the key to that authenticity. Our service is cost-effective and fully reliable; we go above and beyond for each of our customers to ensure that you get the produce you need for business this Spring.
From bespoke blends to a choice of packaging, complete with custom private labelling, our comprehensive service can help you achieve your culinary goals. For more information about our services for trade and retail and what we can offer you, please contact us at orders@worldofspice.co.uk, or feel free to call our team on 01277 633303. We look forward to hearing from you.
---