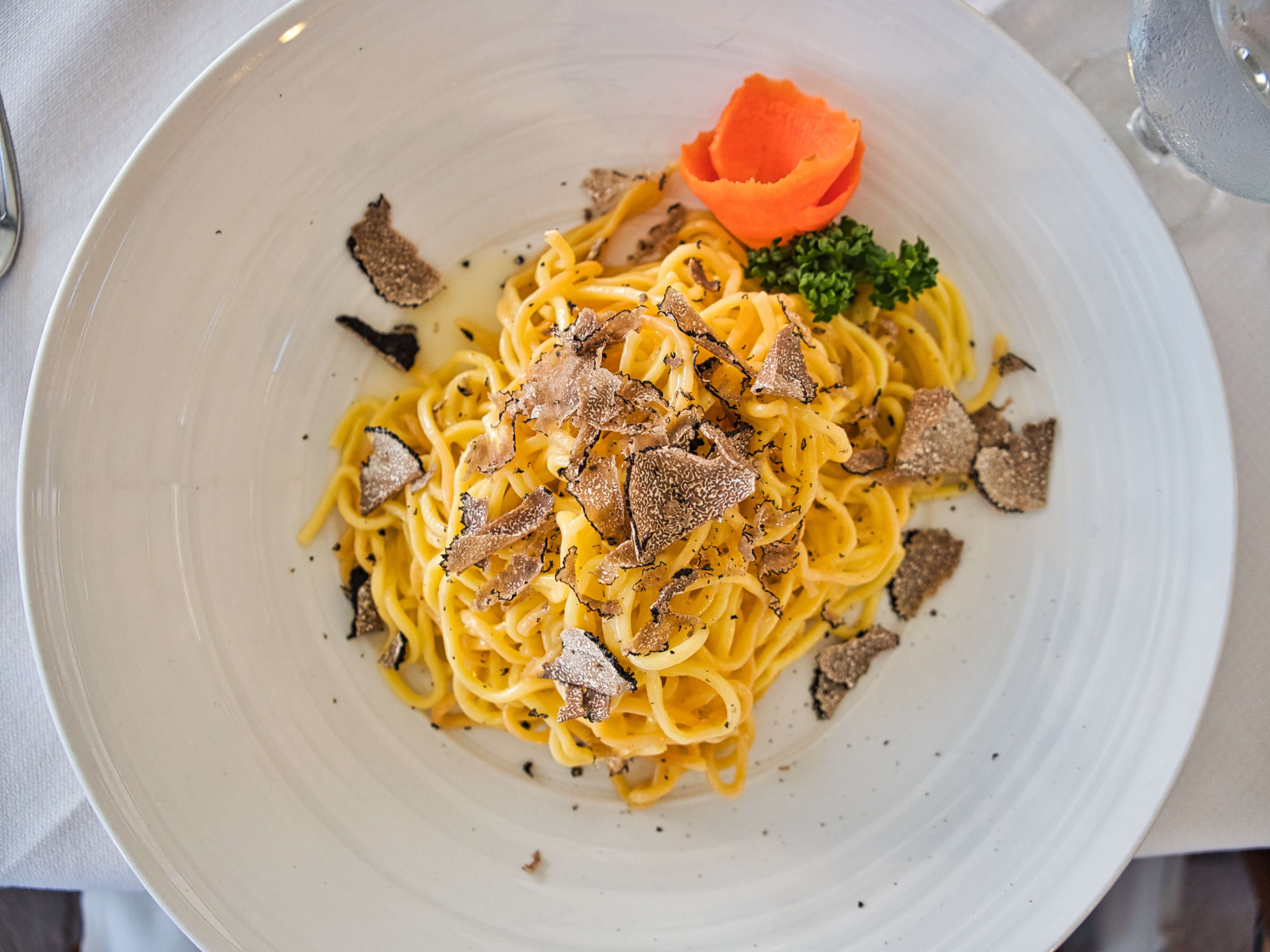 Did you know that 2nd May marks national truffle day? In our spice wholesalers' opinion, truffles are like a little slice of heaven in food! They can elevate a dish with a distinct flavour that is delicious, strong, yet delicate all in one! If you've not tried them, you certainly don't want to miss out!
In light of this national day, we're focusing this week's edition on all thing's truffle!
What are Truffles?
Delicious and fragrant, truffles are extremely sort after and often considered a luxury produce. Hailed as the 'diamond of the kitchen', they are used predominantly in Italian and French cuisine. Savoury truffles grow underground and are the fruits of subterranean ascomycete fungus, one of the many species of the genus Tuber, or Tuberaceae.
Truffles are also known for their price tag! The reason behind the higher costs is because of the rarity of the produce. Truffles are seasonal, take many years to cultivate and have a short shelf life. They also depend on animals to spread the spores for longevity. They're extremely difficult to grow, to harvest, and they need a specific climate to grow. They require lots of oak trees for optimal growth, this is why they're often found in woodland.
Is Truffle a Mushroom?
Yes! Truffles are a type underground mushroom and part of the fungi family. These edible spores are different from the traditional mushroom because a common mushroom grows above ground; a truffle grows below ground. Truffles are a lot smaller than standard mushrooms and can only be found through digging. They're usually found near healthy tree roots, notably oak.
Different Types of Truffles 
Although there are many different strains of truffle, there are 3 core types.
White Truffle: The most expensive of the truffle family, their flavour is the most pungent of the bunch. Their flavour almost has a garlicky element. They're cream in colour, with a musky aroma.
Black Truffle: Black truffles aren't as strong in flavour as white truffles and have a more rigid surface. Black truffle flavour is depthy and nutty and typically blends better into sauces. They can be grated on the top of dishes better because of their texturised surface.
Burgundy Truffle: Burgundy truffles have a lighter taste and aroma. They're more earthy and taste more mushroom-like than white or black truffles. These pair wonderfully with potato dishes.
Regardless of the type of truffle, our spice wholesalers can tell you that the fresher the produce, the stronger the flavour! 
Where to Find Truffles?
Truffles are grown and can be found in a few locations around the world. Most commonly, they're grown in Italy, France, Spain and England. More recently, farms with suitable terrain in the USA are now working to cultivate them, to cater for the worldwide demand.
How To Use Truffle in Cooking
Our spice wholesalers like to use truffles in a multitude of ways when it comes to cooking authentic cuisine. Truffles are best served raw and despite their prestigious reputation, cooking with them is simple!
Shavings: In our opinion the best way to use truffles is as a topping. Grating or slicing on the top of a hot dish works a treat! You can stir through for extra flavour.
Baked: Although best served raw, truffle can be served warm, when lightly baked through in a dish. Fresh truffles are heat sensitive though, so it's important that they aren't cooked for long on a high temperature. When heated, the aroma intensifies, however high heat will minimise the true flavour of truffles. It's best to cook through on a low heat, or to add at the end and stir through a hot dish.
Oils: Truffle oil is delicious and if you've got truffles to hand, you can quite easily make this. In our spice wholesalers experience, a little goes a long way! All you have to do is heat olive oil in a pot, once mostly cooled, add the shavings of half a truffle into the oil, stir through and put in an airtight bottle. Shake well to distribute the flavour and you're good to go!
What Dishes Can I Add Truffle To?
There are many dishes that can be enhanced by adding truffle! Some of our favourites include:
Egg dishes – scrambled egg, omelette and souffle.
Chicken – stuffing in a whole chicken, or seasoning breasts.
Potato – truffle mash fries and seasoned dauphinoise are not to missed!
Condiments – add truffle to butter or mayo for the ultimate flavour accessory.
Pasta – the perfect pairing. Stir into creamy pasta sauces. Truffle mac and cheese is a firm favourite.
So, truffles work a treat in many food groups! Remember, truffles have a very strong flavour, so add a little to your dish, taste, and then add more if needed. As we always say, you can always add more, but you can't take away when it comes to seasoning!
 Get in Touch
At World of Spice wholesalers, our produce is known internationally for its delicious and strong flavour. We always deliver the highest quality products, working with some of the finest chefs to help them create impeccable, authentic cuisine. If you're looking to buy bulk herbs or spices, we can arrange fast and convenient delivery to meet your business's needs.
From bespoke blends to a choice of packaging, complete with custom labelling, our comprehensive service can help you achieve your culinary goals. For more information about our services and what we can offer you, please contact us at orders@worldofspice.co.uk, or feel free to call our team on 01277 633303. We look forward to hearing from you.
---