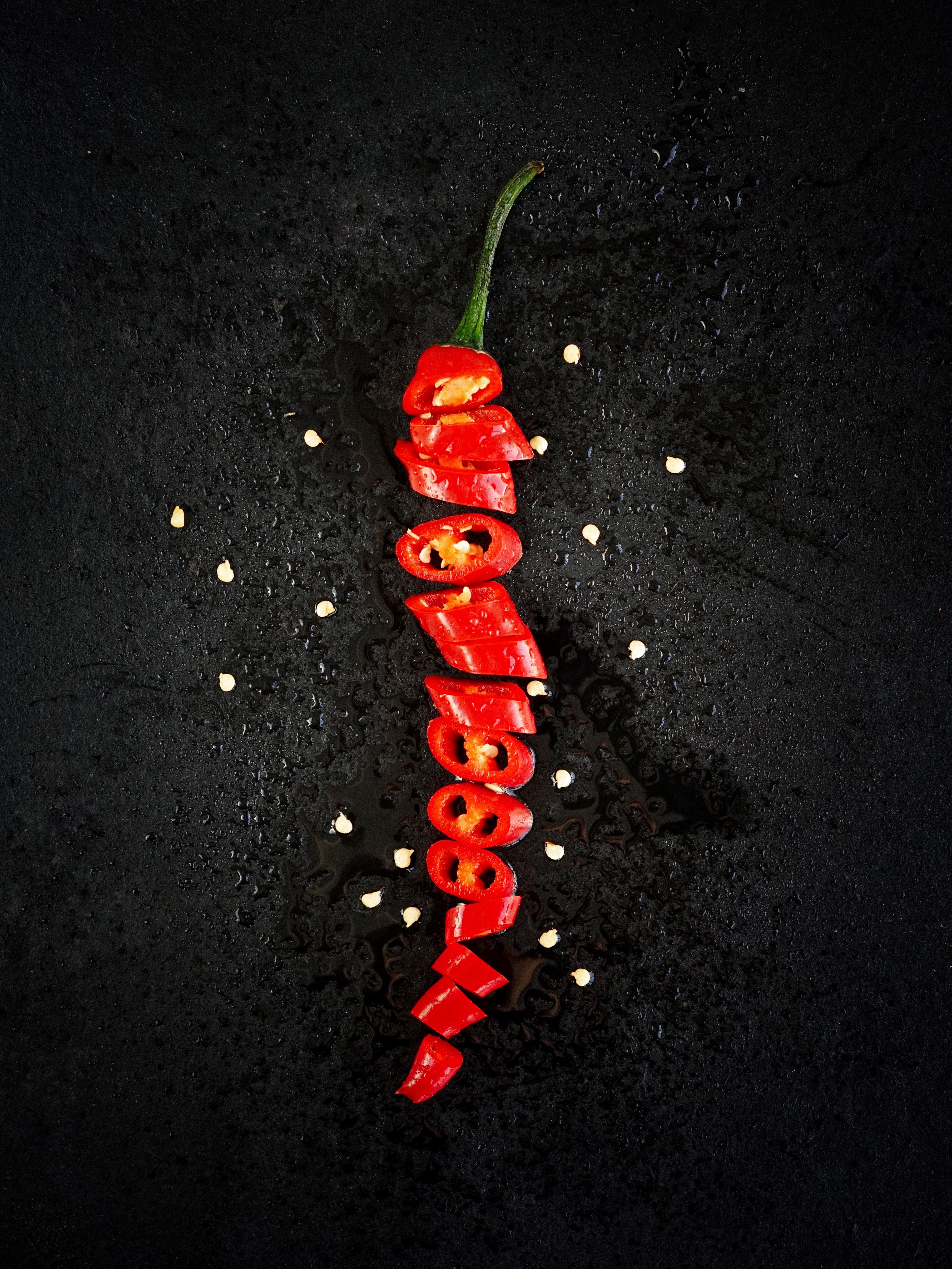 Are you a fan of heat in cooking? So are the team at our online spice shop London! It's always handy to know just how hot the peppers you're using are! It could be the make or break of a dish. Luckily our spice experts are on hand to help!
In this week's blog, we detail the Scoville Scale and how you can use it to ensure you're creating authentic, spicy and tasty cuisine for your guests.
What is the Scoville Scale?
The Scoville Scale measures the heat, or spiciness of different types of pepper and can also measure other plants which produce spicy hot chemicals. The scale is named after its creator, American pharmacist, Wilbur Scoville. Founded in 1912, the scale was developed whilst trying to find a suitable pepper to use in a heat-producing ointment. Before then, there was no widely used method for measuring the heat of a pepper!
The scale is used to measure the amount of capsaicin in peppers. Capsaicin is the chemical compound found in peppers that gives them their level of heat. If you've ever wondered why your mouth burns, your body sweats and even your ears ache after eating a chilli, it's because of the capsaicin!
Where is Capsaicin Found?
Our spice shop London can reveal that most capsaicin is found in the ribs and seeds of a pepper. Contrary to what is commonly believed, the level of capsaicin found in chilli seeds is relatively low. The main source of capsaicin is found in the capsaicin glands, or ribs, positioned between placenta (the heart of the chilli) and the seeds. The hottest chillies have considerably more placenta and gland strands when compared to peppers that are lower in spice. 
What is the Scoville Scale Measured In?
Scoville Heat Units (SHU) measure the heat in pepper varieties. SHU are a measurement of the number of times capsaicin needs to be diluted by sugar-water. The number of Scoville Heat Units in a chilli, or hot sauce indicates the amount of capsaicin present. Naturally, the higher the Scoville rating, the hotter the pepper!
How is the heat of a pepper determined? Usually, the grower will extract capsaicin oil from a dried pepper, this is then mixed with a sugar-water solution. Human taste-tasters wouldn't be able to handle the heat of this concentrated pepper oil. This is then assigned to a SHU, taking the dilution into account.
Is the Scoville Scale Subjective?
Yes, it is. Every human palate is different, so how we experience the heat of each pepper is unique to the individual. High-performance liquid chromatography can determine the exact concentration of capsaicin, but how each person takes the heat depends on personal taste. SHU can also change in certain pepper batches and this depends on growing conditions, i.e. humidity, soil, maturity and seed lineage, to name a few.
What is the Hottest Chilli?
There are many different types of Chilli rated on the Scoville Scale. However, our the hottest chilli as of present is the Carolina Reaper. Hailing from South Carolina, this chilli is cultivated purely for its heat, with an average SHU of 1,641,000. Some Carolina Reapers can peak at 2.2 million SHU! To give you an idea, it's over 200 times hotter than a standard jalapeno!
Carolina Reapers have some distinctive features, notably, they're bright red, with a 'scorpion tail' end – how apt! They're small, usually no more than 2 inches wide and 3 inches long, but don't let that fool you! Their skin is known to have gnarly bumps over the surface too.
Carolina Reaper has many culinary uses. Some of the favourites at our spice shop London include:
Chutneys and jams
Dry rubs for meat
Spicing up any pre-made seasoning
Reaper hot sauce
Fresh garnish (just a little!)
Frozen garnish
Dehydrated for flakes and powders
Scoville Scale Favourites
In order of hottest to mildest, here are some of the well-known peppers on the Scoville Scale:
Carolina Reaper Pepper: 2.2 million SHU
Naga Viper Pepper:  1.3 million SHU
Ghost Pepper: 1 million SHU
Red Savina Pepper: 500,000 SHU
Scotch Bonnet/Habanero Pepper: 100,000–350,000 SHU
Cayenne Pepper: 30,000 – 50,000 SHU
Serrano Pepper: 6,000–23,000 SHU
Chipotle Pepper: 5,000–10,000 SHU
Jalapeño Pepper: 2,500–5,000 SHU
Bell Pepper: 0 SHU 
Get in Touch
At World of Spice, our produce is known internationally for its potent and delicious flavour. We always deliver the highest quality products, to aid authentic international cuisine. If you're looking to buy spices online, our spice shop London can arrange fast and convenient delivery to meet your business or consumer needs.
From bespoke blends to a choice of packaging, complete with custom labelling, our comprehensive service can help you achieve your culinary goals. For more information about our services and what we can offer you, please contact us at orders@worldofspice.co.uk, or feel free to call our team on 01277 633303. We look forward to hearing from you.
---