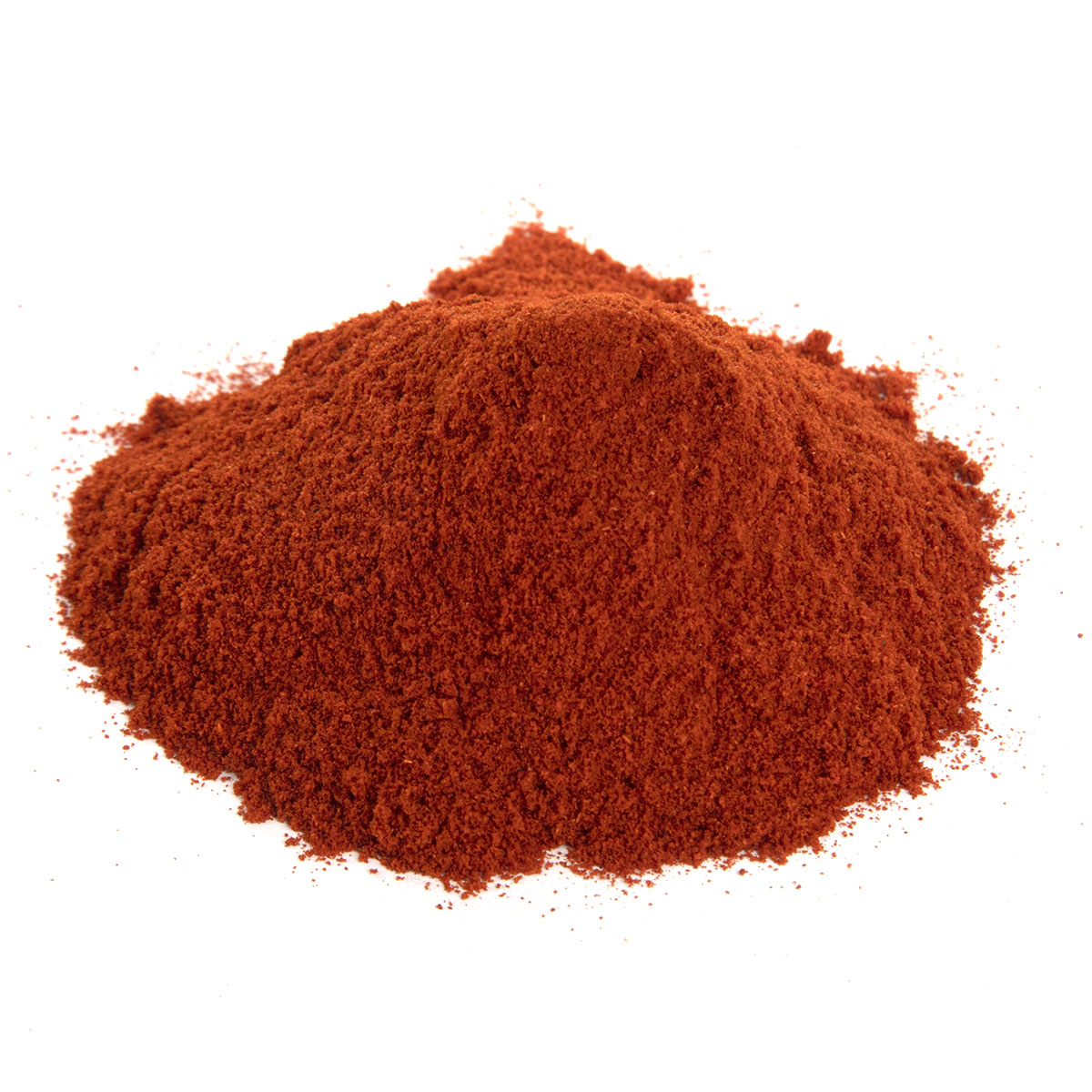 Spanish food is known for its rich and delicious taste. However, the ingredient list for Spanish dishes isn't as adventurous as you might think! You'll be able to find the majority of your ingredients at your local shop – you just need to ensure you have plenty if Spanish herbs and spices to hand. Although the shopping list is simple, the flavours you will experience are anything but basic. In this week's blog, we thought we'd cover the Spanish seasonings you simply must have to hand as the summer approaches!
Spanish Cuisine
Spanish cuisine is known for its colourful appearance, and rich fragrant flavours. From paella and tapas to sweet churros, these traditional Spanish foods are known and loved all over the world! The secret ingredients in these dishes are of course, Spanish herbs and spices. Olive oil is also widely considered a key element of a good Spanish dish! Naturally, a glass of Spanish vino certainly helps this cuisine go down even more of a treat!
The Key Ingredients
If you're looking to create the perfect Spanish dish, then have these classic herbs, spices and seasonings at the ready.
Sal (Salt)
Salt is an absolute essential in Spanish cuisine and is a condiment used liberally in cooking. Did you know that it isn't just used to add flavour to a meal! In Spanish cooking especially, it is used to preserve food for a longer amount of time and is popular with cured meats and fish. Salt and lard are the key ingredients when curing pork to give Spanish ham that delicious flavour enjoyed across the world. Spain is home to salt mines, where the best sea salt in Europe is produced.
Pimentón (Paprika)
Paprika is used in many different Spanish plates. Red, smoky and spicy, paprika is what makes Chorizo red and gives Bravas sauce its heat! Paprika, olive oil, salt and garlic, have been hailed as Spain's essential flavourings since the 15th century! However, there are many different types of paprika used in Spain.
The most well-known regions to produce Spanish paprika are:
Pimentón de la Vera - La Vera is a county in Extremadura. The area is the most well-known region for Spanish paprika and all paprika from this area is dried and smoked. There are three different categories from La Vera, made with a blend of five different peppers of varying heats. Pimentón dulce (sweet smoked paprika), Pimentón agridulce (semi-sweet smoked paprika) and Pimentón picante (hot smoked paprika).
Pimentón de Murcia - This is a sweet paprika made with the Bola pepper. The peppers are sun dried and are not smoked, giving it its distinctive taste.
Pimentón Tap de Cortí - Made from the local Tap de Cortí peppers, this type of paprika is only produced in Mallorca.
Azafrán (Saffron)
Saffron is one of the most recognised and popular Spanish herbs and spices in the world. In fact, 75% of the world's saffron production is in Spain! It is a key ingredient in paella, giving the rice its characteristic yellow colour and that extra kick of flavour.
However, it is known for its expensive price and many people use other types of colorants such as ñora, in the dish to save on costs. In Spain, Saffron is nicknamed 'oro rojo', or red gold. If you do purchase real Spanish saffron, make sure the threads are bright red and not orange or almost yellow, If it's a 'good deal', it's probably not worth buying because it could be one of the many replicas that are on the market.
To get the most out of this Spanish spice, soak in your cooking liquid for about 30 minutes, and then pour into your dish. Many make the mistake of adding a few threads into a the mix, but saffron needs time to infuse its flavour into a liquid.
Ajo (Garlic)
Garlic is one of the most popular seasonings in Spain, giving tapas like food its distinctive and fragrant flavour. Much like salt, it's used for just about everything. From, soups, salads, sauces, meats, fish and vegetables, it would be hard to find a dish that doesn´t utilise it wherever you go in the country.
Perejil (Parsley)
Spanish parsley and grilled fish are a staple in Spanish cuisine. Often paired with olive oil and garlic, parsley in this mix is drizzled over fish, vegetables and salad to give traditional Spanish cuisine a fresh and fragrant flavour.
Romero (Rosemary)
Refreshing and fragrant, Rosemary is often paired with Laurel, also known as bay leaves, to add flavour to rice, soups and stews. It's a very popular garnish on Spanish bread too!
Guindilla (Cayenne Pepper)
Contrary to popular belief, Spanish food isn't known for its spice! A lot of Spanish cuisine is mild. However, Guindilla, a dried red cayenne chili used in Spanish cooking is an exception! They're commonly used to add a kick to fish, meat and vegetables and are often mixed with olive oil and garlic with olives as a popular starter. Cayenne pepper is commonly used in the popular seafood dish, Gambas al Ajillo – sizzling garlic shrimp.
Canela (Cinnamon)
Cinnamon is often used to provide Spanish desserts with their spiced sweetness. Cinnamon or Canela, is an essential spice for pastries and sweets like Torrijas, Leche Frita, Natillas, Arroz con Leche and of course, Churros!
Get in Touch
At World of Spice, we understand the importance of authentic and traditional tasting cuisine, whether it's savoury or sweet! As leading Spanish herbs and spices suppliers, our products are known for their purity and potency, full of delicious flavour to give your food the edge. Our service is cost-effective and reliable; we go above and beyond for each of our customers to ensure that you get the produce you need for business.
From bespoke blends to a choice of packaging, complete with custom labelling, our comprehensive service can help you achieve your culinary goals. For more information about our services and what we can offer you, please contact us at orders@worldofspice.co.uk, or feel free to call our team on 01277 633303. We look forward to hearing from you.
---