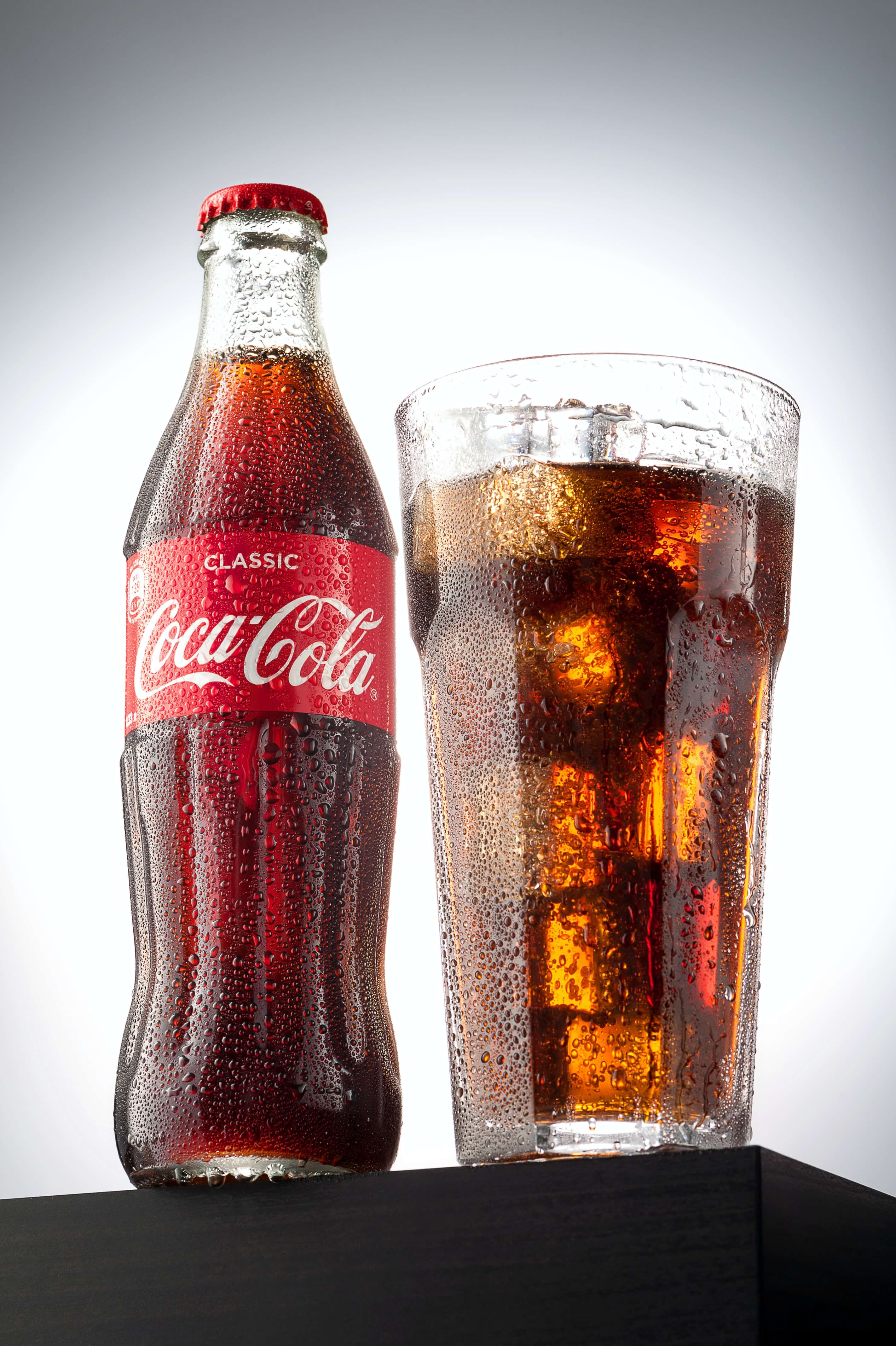 If you're looking for seasoning in bulk, Coca Cola is a great option to have in your cupboards. Now, you may be thinking, no way can Coke be used in cooking! But, let us tell you, it certainly can! Coca Cola is great to use in bulk cooking, or to create a bespoke dish for a guest menu appearance. With national Coke day upcoming on 8th May, we discuss how to utilise this popular fizzy treat to create delicious cuisine!
Some Carbonated History
Coca Cola was founded on May 8th, 1886 in Atlanta, Georgia by Dr. John Stith Pemberton. Pemberton, the local pharmacist produced the syrup for the now much-loved drink and paired it with carbonated water. This was sold for five cents a glass as a soda fountain drink!
The name Coca Cola was originally thought up my Dr Pemberton's partner and bookkeeper, Frank M. Robinson. He thought the two C's would sound great when it came to marketing and advertising – well, he was right! During the first year of production, sales averaged a modest nine drinks per day.
Prior to his death in 1888, Pemberton sold his interest in Coca Cola to Asa G. Candler, a knowledgeable and esteemed local businessman, with all the right contacts. Mr. Candler proceeded to buy additional rights and acquire complete control. Candler founded the Coca Cola Company in 1892 and developed it as a major company. 
Is Coke Fizzy When You Cook It?
This is the main concern that puts people off using Coke for cooking. However, Coca Cola loses its fizz when you heated. Simmering, boiling or cooking Coke means that excess water and fizzy soda evaporate during the process. This leaves behind a sweet and thick syrup that tastes delicious. It's perfect for seasoning in bulk and can be used as a glaze and basting over meat and vegetables to name
Things You Can Use It For
You can use Coke as the following in cooking:
Glaze
Marinade
Liquid rub
Braising Liquid
Sauce
Baking Ingredient
As you can see, the uses for Coca Cola are vast and can be used across a selection of different foods.
Our Favourite Recipes
Coca Cola Ham: As Nigella says, this recipe just really works! You may be sceptical, but trust us, it's the best ham recipe you'll try! Remember to use the leftovers for sandwiches, ham hock salad, or even as a snack! You'll need a full 2 litres of coke for this ham recipe! It's simple, with minimum effort but maximum taste.
Chicken Wings with a Twist: If you're a lover of chicken wings, this recipe is for you! Cooking these in large batches makes for the perfect starter! Coca Cola chicken wings are deliciously tangy, mixing Coke with herbs and spices like ginger, black pepper, salt and garlic. With seasoning in bulk, it's a winning combination in our eyes!
Caramelised Onions: Adding depth and delicious, frying your onions in a drizzle of Coke adds a sweet and caramelised flavour that is simply essential!
Coca Cola Cake: If you're a fan of The Great British Bake off, then you'll love winner John Whaite's indulgent chocolate cake, with one secret ingredient! This cake is beautifully moist and uses moreish and decadent ingredients. The addition of Coca Cola only makes the flavours richer!
Top Tips When Cooking with Coca Cola:
Be liberal with your Coke: Excess will burn off, so don't be afraid to go for it when dousing your pork shoulder! This fizzy drink's acidity level is high, so it also acts as a fantastic meat tenderiser. Most effective meat marinades include some type of citrus or vinegar acid, to break down some of the proteins in the meat. So, Coke does the same. We would suggest adding some appropriate bulk herbs and spices to mix to further enhance the flavour.
6 is the magic number: When using Coca-Cola as a marinade, don't leave the meat to soak for too long. Due to the level of acidity, you don't want to over-tenderise and kill the nature of the cut of meat. We'd recommend marinading for 6 hours as standard, although this does depend the size of the meat. If it's significantly larger, 8+ hours is appropriate.
Sweet on Sweet: Coca Cola in baking can be a match made in heaven! However, we would strongly suggest only using in recipes that include fats and binding agents like butter and eggs, or your recipe could become a little sloppy! Carbonation leavens things like cake and brownies, but only with all the traditional ingredients.
Get in Touch
At World of Spice, we understand the importance of authentic and traditional tasting cuisine. As a leading supplier of seasoning in bulk, our products are known for their purity and potency, full of delicious flavour, seasonings and spices to give your food the edge. Our service is cost-effective and reliable; we go above and beyond for each of our customers to ensure that you get the produce you need for business.
From bespoke blends to a choice of packaging, complete with custom labelling, our comprehensive service can help you achieve your culinary goals. For more information about our services for both trade and retail, please contact us at orders@worldofspice.co.uk, or feel free to call our team on 01277 633303. We look forward to hearing from you.
---