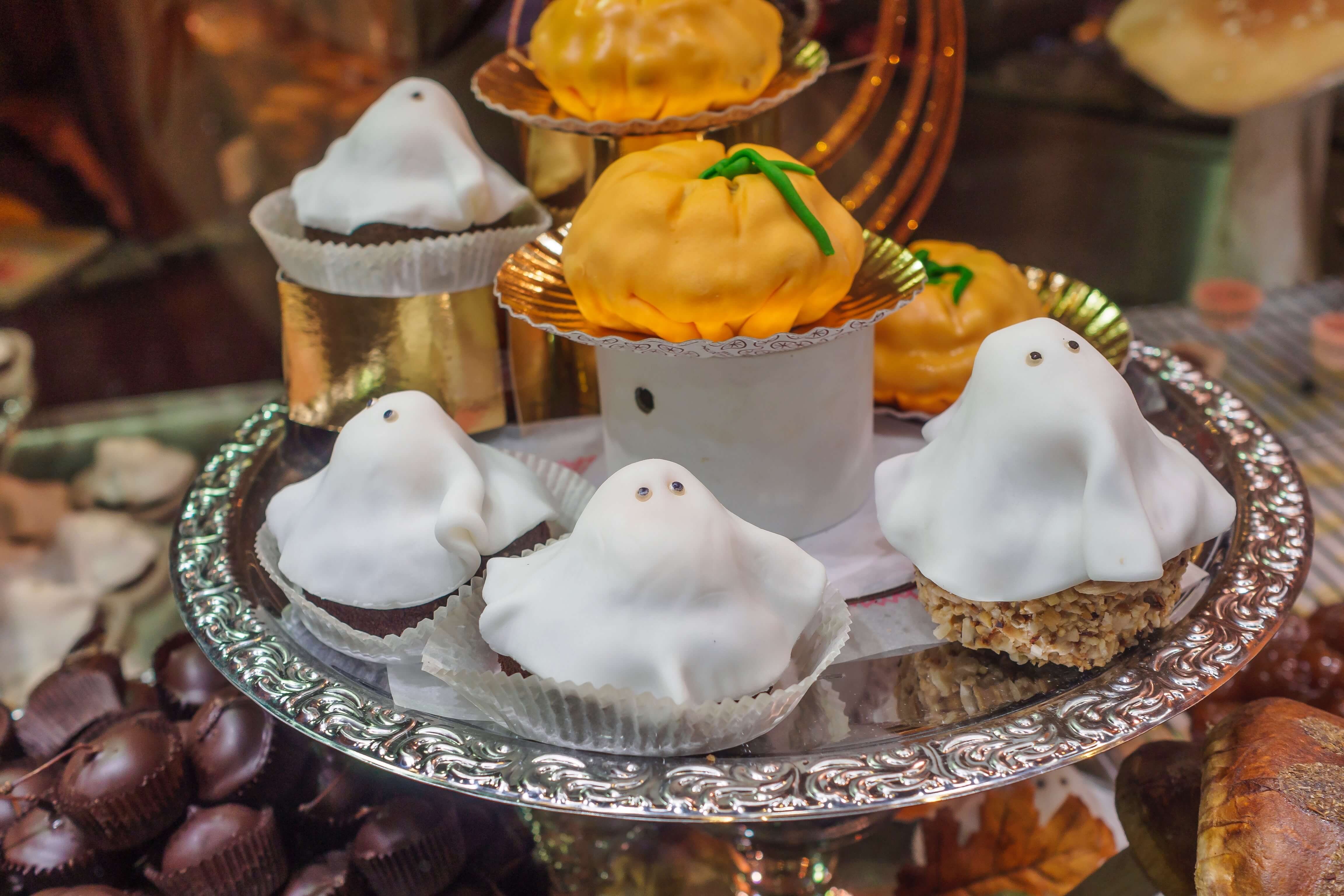 Spooky season is officially upon us! If you're looking to create the perfect Halloween menu then look no further. Here at World of Spice, our seasoning in bulk can help enhance seasonal produce, themes and flavours effortlessly. Be experimental, be brave and give your customers pumpkin to talk about this hallows eve!
Trick or Treat
It's not a trick! Seasoning in bulk can literally transform your dishes into a delicious treat this October. It's important that you have the produce available to create your new menu and customers will expect inventive flavours around this time of year.
That being said, it's important that you are as cost-effective as possible; your Halloween menu will bring in revenue but only for a short amount of time. However, it's a great occasion to take advantage of within the hospitality industry.
Buying herbs and spices in bulk is a cost-effective way to ensure that you're not left with to many autumnal flavours when you don't need them. At World of Spice, you can set up timely orders and add/take away exactly what you need for around this time of year. The flavours of our dried produce are potent and strong, so you only have to order a little to make the most of the season!
Things to Consider in all the Hocus Pocus
A Set Menu – Given that Halloween revenue peaks for 2 weeks, a set menu could be more cost efficient for you. Plan a few different options and tailor the selection to be a novelty that potential customers simply must get their claws - we mean hands - on! A set menu means you will be recreating similar dishes on repeat and this can certainly fair smaller business well when it comes to pleasing the customer base, whilst keeping costs low.
Autumnal Produce – Seasonally available produce ensures your food always has the edge. A reputation for good quality and inventive dishes will fare you well and differentiate your business from your competitors. Just be mindful of stock availability around this time of year and use this to create your menu. Herbs and spices are really the key to creating autumnal, Halloween inspired flavours. Make sure you continue to keep your restaurant up to date with the changing produce.
Herbs and Spices for Hallows Eve
If you're looking to create the perfect autumnal Halloween cuisine at your restaurant, seasoning in bulk is fundamental. Here are our favourite eerie essentials to help you make the most of this month!
Sage – Sage has a strong and fresh flavour. It can easily spruce up any stew or roast meat this Halloween. From a spiritual angle, this herb is also associated with many attributes such as wisdom, protection and purification! It's been said that carrying a sage leaf in your pocket attracts wealth and positivity… Some may say it's witchcraft!
Chilli – This one gives you the perfect excuse to fuse sweet and savoury this hallows eve! Chilli is often hailed as a dark horse in the world of desserts. It brings out the rich chocolatey flavour of real cacao like nothing else. Additionally, chili can be used to bring the heat to your main courses!
Cardamom – Green cardamom is the best choice for devilish desserts. With its strong, sweet flavour and an undertone of fresh lemon and mint, it can also liven up hot drinks, and even stews!
Cinnamon (ground and sticks) – Versatile and sweet, it's one of the spices most associated with Autumn. Always have a pot of this in the spice cupboard because it's an essential around October.
Cloves – The warming, sweet, yet slightly bitter taste compliments many autumn and winter delicacies. Slightly sharper than cinnamon, a little goes a long way!
Cumin – Warm, earthy and slightly peppery, cumin is a one of those spices for catering that can transform a dish with just a sprinkle. Its aromatic qualities can boost the depth of a flavour.
Ginger – Fresh, with a subtle heat, ginger is a firm favourite around this time of year. You can add to a wide array of sweet and savoury dishes. This one can either add spiciness or an element of fresh fruitiness to your cooking, depending on the dish you're creating.
Nutmeg – A warm, aromatic spice with hints of clove. From savoury stews, to sweetening an apple crumble, nutmeg creates the perfect autumnal flavour with ease.
Star Anise – A little star anise in your toffee apple mix will absolutely transform it – trust us. The warm aniseed flavour will add a distinct freshness to your freakish creations! This works especially well in desserts, or Asian-influenced cuisine.
Allspice – Earthy and spicy, allspice is made from a dried, unripe berry, pimento dioica. Although a sweeter spice, it carries a spicy, wood-like undertone. Allspice has a strong aroma and tastes like a mix of cloves, nutmeg and cinnamon.
Pumpkin Spice – Perfect for Halloween is pumpkin spice. It's made simply by blending together some of the most popular seasoning in bulk and uses cinnamon, nutmeg, cloves ginger and sometimes, allspice. It's so simple to create and adds that seasonal spiced sweetness we all know and love.
Thrilling Themes
Halloween is the perfect time to get creative with your cuisine and hone into all things hallows eve. Your customer won't be able to help themselves taking to Instagram and sharing your masterpieces! Just keep in mind that although this occasion is a great opportunity for your food to get a ghoulish glow up, it's important that the taste matches the aesthetic. Be sure to taste test your concoction before making it look the part!
Alongside starters, mains and desserts, cocktails are a great way to get into the seasonal spirit. You can easily use herbs and spices as garnishes to finish off your potions and this will only enhance the desired flavour further.
Get in Touch, If You Dare…
At World of Spice, we understand the importance of authentic and traditional tasting cuisine, whether it's spicy, savoury or sweet this Halloween! As leading suppliers of herbs and spices online, our products are known for their purity and potency, full of delicious flavour to give your dishes the edge. Our service is cost-effective and reliable; we go above and beyond for each of our customers to ensure that you get the produce you need for business.
From bespoke blends to a choice of packaging, complete with custom labelling, our comprehensive service can help you achieve your culinary goals. For more information about our services and what we can offer you, please contact us at orders@worldofspice.co.uk, or feel free to call our team on 01277 633303. We look forward to hearing from you.
---