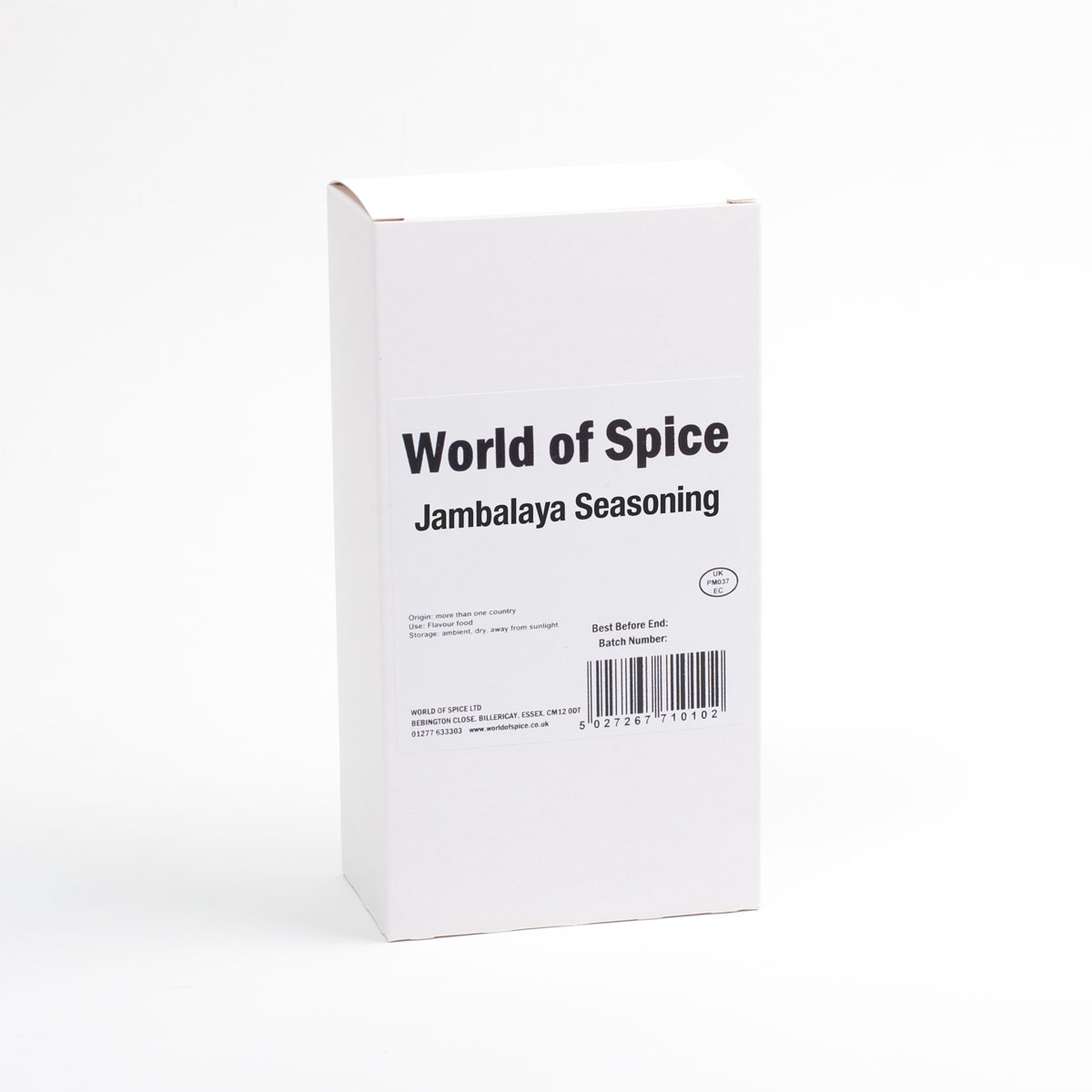 Creole cuisine is delicious and if you haven't tried it, we recommended you do! Hailing from New Orleans, its distinctive spicy flavour will bring heart and soul to your restaurant, should you add it to your menu! Creating the perfect Creole seasoning and spices is simple if have the right produce to add to the blend. Here at World of Spice, we have you covered! In this week's blog, we discuss all things Creole cuisine.
Where Does Creole Originate?
Creole is a style of cooking that originates from Louisiana, notably New Orleans. It typically blends West African, French, Spanish, Amerindian, Caribbean and Southern American influences. Like the people of New Orleans, Creole food is an infusion of the various cultures found there. Cajun food also hails from Louisiana; however, it is subtly different from Creole. Creole cuisine tends to use tomatoes and seasoning and spices like paprika, whilst Cajun does not.
What Dishes Are Considered Creole Cuisine?
Although Creole food is known for its flavour, a creole is actually a sauce, based with roux and tomato, traditionally served over rice. There are other dishes associated with Creole cuisine. From gumbo, to rice and beans and crawfish boil, here are some of our favourites that will give your menu a southern flare this summer!
Crawfish/Shrimp Étouffée: Étouffée is a smothered seafood stew served over rice. It's a staple Creole and Cajun dish that traditionally uses crawfish, but if they're not readily available, jumbo shrimp work beautifully!
Jambalaya: Jambalaya is a spicy one-pot stew. In NOLA, it's made with andouille sausage, shellfish, celery, and rice stew. The dish is related to the traditional Spanish dish, paella
Gumbo: Gumbo is a spicy seafood and meat stew with okra and plenty of seasonings and spices. It also contains Filé, a spicy seasoning made from sassafras leaves and is a common tableside condiment in Louisiana.
Boudin: This is a spicy pork sausage made with green onions and rice. Boudin balls are a variation of this and are cut, rolled, battered, deep-fried and made into bite-sized pieces of cooked, crispy sausage.
Po Boy Sandwich: Po' Boys are served warm and traditionally stuffed with hot, with plenty of hot sauce and fried seafood – including shrimp and oysters.
Hot Sauce: Maybe not so much a dish by itself, but it's an essential seasoning in Creole food. Hot sauce accompanies the majority of Creole dishes and there is plenty of variety to choose from. Tabasco sauce is from Louisiana and will go hand in hand with your new menu..
Red Beans and Rice: Common as a side dish in restaurants, red beans and rice is emblematic Creole cuisine in Louisiana. It's made with red beans, bell pepper, onion and celery. With seasonings and spices such as thyme, cayenne pepper and bay leaf infused within the mixture. Meats such as ham and sausage are frequently used within the dish too.
Creole Cooking Methods
With the multi-cultural flare and sauce-based dishes, Creole cuisine can really set your restaurant apart from the rest. Stewing and simmering with seasonings and spices are two very popular methods to use when creating the perfect Creole dish. However, there are many different cooking methods that will allow you to achieve an authentic taste.
Barbecuing - A southern tradition, but with creole seasoning and spices.
Baking - direct and indirect dry heat in a furnace or oven, faster than smokingbut slower than grilling.
Grilling - direct heat on a shallow surface, fast, lighter cooking option.
Griddling - direct dry or moist, with the use of oils and butter on a flat surface.
Braising - combining direct dry-heat charbroil grill with a pot filled with broth for direct moist heat. Faster than smoking but slower than regular grilling and baking; time starts fast, slows down, then speeds up again to finish.
Boiling - Boiling ingredients in Creole seasoned water.
Smothering - Cooking vegetables or meat on low heat with small amounts of water or stock, similar to braising.Etouffee is a popular variant made with shrimp.
Deep frying – When fat or oil covers the food completely, food is then placed on a high heat a fried until golden brown. 
How to Make Creole Seasoning?
To create that authentic Creole taste, you're going to need some potent seasoning and spices. There are specific herbs, spices and seasonings that are used in Creole cooking, so be mindful of what you're using and what the quality is like. The perfect Creole blends consists of:
Get in Touch
At World of Spice, our produce is known internationally for its delicious and strong flavour. If you're looking to create the most delicious Creole food at your restaurant, we can help you! We always deliver the highest quality products, working with some of the finest chefs to help them create impeccable, authentic cuisine. If you're looking to buy seasonings and spices online, we can arrange fast and convenient delivery to meet your business's needs.
From bespoke blends to a choice of packaging, complete with custom labelling, our comprehensive service can help you achieve your culinary goals. For more information about our services and what we can offer you, please contact us at orders@worldofspice.co.uk, or feel free to call our team on 01277 633303. We look forward to hearing from you.
---