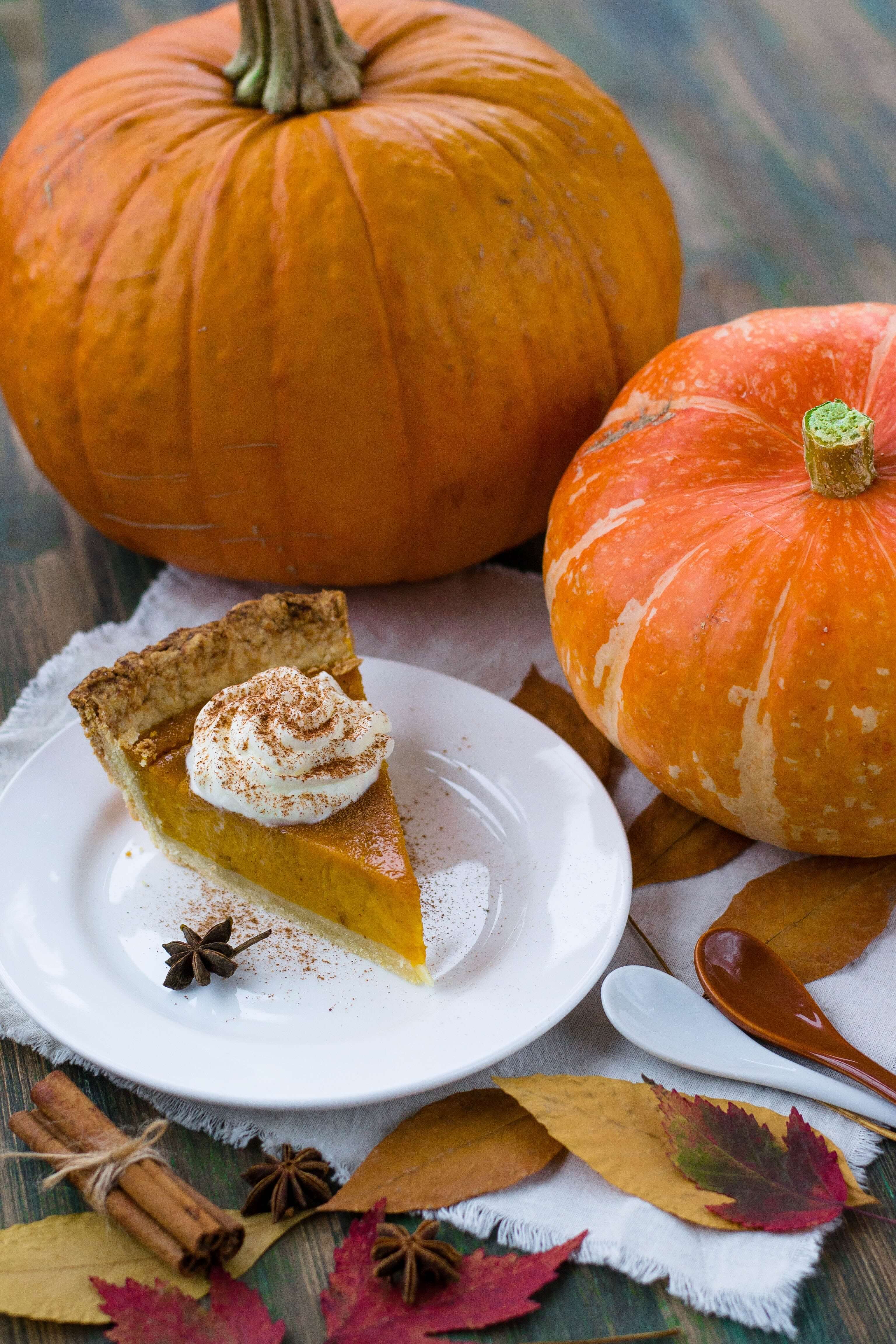 A Brief History of Pumpkin Spice
Pumpkin spice really hit the headlines with launch of the Starbucks pumpkin spice latte (PSL), way back in 2003. Following this success, pumpkin spice sales exploded, with many retailers and restaurants offering the flavour most associated with Autumn.
Believe it or not however, pumpkin spice dates back longer than 2003, starting with the Dutch East India Company. Many of the spices found in pumpkin spice are found in islands around Indonesia. Originally known as the spice islands, they became an important part of the success and spread of spice import and export all those years ago.
Access to these islands and their spices encouraged the Dutch to create their own blends, most notably, speculaaskruiden, which is similar to pumpkin spice but includes citrussy cardamom. The popularity of the flavour creations meant these herb and spice blends moved over the border.
Popular Pumpkin Pie
Pumpkin is one of the earliest domesticated crops on Earth, with indigenous peoples of North America first using them in savoury recipes. It was the people of Europe that discovered adding a lot of sugar to pumpkin would make a delicious and filling sweet pie. Cinnamon and nutmeg were added as natural sweetener, enhancing the earthy flavours of the pumpkin.
With the gourd being a popular American specialty, US brand McCormick developed a dried spice mix called 'pumpkin pie spice' in 1934. Paired with the recent pureed canned pumpkin launch, it was a winning way to make affordable and seasonal food for all the family. Pumpkins are notoriously hard to prepare, so the cans of smooth puree and shakeable pumpkin spice made pumpkin pie really easy for all to prepare.
Does Pumpkin Spice Have Pumpkin in It?
Contrary to what you may have been told, our restaurant spice suppliers can reveal that pumpkin spice doesn't actually contain any pumpkin! It is made by combining cinnamon, cloves ginger, nutmeg and allspice (sometimes mace is included too)! Pumpkin spice obtained its name because it was predominantly used to flavour pumpkin recipes.
Best Pumpkin Spice Recipes
Pumpkin spice is usually most popular with sweet dishes or drinks. Savoury uses for pumpkin aren't really that common because of the sweet and fragrant nature of the blend. Here are some of our favourite pumpkin and pumpkin spice recipes that will give your menu an autumnal flare this October!
Pumpkin Bread: A basic bread recipe with a little blended pumpkin to keep in moist, a sprinkle of pumpkin spice and a swirl of butter makes for a delicious snack. You can add chocolate chips or crystallised ginger to spruce this up further!
Coconut Pumpkin Soup: Now, we know we said that savoury dishes and pumpkin spice aren't as common as the sweet stuff, but pumpkin spice in this soup is a game changer. Simply combine pumpkin, potato, vegetable stock, coconut milk, a dash of chilli and pumpkin spice, then blend! This rich and creamy mixture is the perfect seasonal warmer, tying in flavours of Thai cuisine.
Pumpkin Spice Cookies: As expert restaurant spice suppliers, we know just what a difference pumpkin spice can make to baked goods! Melt in the mouth brown sugar cookies are simply transformed with a little autumnal spice. When it comes to cookies, you can add what you like, but our personal favourite is peanut butter pumpkin spice mix – you can thank us later!
Pumpkin Pie: A traditional American recipe, pumpkin pie is an autumnal delicacy. You can use pumpkin here but for a sweeter flavour, we recommend utilising butternut squash to make the main filling. For a creamier, morish texture, add condensed milk to the mix and of course, plenty of pumpkin spice. This mixture on a bed of shortcrust pastry is hard to beat!
PSL: If you're a coffee lover, the pumpkin spice latte should be a staple on your seasonal menu from September onwards. There are a couple of ways you can make this. Add homemade pumpkin spice syrup, or simply sprinkle some of your fresh, home-made pumpkin spice into the milk as you heat it up. The volatile oils will seep out as the liquid heats up, infusing your drink with that delicious taste! Don't forget to sprinkle some spice on top too!
Get in Touch
At World of Spice, we understand the importance of authentic and traditional tasting cuisine. Our restaurant spice suppliers are known for their purity and potency, full of delicious flavour to give your food the edge. Our service is cost-effective and reliable; we go above and beyond for each of our customers to ensure that you get the produce you need for business.
From top notch herbs and spices and bespoke blends to a choice of packaging, complete with custom labelling, our comprehensive service can help you achieve your culinary goals. For more information about our services and what we can offer you, please contact us at orders@worldofspice.co.uk, or feel free to call our team on 01277 633303. We look forward to hearing from you.
---