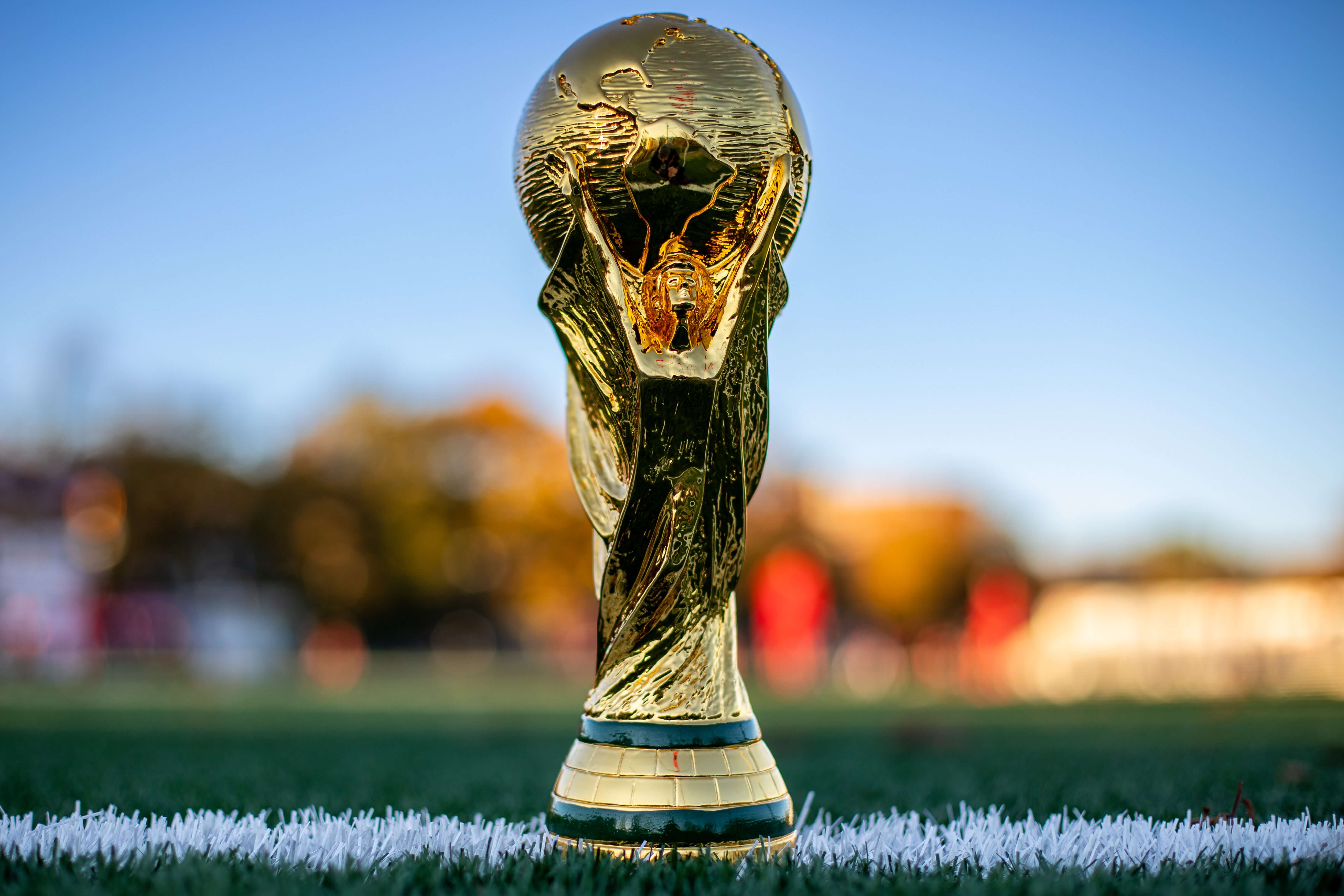 The long-awaited World Cup 2022 is here! Over the next few weeks, we'll see 32 teams compete across 64 matches in Qatar. However, this year's World Cup is like no other before it. It is the first to be held in an Arabic country Muslim country! In light of this, we're focusing this week's blog on the wonderful cuisine of Qatar and of course, the herbs and spices used to achieve authentic Arabic dishes!
Essential Spice Blends
Herbs and spices, but especially the latter, are fundamental in Qatari cuisine. It's common for cooks make their own spice blends to use in main dishes, desserts and drinks. As spices are such an important part of Arabic flavour, chefs always make sure to purchase the best-quality spices available. The most popular used are:
Other traditional spice blends include:
Bizar
Bizar is a combination of black pepper, coriander seeds, cinnamon sticks, cloves, dried ginger, whole cardamom, dried red chilli, and turmeric. Usually, the spices are first washed, and then sun-dried. They're then ground and mixed together!
Daqoos
A red chili blend that includes roasted wheat, crushed cumin seeds, roasted and crushed sesame seeds, coriander seeds, dried red chili, garlic cloves, and salt. This is one of the hotter spice blends available.
Hisso
Similar to Bizar, but not as zesty, Hisso has a warm and aromatic taste. This blend includes dried ginger, cinnamon sticks, cardamom seeds, whole black pepper, turmeric sticks, and cumin seeds.
Popular Ingredients
Aside from herbs and spices, Qatari cuisine uses other staple ingredients. It's no surprise that an abundance of seafood is on the list. The Arabian Gulf provides Qatar with a vast variety of fish and shellfish for all to enjoy!
Throughout the bustling city, catches of fresh seafood can be seen arriving in little boats during the early morning. Delicacies such as hammour, safi fish, blue swimmer crab and shark straight from the dock are enjoyed here and locals always purchase from the fish market, rather than the supermarket.
Qatar is known for its large farms in which dates, honey, herbs, fruit and vegetables are produced to impeccable quality. Additionally, meats, such as lamb, beef and even camel, are also key meal ingredients that are enjoyed throughout the country.
Truffles are found in abundance in Qatar. After the winter rain, locals often go searching for truffles, known as fagaa, from under the sand. White truffle is the most precious and can be sold on for good profit or put to use in the kitchen, of course.
The Best Dishes from Qatar
Here are some of the best loved, traditional dishes in Qatar, that are sure to give you a taste of the diverse flavour of Arabic cuisine:
Machboos
This is Qatar's national dish, although neighbouring countries have their own slight variations. This dish consists of basmati rice that is cooked in stock, before a grilled protein is added! The rice and meat are then mixed together with the Bizar spice blend! Simple and delicious!
Khubs Rgag
This thin, crisp bread has become extremely popular in Doha. To keep up with the modern twists on food, Kiri cheese spread, or Nutella are offered as toppings! Khubs rgag is a paper-thin flatbread made from flour, water and salt. The dough is kneaded and then rolled out to be cooked on a tawaah, a large flat-iron plate that is traditionally heated over coals until crisp. Although it can be eaten by itself, it is traditionally eaten as an accompaniment to other dishes.
Thareed
Hearty meals like this have long been cherished in Qatar. Thareed is a delicious stew, containing chicken or lamb stock, tomato sauce, seasonal vegetables, potatoes, carrots, onions and chickpeas. This dish takes its name from a large clay pot that was traditionally used to make this stew! 
Harees
There are many Arabic countries that have variations of this dish, but in Qatar, Harees is made with wheat that is soaked overnight and boiled. Around 6 hours before eaten, the dish is put on the hob to slow-cook.
Chicken and lamb are frequently the chosen meat here. Once the wheat and meat have slow cooked, the dish is then pummelled into a soup, seasoned with herbs and spices, including cinnamon and cumin, and served topped with ghee.
Madrouba
Fragrant and warming, Madrouba's consistency is like a creamy porridge. It's slow cooked and simmered in milk and butter for 5 hours. Mardrouba is traditionally made with rice (however, oats can be used), then flavoured with cardamom, and tender meat is added; in this case, it's usually chicken. Pulses can also be put into the mix, however they should be crushed with the back of wooden spoon and stirred in!
Balaleet
Balaleet is sweetened vermicelli cooked in butter, with cinnamon, saffron and cardamom giving it a distinct flavour. Rose water and turmeric can also be added for a dessert like quality. It is then topped with either an omelette or a fried egg and served either hot for breakfast or cold as a dessert. It can, of course, be eaten as a snack at any time of day!
Luqaimat
Best enjoyed warm, these mini doughballs are a party piece for any dessert platter! They're made from a classic dough without sugar: the sweetness comes entirely from the syrup it's coated in! The addition of cardamom and saffron are optional to give it that classic Qatari flavour. The final dish is a perfect ball that's crispy on the outside, and soft and airy on the inside. They're usually dropped in a vat of hot oil, fried and dipped in sugar syrup, honey or even a date syrup. 
Get in Touch 
If you're planning on offering a World Cup menu, how about adding some of these Qatari favourites to the mix? If you want to prepare authentic and traditional Arabic cuisine, it's important that you use potent and high-quality herbs and spices, following suit of the Arabic culture.
At World of Spice, we can help you achieve those amazing flavours through our herbs, spices and seasonings this winter. For more information about our bespoke services for trade and retail, please contact us at orders@worldofspice.co.uk, or feel free to call our team on 01277 633303. We look forward to hearing from you.
---