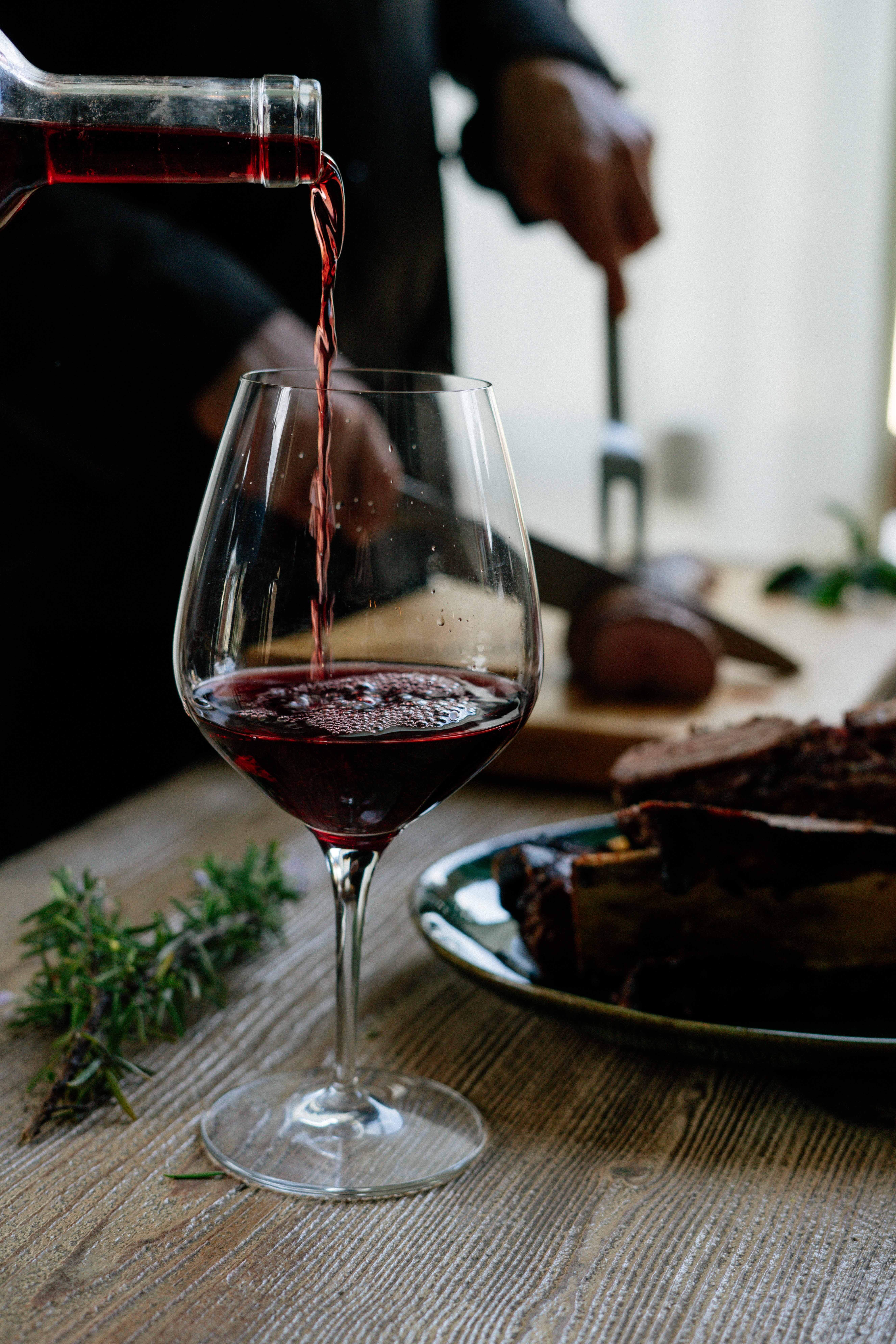 With red wine day approaching on the 28th August, we thought we'd focus this week's blog on red wine and the importance of finding the perfect pairing to compliment your dishes. Did you know it's the herbs and spices for catering in each plate that makes a wine pairing taste so good?
Here are World of Spice, we're experts in dried seasonings, herbs and spices for catering. With over 100 years of experience within the industry, we know exactly what will work when it comes to the perfect pairing in your restaurant.
Aroma Compounds
Herbs, spices and wine really aren't a world apart. In fact, they are linked by aroma compounds; many of which actually share the same ones. A great example of this is black pepper and Syrah. Both wine and spice contain the heated, yet fragrant compound called rotundone. Although different products, they complement each other in a 'congruent pairing'.
If you're making specific dishes, keep a note of the herbs and spices you've used, so that you can pair with red accordingly. A conscious pairing can elevate a dish to a whole new level.
Perfect Pairings
It can take some time to get to grips with which wholesale herbs and spices go with what dishes, so we've taken note of some pairings that go together like bread and butter to get you off to a flying start. After all your culinary efforts, you certainly don't want to open the wrong bottle of vino and ruin the meal! A couple of important points to mention:
The milder the herbs and spices in the dish are, the lighter the red you should choose to accompany.
The more potent the seasoning, the more aromatic and fragrant you can go with the wine.
When it comes to hot spices, big fruity reds are the best choice to pair with.
Fortified wines, such as port, are only truly complimented by sweet spices.
Spice Categories
To help you make an informed decision, we've categorised some popular herbs and spices for catering together. This way, you can easily pair with reds based on their similarities and aroma compounds.
Basil, Oregano, Mint, Coriander: highly aromatic, fresh and citrussy
Sage, Rosemary, Lavender: Floral and fragrant
Garlic, onion powder: pungent and umami-rich
Cumin, caraway: savoury, fragrant, umami rich
Mustard, pepper: sharp and clean spiciness, rotundone dominant spices
Cinnamon, allspice, clove, fenugreek, nutmeg: sweet and aromatic
Star anise, cardamom, fennel: aromatic and incense like, very strong terpene dominant spices
Red pepper, paprika, cayenne pepper: smoky and full bodied, light spice
Ginger, Turmeric, lemongrass: fragrant, sharp and citrus like
The Rosemary to your Rioja
Now we know the appropriate categories for herbs and spices for catering and what to look out for when it comes to wines, here are some of our favourite pairings:
Chilli and Cabernet Sauvignon
A chemical component called capsaicin gives chilli peppers their burning heat. It's one of the hottest spices around and dominates many flavours it comes up against. Naturally, this makes it a challenge when pairing with wine. A bold red wine, like Cabernet Sauvignon, will compliment chilli well. Its aromatic, with notes of warm cinnamon spice and pepper. It's rich, delicious and can really hold its own!
Mint and Merlot
If you're looking for a fresh and fragrant pairing, this is one of the best out there! Mint traditionally compliments savoury dishes with rich meats, such as lamb. A smooth red, like merlot allows the fresh mint flavours to burst through, rather than overpower them with bold dark fruit flavours, like a more intense red wine would. Merlot also expertly accommodates roast vegetables, making it an ideal choice for a roast dinner.
Paprika and Tempranillo
A smokier red wine, with notes of spicy clove, or nutmeg work really well with spices such as paprika and cayenne pepper – complimenting the red bell pepper flavours and mild spiciness. Tempranillo is the first choice here. Rich, but lighter than a Cabernet Sauvignon, it displays tobacco flavours that work really nicely with this full-bodied spice.
Cinnamon and Zinfandel
Cinnamon notes are just delightful with a juicy red like Zinfandel because of the sweet notes of jam, cherry, plum and liquorice. It is often described as having a sour candy like taste because of its sweet richness and a sharp, spicy finish that is notable at the end of each sip.
Oregano and Carménère
This deep crimson, complex red wine pairs wonderfully with savoury dishes, especially when it is seasoned with potent herbs like oregano. The spicy, smoky notes of the Carménère complement the astringent yet aromatic oregano. If you're looking for something a herb that's a little less complex, Basil also works really well with this wine too.
Get in Touch
At World of Spice, we understand the importance of authentic and traditional tasting cuisine. Our herbs and spices for catering are known for their purity and potency, full of delicious flavour to give your food and wine pairings the edge. Our service is cost-effective and reliable; we go above and beyond for each of our customers to ensure that you get the produce you need for business.
From bespoke blends to a choice of packaging, complete with custom labelling, our comprehensive service can help you achieve your culinary goals. For more information about our services and what we can offer you, please contact us at orders@worldofspice.co.uk, or feel free to call our team on 01277 633303. We look forward to hearing from you.
---