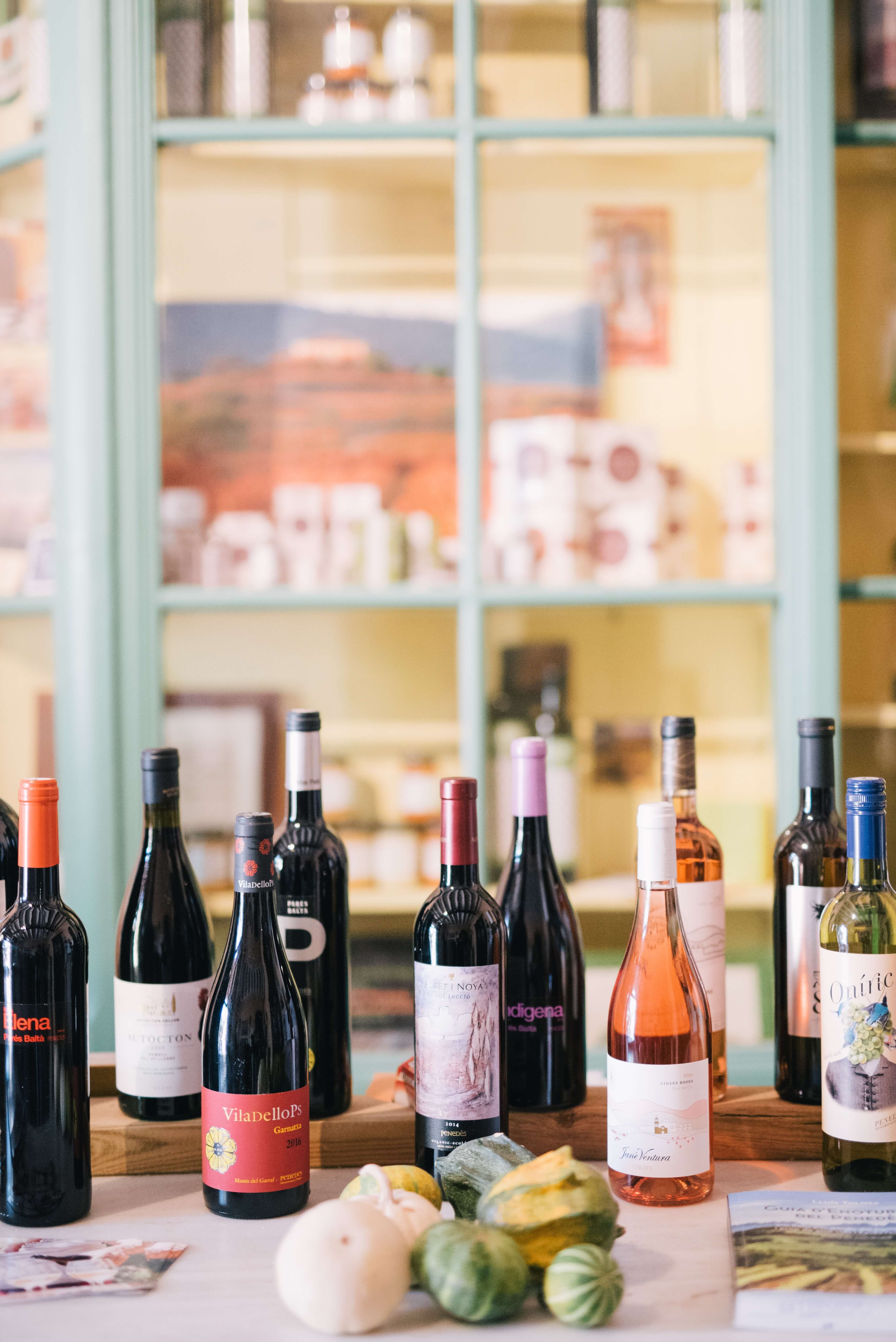 What's the difference between red and white wine? Perhaps you're thinking well, it's just the colour, right? This is correct, but it's all about the process which cultivates the different tastes and colour associated with your preferred wine. With national wine day on 25th May, this week, the team at World of Spice take a closer look at the real differences between red and white wine.
The Process
The difference between red and white wine lies in the wine making process. It's commonly thought that white, or green grapes just make white wine and red grapes are only used for red wine. However, this is not always the case. Wine is made from fermented grape juice, which runs clear, regardless of the colour grape it has come from.
Whilst most white wines are in fact made with white grapes, there are some, including champagne, that are made with red grapes and nicknamed the 'blanc de noir' bottles. When red wine is made, the grape skins and seeds remain in the juice as it ferments. This is what is responsible for red wine's distinct colour and rich flavour.
Red wines are also fermented in traditional oak barrels. White wines are typically fermented in stainless steel tanks. Ageing in oak barrels increases the oxidation process. Whilst a stainless-steel tank reduces the oxidation process, preserving the retain the fresh, fruity flavour of the grapes.
Acidity Levels
White wine is more acidic than red wine. The flavours of tartaric, malic, and citric primary acids are more accentuated in white wines than red. The acidity is responsible for white wine's crisp, tart flavours and why white pairs well with lighter foods like seafood.
As opposed to acid, tannins are responsible for red wine's rich and complex flavours. These are phenol compounds found in many plants. Tannins help to preserve red wines for much longer than white wines. Red wines are traditionally paired with meat, or rich sauce dishes.
Health Benefits
Red wine is also known for its health benefits due to the nutrients found in the grapes used to make it. Tannins, resveratrol, and polyphenols are found in the seeds and skins of grapes. Red wines, which are fermented with the skins and seeds have high levels of these beneficial compounds.
Overall, red wine also has slightly higher amounts of vitamins and minerals, whilst white wine has fewer calories.
Herbs and Spices in Wine
If you're after the difference between red and white wine, another factor to consider is the herbs and spices that pair with each. Aromatic compounds in wine and food are what ensure they pair so well together. A conscious pairing can elevate a dish to a whole new level.
Here are some herb and spice flavour categories to consider when looking at red and white wines and the flavours that will pair accordingly.
Basil, Oregano, Mint, Coriander: highly aromatic, fresh and citrussy
Sage, Rosemary, Lavender: Floral and fragrant
Garlic, onion powder: pungent and umami-rich
Cumin, caraway: savoury, fragrant, umami rich
Mustard, pepper: sharp and clean spiciness, rotundone dominant spices
Cinnamon, allspice, clove, fenugreek, nutmeg: sweet and aromatic
Star anise, cardamom, fennel: aromatic and incense like, very strong terpene dominant spices
Red pepper, paprika, cayenne pepper: smoky and full bodied, light spice
Ginger, Turmeric, lemongrass: fragrant, sharp and citrus like
Our Favourite White Wine Herbs and Spices
If you're enjoying white wine, dishes that include these herbs and spices will pair best.
Basil - Basil is a firm favourite, especially in Italian cuisine. It's flexible, fresh and highly aromatic. Pair with a light, citrusy white, such as sauvignon blanc.
Thyme - Thyme delivers pungent and earthy notes and pairs with a fresh white, like a pinot grigio.
Mint - Mint stands out in any dish. Opt for a sharp white like Picpoul De Pinet to accentuate the light and fresh flavours in your dish.
Sage - Sage works well with when rubbed into meat, or when infused into a creamy sauce. Pair with a pinot grigio, or chardonnay to experience the ultimate comfort dish.
Our Favourite Red Wine Herbs and Spices
Maybe you'd prefer red tonight? Dishes that include these herbs and spices will compliment your chosen bottle.
Rosemary - Rosemary is earthy, woody and fragrant. Pair rosemary with a strong red, such as rioja to compliment the heavier notes.
Peppercorns - Black pepper's pungent flavour is a natural complement to the dark and rich berry notes found in red wine. A rich red, like malbec or pinot noir would work well here.
Cinnamon - Cinnamon creates a warm and sweet flavour within food. You want to continue that sweetness through the wine too, or it could cause a bitter aftertaste. Opt for a bright, berry-forward wine, like red zinfandel.
Ginger - With ginger, your wine pairing depends on how much those fragrant ginger notes pull through in your food. We recommend picking a full-bodied red that complements the ginger's spiciness, such as a Syrah.
Star Anise - With a taste similar to liquorice and similarities of fennel and tarragon, the star spice has a very distinct flavour. We recommend a pinot noir to complement the complex flavours of this spice.
Get in Touch
We hope we've helped you recognise the difference between red and white wine on your wine discovery journey! At World of Spice, we understand the importance of authentic and traditional tasting cuisine. Our herbs and spices for catering are known for their purity and potency, full of delicious flavour to give your food and wine pairings the edge. Our service is cost-effective and reliable; we go above and beyond for each of our customers to ensure that you get the produce you need for business.
From bespoke blends to a choice of packaging, complete with custom labelling, our comprehensive service can help you achieve your culinary goals. For more information about our services and what we can offer you, please contact us at orders@worldofspice.co.uk, or feel free to call our team on 01277 633303. We look forward to hearing from you.
---