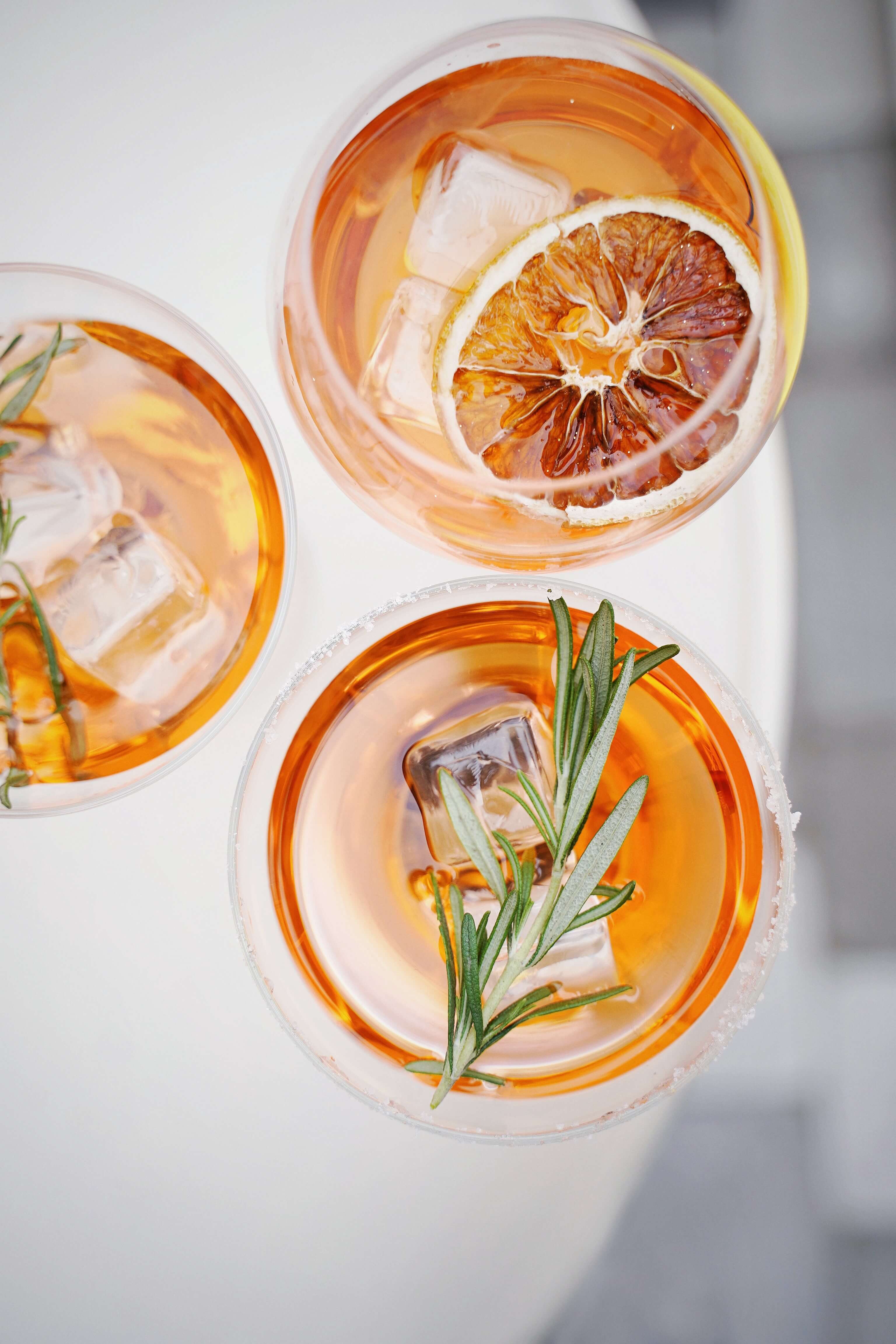 Both liquor and liqueurs are loved all over the globe, from sweet schnapps to juniper infused gins, there is something for all preferred palates. With national liqueur day on 16th October, we're getting our mixologist's head on! In this week's blog, we bring you our top tips on how you can enhance the flavour of your drinks and easily infuse your liquor and liqueurs with herbs and spices.
What Is the Difference Between Liquor and Liqueur?
First thing's first, let's clear this common debate up. Liquor and liqueur are very similar alcoholic drinks, but there is a contrast. The main difference between liquor and liqueur is the amount of sugar in them.
Liquor is simply the name to describe a pure and distilled beverage. Bar staples such as rum, vodka, gin, vodka, rum and tequila are all forms of liquor. Anything with a higher concentration of sugar is classed as liqueur. It's still a distilled beverage, but it is often flavoured. For example, drinks like schnapps, cherry brandy and Kahlua are liqueurs.
What Are the Best Liquors to Infuse?
When it comes to infusing your alcohol, you can do so with both liquor and liqueur. However, infusing the plainer version – liquor – might have better results if you're looking for your new concoction to stand out. However, if you want to build on a taste and enhance something that already has obvious flavour, then you'd be better off infusing liqueur.
If you're just starting out with infusing through fruit or herbs and spices, use an alcohol you like and be sure to research the botanicals you choose to use. Certain flavours work better with specific spirits and once it's in the alcohol, there's no going back!
We suggest keeping it pure, or to utilise flavoured liqueurs that have just a couple of lighter elements, like cucumber and elderflower. Try infusing:
Rum
Vodka
Gin
Tequila
Brandy
Whiskey
Fundamental Distillation 
Distilled spirits have a much higher alcohol content than beverages like beer or wine. You don't need a lot to feel the effects! The production of distilled spirits is based upon fermentation, the natural process of decomposition of organic materials containing carbohydrates. Distilled spirits are all alcoholic beverages in which the concentration of ethyl alcohol has been increased above that of the original fermented mixture by a method called distillation. They're pure and potent, which is why they work so well with home-infusion. The distillation method is apparent in both liqueurs and liquors! 
How Do I Infuse Liqueur with Herbs and Spices?
It's easy-peasy. The key rule with dried herbs and spices is always less is more! Dried produce has a more distinct flavour, so remember to add a little and then you can always add more. Once it's in, you can't take it out, so be mindful of the overall flavouring.
To Infuse Your Spirit:
Weigh out 110g of your desired dried herbs and spices and put into your glass jar(s). Then, pour 1 pint of your chosen alcohol into the mix. Close the container tightly! Be sure to date and label the jar and store out of direct sunlight in a cool, dry place. Leave for 24 hours, then rotate the jar to awaken the flavour and leave to sit.
Infuse for three to six days - try your concoction after day three and leave according to your liking. When complete, strain into a larger bottle and discard the dried produce. Voila! You're free to serve on ice, with a garnish!
What Are the Best Herbs and Spices to Use?
It really depends on what liquor you wish to infuse. Aromatic and flavoursome infusions are what you're aiming for, so in our opinion, it's better to go with whole herbs and spices, as opposed to ground. Ground produce will cloud and potentially over season your spirit because the volatile oils have already been released.
Sweet baking spices area great place to start if you're looking for some aromatic inspiration. These could include:
Don't forget about the savoury associates too! These work wonders in Bloody Mary's and Martini's!
Get in Touch
At World of Spice, we are expert herb and spice suppliers. Our produce is known internationally for its delicious and strong flavour. We always deliver the highest quality products, to aid authentic, traditional drinks and cuisine. If you're looking to buy wholesale herbs and spices online, we can arrange fast and convenient delivery to meet your catering business requirements.
From bespoke blends to a choice of packaging, complete with custom labelling, our comprehensive service can help you achieve your culinary goals. For more information about our services and what we can offer you, please contact us at orders@worldofspice.co.uk, or feel free to call our team on 01277 633303. We look forward to hearing from you.
---