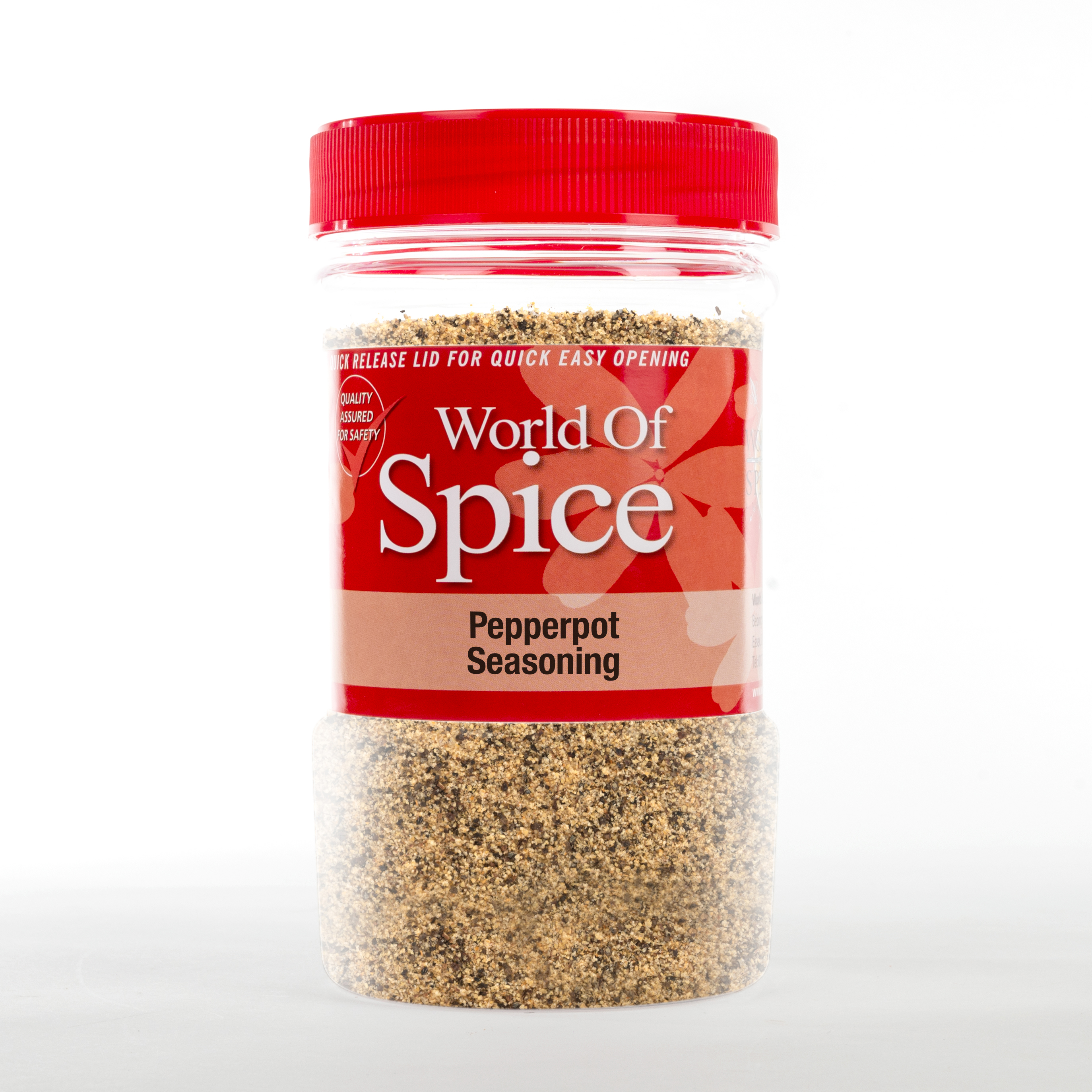 Did you know that November 1st is National Vegan day? Now that Winter is upon us, we thought we would take the opportunity to discuss the way in which Vegan food, seasoning and spices can cure the winter blues and give you some yummy, nutritious food options this cold season! The vegan movement is one that is becoming more and more popular. However, around the Winter, sales in vegan food tend to decrease. There's no denying that vegan food comes with the stigma of being 'bland' and perhaps seen as not as nutritional around this time of year. At World of Spice, we know this isn't the case. With the right herbs, seasoning and spices, you can enhance any meal.
Veganism Vs. Winter
Currently, there are around 80 million vegans worldwide, with the number consistently increasing, it is estimated that if the movement maintains its current rate of growth, 1 in 10 people will be vegan in the next decade. Although this is a great statistic, there are still a lot of people who refuse to try vegan food. Upon researching, it seems to be a common consensus that we believe we must eat more hearty, meat based meals in in the Winter. Alongside this, unfortunately, vegan food carries the stigma of 'blandness' – which is not true. It all comes down to the seasoning and spices that are being used and the seasonal dishes that are being created. Choosing to go plant-based, even just for a few days a week, can be a fun and exciting opportunity to experience different kinds of flavours and cooking in a new way.
Can Vegan Food Boost My Energy Levels?
Yes! Vegan food is healthy and full of nutritional value, resulting in an increase in energy levels throughout the Winter (and the rest of the year for that matter)! With the shorter days, lack of sunlight and chilly temperatures around this time of year, we are all susceptible to the winter blues. If you're lacking motivation and feeling a little sluggish, vegan food can give you the boost you're after.
Processed carby comfort foods will leave you feeling worse, so before you devour a deep pan meat feat pizza, think about cooking something easy and nutritious from scratch. You'll feel better for it, we promise! Vegan food will help you to feel more productive during these slower months. Plant-based foods contain rich amino acids, vitamins and minerals, boosting our feel-good hormones to help us feel happier.
Enhancing your Vegan food with seasoning and spices will help to keep those winter blues at bay, keeping cuisine interesting and tasting fantastic. Dried herbs and spices contain many antioxidants and other phytochemicals that can benefit health, even in small quantitates. Focusing on whole foods such as legumes, pulses, whole grains, vegetables, fruits, nuts and seeds are great for overall wellbeing; use fresh seasoning to enhance their natural flavour.
Vegan Food Loves Seasoning and Spices
With the right herbs, seasoning and spices, it is completely possible to make satisfying plant-based versions of the nation's favourite winter meals. You don't have to think too far outside of the box either! Keep in mind that seasonal dishes might require niche produce to recreate the flavours we know and love – but overall, the right seasoning is the main difference between a good and incredible dish.
It's easy to spice up your vegan dishes. The seasonings, herbs and spices can help to enhance the natural flavours, bringing the ingredients to life, whether you're after a fragrant, salty, sweet, smoky or spicy taste. They add beautiful aromas and help us to distinguish between authentic cuisine. In some cases, some dried produce can even intensify the colour of food, helping it to look as delicious as it tastes. Let's face it, there's nothing quite like a hot, freshly prepared meal, full of seasonal goodness and ready to eat!
Winter Vegan Favourites
Some of the easiest vegan dishes are the tastiest and will certainly keep those winter blues away. Here are some of our favourite recipes and the best seasoning and spices to use to achieve the best flavour!
Hearty Lentil One Pot: Perfect for batch cooking and ready in just an hour, this is an easy and delicious recipe for the Winter months. Rosemary and garlic are the key herbs in this mix. Simply double the ingredients to make more!
Sweet Potato and Coconut Curry: A vegan curry is not only warming but really nutritional. Perfect for something a little different on the run up to Christmas. This curry includes lots of herbs and spices that aid our natural immune system. Cayenne, paprika, garlic, ginger and of course, chilli powder give this recipe its distinct flavour. Simply add a little more spice to adjust the heat of this mix.
Vegan Meatballs: There are a lots of variations of this dish, so feel free to look around for the perfect meat(less)ball mixture! Rich and hearty, this take on the classic Italian dish will warm your cockles when the cold bites! Garlic, paprika, chilli flakes and basil are key to this dish's distinct and fragrant flavour. Taste as you go and add more to create a flavour made to your liking.
Get in Touch
At World of Spice, our produce is known internationally for its delicious and strong flavour. We always deliver the highest quality products, to aid authentic vegan cuisine. If you're looking to buy seasoning and spices online, we can arrange fast and convenient delivery to meet your business or consumer needs.
From bespoke blends to a choice of packaging, complete with custom labelling, our comprehensive service can help you achieve your culinary goals. For more information about our services and what we can offer you, please contact us at orders@worldofspice.co.uk, or feel free to call our team on 01277 633303. We look forward to hearing from you. 
---