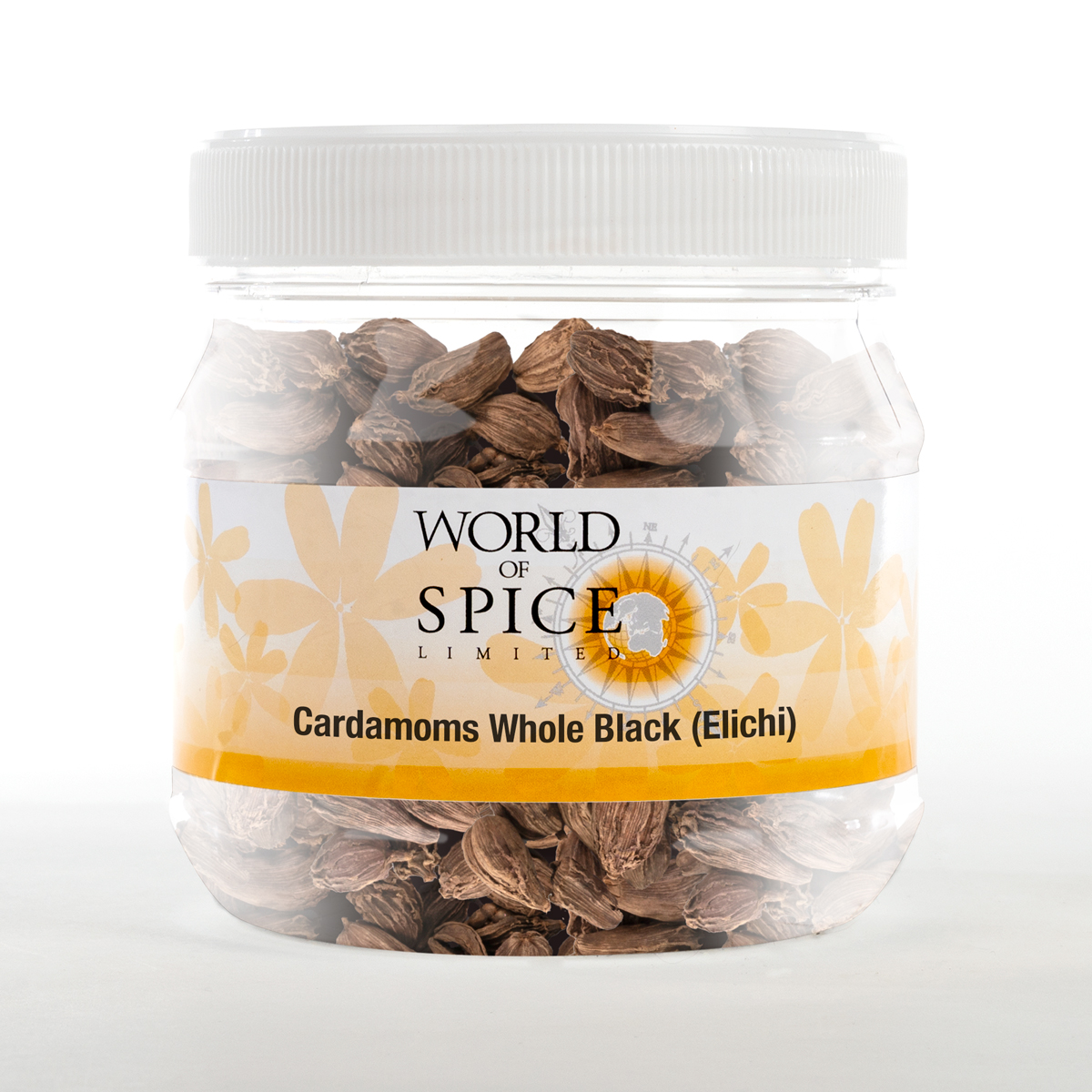 How To Use Herbs and Spices In Beer 
Did you know that it's national beer day on 6th April? In light of this, we're dedicating this week's blog to all things beer, herbs and spices! Plenty of herbs and spices are used to flavour beer and they play a large part in giving certain brew's their distinctive flavour! Here we take a closer look at the top seasonings to use in beer and the intricate flavours they can create.
A Pint Full of Flavour
For thousands of years, humans have been brewing beer. Ingredients have become more adventurous within blends; from citrusy notes to herbal and earthy sips, there are plenty of taste profiles for us to enjoy across the globe. Did you know that many of the ingredients you're tasting can be found on your spice rack at home? Why not try whipping up a home brew this national beer day? Explore new options with our botanical list of ingredients and get your brewing experiments off to a promising start.
How Many Herbs and Spices Should I Add to Beer?
The key to using herbs and spices in beer is knowing the quantity to add to a craft selection. Each herb or spice comes with a different potency and flavour and will impact alcohol differently. Remember, less is always more. Start with a little and you can always add as you go. You can't take away once it's in the liquid! For a gallon (3.7 litres), a teaspoon of your combined spices should be enough to begin with.
Remember that when herbs and spices are ground, the volatile oils have been released, so the overall flavour will be a lot stronger than in fresh produce. The finer you grind, the more flavour you get. However, if a herb or spice is extremely fragrant, it's worth cracking it open and fermenting it in a liquid to add to the brewing beer, rather than adding finely ground produce and overpowering the liquid.
So, How Do I Grind?
Check out our blog on how to grind herbs and spices. Our advice would be to check what you're grinding first and research how best to treat the dried herb or spice. Grind each addition separately to avoid cross contamination. You can use a coffee grinder or a pestle and mortar if you're looking for a courser mix.
When Should I Add Herbs and Spices?
With beer or ale, follow the same basic principle of hop additions when using herbs and spices to enhance or preserve flavour. Don't boil the ingredients during the process as this will drive off volatile compounds and kill the flavour quickly. Whirlpooling will enhance aromas and additions of seasoning during active fermentation and will result in transformations of compounds by the yeast. Those biotransformation's produce flavours that wouldn't otherwise occur in the beer.
Finally, adding spices or herbs (and hops) post fermentation is likely to result in the best preservation of the flavours in the beer. Remember that each herb and spice is very different, so you'll find specific nuances depending on the individual product you're adding.
What Herbs and Spices Should I Use in Beer?
Let's get into the part we're all here for! What exactly should you be adding to your beer to make it taste amazing?
Cardamom – With its herbal, citrus like notes. Cardamom's complex aroma adds a lively and botanical fragrance to any beer, but works particularly well with Belgian styles, stouts and fruitier lagers. Using whole Cardamom seeds means a slightly softer aroma than ground, but either work well.
Cinnamon – Dry and woody, yet delicate, if you're looking to spice up a lighter lager or a full-bodied ale, ground Cinnamon's warm, spicy and sweet flavour is extremely aromatic! Cinnamon sticks during fermentation also work well for a subtler flavour.
Black Peppercorns – Now, peppercorns may not be your first thought when you think of herbs and spices used in beer. However, they can add a rich, spiced smokiness to your brew! They are easy to get hold of and effortlessly add a layered, peppery character to your blend.
Fenugreek Seed - Used in middle eastern cuisines, Fenugreek if often used to add a sweet, toffee like flavour to food and drink. Surprisingly, the seeds have a butterscotch aroma when cooked, but also impart a touch of neutral bitterness within its flavour. Ground Fenugreek is a great choice if you want to add a dash of sweetness that won't ferment out.
Ginger – Sharp, peppery, yet earthy, Ginger can liven up any beer. However, it's wise to add a dash and build up because this classic brewing spice can dominate in flavour. Ginger works well in a golden Tripel or a fiery stout and pairs with cardamom and cinnamon.
Anise – Star Anise can infuse an oaky depth to your beer like no other spice. It'll add plenty of character to stronger IPA's and stouts. Anise is known for its liquorice flavour, so allowing whole star anise to emit its flavour into the beer for a matter of minutes will do the trick!
Chilli – Dried red chilli peppers gives bitter ales a kick! British style pale ales and yeasty Belgian beers can take the heat of a hot chilli, simply brew a tea of crushed peppers and pour the liquid in to your beer to allow you to control the heat.
Get in Touch
At World of Spice, we are expert herb and spice suppliers. Our produce is known internationally for its delicious and strong flavour. We always deliver the highest quality products, to aid authentic, traditional cuisine. If you're looking to buy whole or ground herbs and spices online, we can arrange fast and convenient delivery to meet your catering business requirements.
From bespoke blends to a choice of packaging, complete with custom labelling, our comprehensive service can help you achieve your culinary goals. For more information about our services and what we can offer you, please contact us at orders@worldofspice.co.uk, or feel free to call our team on 01277 633303. We look forward to hearing from you.
---