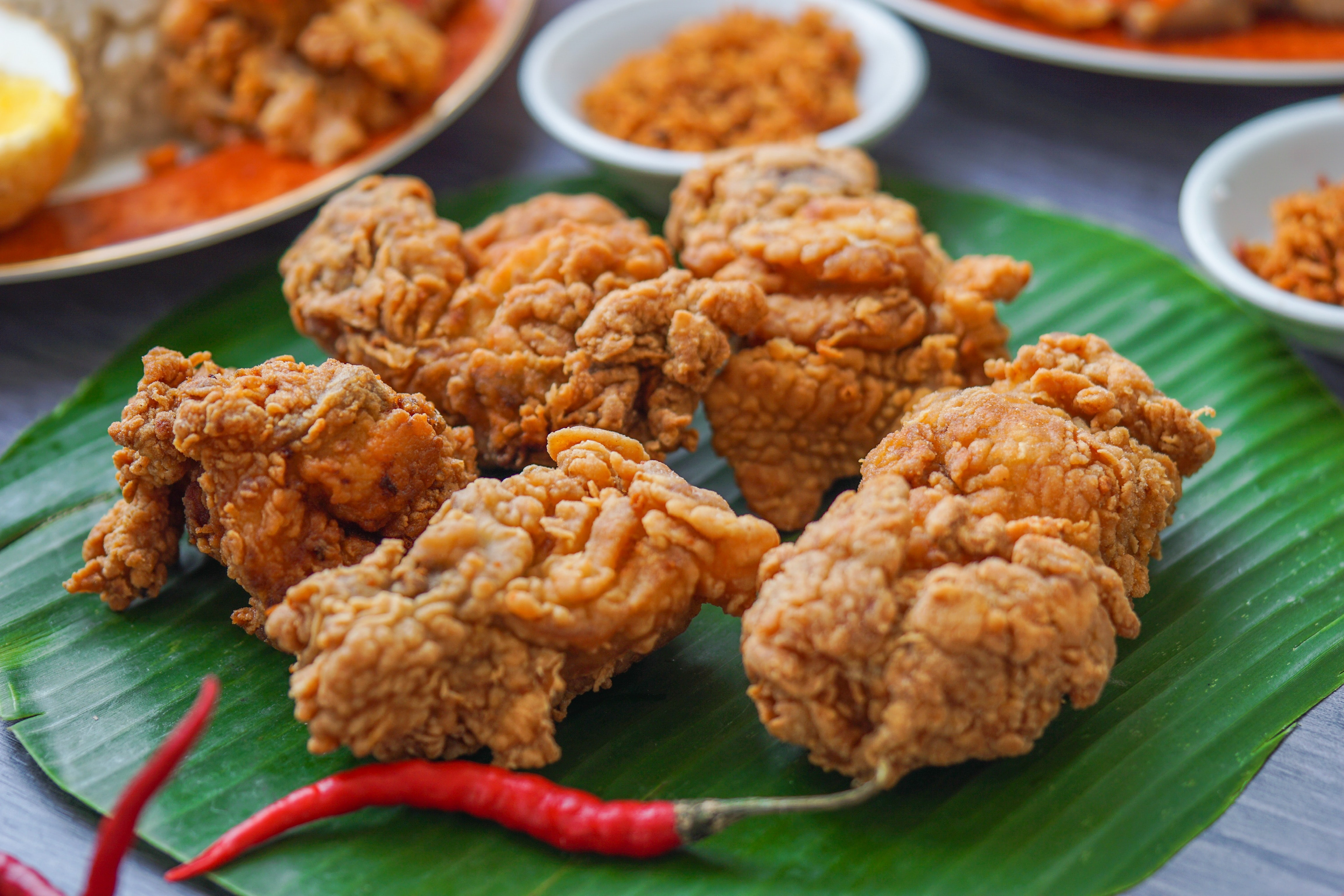 Recreating your favourite fast food flavours isn't as difficult as you might think! Want to know the secret? Well, it's all in the herbs and spices used! In this week's blog, we're looking at some of the nation's favourite fast food delicacies and giving you the low down on how to recreate some of your favourite flavours. With over 100 years of experience at World of Spice, we've worked with the likes of Pizza Express and Hard Rock Café, so know exactly how to muster those mouth-watering flavours we all know and love.
Herbs and Spices: Quality over Quantity
It's important to mention, that although herbs and spices do make all the difference when recreating well known cuisine, it's always better to invest in good quality over cheaper quantity. Potent flavours are what makes certain cuisines so distinct. Cheaper produce, say an own brand from a supermarket, won't taste as delicious and you'll actually have to add more to your dishes to obtain the required taste. This is not cost effective and you'll end up with lacklustre food. Take it from the experts, quality and reputability wins every time.
Greggs
If you're British, you're likely to have heard of the famous Gregg's sausage roll! If you're looking to make the perfect replica at home, you'll need 3 essential herbs and spices to season your sausage meat. A liberal sprinkling of salt, pepper and thyme is the secret ingredient here!
Greggs are also hailed for their southern fried wedges. Lightly spiced with a combination of cayenne, paprika, onion powder and garlic in store. By adding these to your wedges at home, they'll taste just like the real deal.
Dominoes
Tasty and delicious, dominoes pizza is known for its crispy, garlicky crust and thick tomato bases. If you want to have bases just like the takeaway, add oregano, basil and marjoram to your tomato puree mix.
For the crust seasoning, mix garlic powder, oregano, onion powder, salt, finely grated parmesan and a drizzle of oil into a bowl. Then baste all over the crust of the pizza. It'll go crispy, golden and delicious whilst it bakes. You won't know the difference between take-away slice and homemade!
KFC
KFC original recipe chicken is made up of a secret blend that only the colonel knows…until now! The 11 herbs and spices that you'll need to recreate the perfect Kentucky fried chicken are:
salt
pepper
thyme
oregano
garlic powder
paprika
onion powder
Combine with your buttermilk and flour batter mix and voila, you've got a delicious meal that tastes exactly like the original!
Five Guys
Did someone say Cajun spiced fries? Aside from their incredible smash burgers, Five Guys are known for their generous portions of fries! If you're a fan of the Cajun spiced variety, then this tip is for you. Combine smoked paprika, oregano, thyme, onion powder, garlic salt, black pepper, fennel, salt and cayenne and sprinkle the mix onto your potato chips. Pop in the air fryer and you have the perfect Cajun spiced fries!
When it comes to the burger, simple salt and pepper is all you need to enhance the flavour! Add as many toppings as you want! Our favourites are lettuce, tomato, gherkins and mushrooms!
Nandos
If a 'cheeky Nando's' is your bag, then you'll know that this one is all about the herbs and spices! From lemon and herb to extra hot, a similar blend of spices is used to create the base of each heat.
The basic blend includes salt, garlic powder, thyme, pepper, oregano, onion powder and parsley.
To create the specific blends, add -
Lemon and Herb: rosemary, lemon peel powder, allspice, mild chilli.
Medium: paprika, basil
Hot: cayenne pepper, mustard seed, nutmeg, hot whole chilli (crushed).
Burger King
Fancy a flame-grilled burger? Burger King are known for the delicious taste of their hearty burgers. As with any good burger, salt and pepper is an absolute must. Burger King sprinkle a little onion and garlic powder into the mix to give it that little extra. If you can, when cooking, flame grill for that authentic taste. If not, cooking on a high heated skillet will work!
Get in Touch
At World of Spice, we understand the importance of authentic and traditional tasting cuisine. As a leading spice shop London, our products are known for their purity and potency, full of delicious flavour, seasonings and spices to give your food the edge. Our service is cost-effective and reliable; we go above and beyond for each of our customers to ensure that you get the produce you need for business.
From bespoke blends to a choice of packaging, complete with custom labelling, our comprehensive service can help you achieve your culinary goals. For more information about our services for both trade and retail, please contact us at orders@worldofspice.co.uk, or feel free to call our team on 01277 633303. We look forward to hearing from you.
---