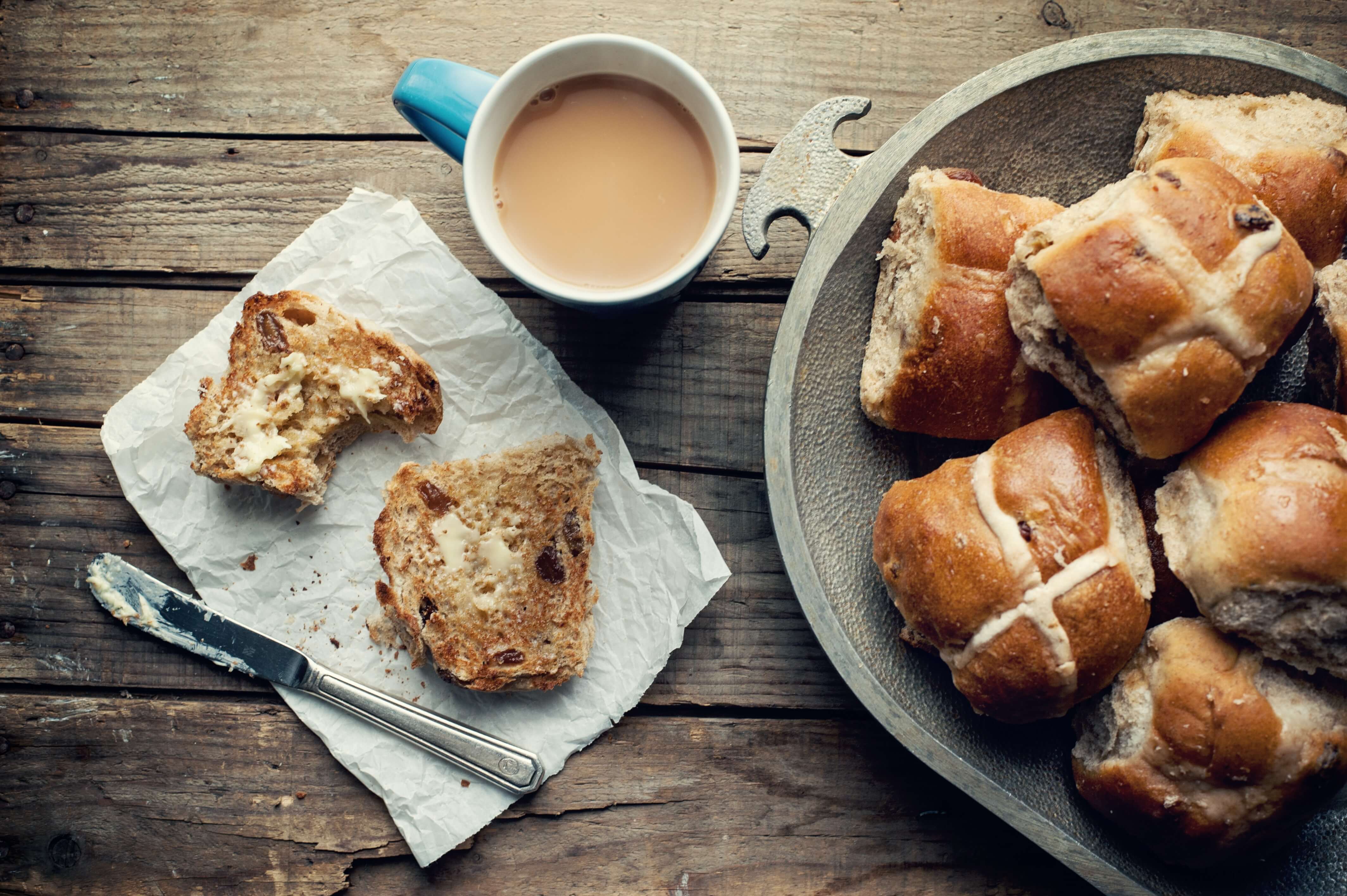 With Easter just days away, this week, we're taking a look at hot cross bun spices online! Although traditional hot cross buns are available all year round, it's during Easter that the more extravagant flavours are readily available! Of course, herbs and spices play a large part in creating the delicious flavours we know and love.
Why Do We Eat Hot Cross Buns?
Hot cross buns have been around a long time! Traditionally, they're eaten on Good Friday, marking the end of lent. Different parts of the hot cross bun have a certain meaning, including the cross representing the crucifixion of Jesus and the spices inside that signify the spices used to embalm him at his burial. The orange peel reflects the bitterness of his time on the cross.
With links back to Ancient Egypt and Greece, the hot cross bun was first officially recognised as a delicacy in the UK. Now, citizens of Ireland, Australia, New Zealand, South Africa, Canada, India and the USA enjoy them around the Easter period. The English word bun is actually a derivation of the Greek word boun, which means ceremonial cakes or breads!
Why Do Hot Cross Buns Have A Cross?
So, why do hot cross buns have that distinctive cross marking on them? Well, the cross symbolises the cross in which Christ died. The cross is usually made from a flour paste that is added to the bun before it's baked.
Throughout history, small round breads have had a cross marked on them for various different reasons. The Egyptians and the Greeks topped their sweet breads with crosses to pay homage and tribute to the gods. In the Middle Ages, bakers would mark their bread cakes with crosses before baking to ward off evil spirits and ensure a successful bake for Easter. 
What Spices are used in Hot Cross Buns?
We're often asked, what spices online are good to use in hot cross bun mix? Traditional dough could include:
Cinnamon
Nutmeg
Mixed spice
Cloves
Ginger
It's those warm fragrant spices that give the hot cross bun it's delicious and distinctive flavour. However, if you're making savoury hot cross buns, we'd suggest having these herbs and spices to hand:
Coriander
Thyme
Rosemary
Chilli
Salt and Pepper
Hot Cross Bun Flavours
If you're planning on serving up some freshly baked buns for an Easter Extravaganza, we recommend a selection of flavours that are a little out of the ordinary to truly wow your guests! Over the last couple of years, you've probably seen the supermarkets really branch out with their flavours. They're easy to recreate. Simply take a standard hot cross bun recipe and add your chosen spices online, herbs, chunks of deliciousness – whether it's chocolate or cheese and sauces to swirl in.
Looking for a good hot cross bun recipe? Check out the BBC Good Food version. It's easy, yummy and the whole process takes less than an hour! You can add your extras to this mix. Here are some of our favourite HCB flavours that you can try this Easter:
Cheddar and Caramelised Red Onion
Apple and Cinnamon
Chocolate Chunk
Salted Caramel
White Chocolate and Strawberry
St Clements – sultanas, candied orange and lemon
Serving Hot Cross Buns 
How you serve your hot cross buns really depend on which flavour they are. The most popular way to eat one is warm with thinly spread salted butter on each side. However, you could try spreading on cream, jam, peanut butter, banana slices, chocolate, caramel or Biscoff spread.
When toasting your hot cross buns, we would recommend slicing in half and grilling both sides on medium-high, for about one minute each side. Don't have a grill? You can always pop your bun halves in the toaster; however, they can be tricky to get out when sticky!
A hot cup of tea is the perfect match to a bun snack! The warming spices in a traditional hot cross bun means that they pair exceptionally well Earl Grey Tea. Earl Grey is fragrant and fresh black tea, flavoured with oil from bergamot orange to give a slightly citrussy taste. It can be served with milk or served as it is with lemon.
Get in Touch
At World of Spice, spice company London, we understand the importance of authentic and traditional tasting cuisine, whether it's savoury or sweet! As leading bespoke spice suppliers, our wholesale herbs and bulk spices for catering are known for their purity and potency, full of delicious flavour to give your food (and Easter treats) the edge! Our service is cost-effective and reliable; we go above and beyond for each of our customers to ensure that you get the produce you need for business.
From bespoke blends to a choice of packaging, complete with custom labelling, our comprehensive service can help you achieve your culinary goals. For more information about our services and what we can offer you, please contact us at orders@worldofspice.co.uk, or feel free to call our team on 01277 633303. We look forward to hearing from you.
---