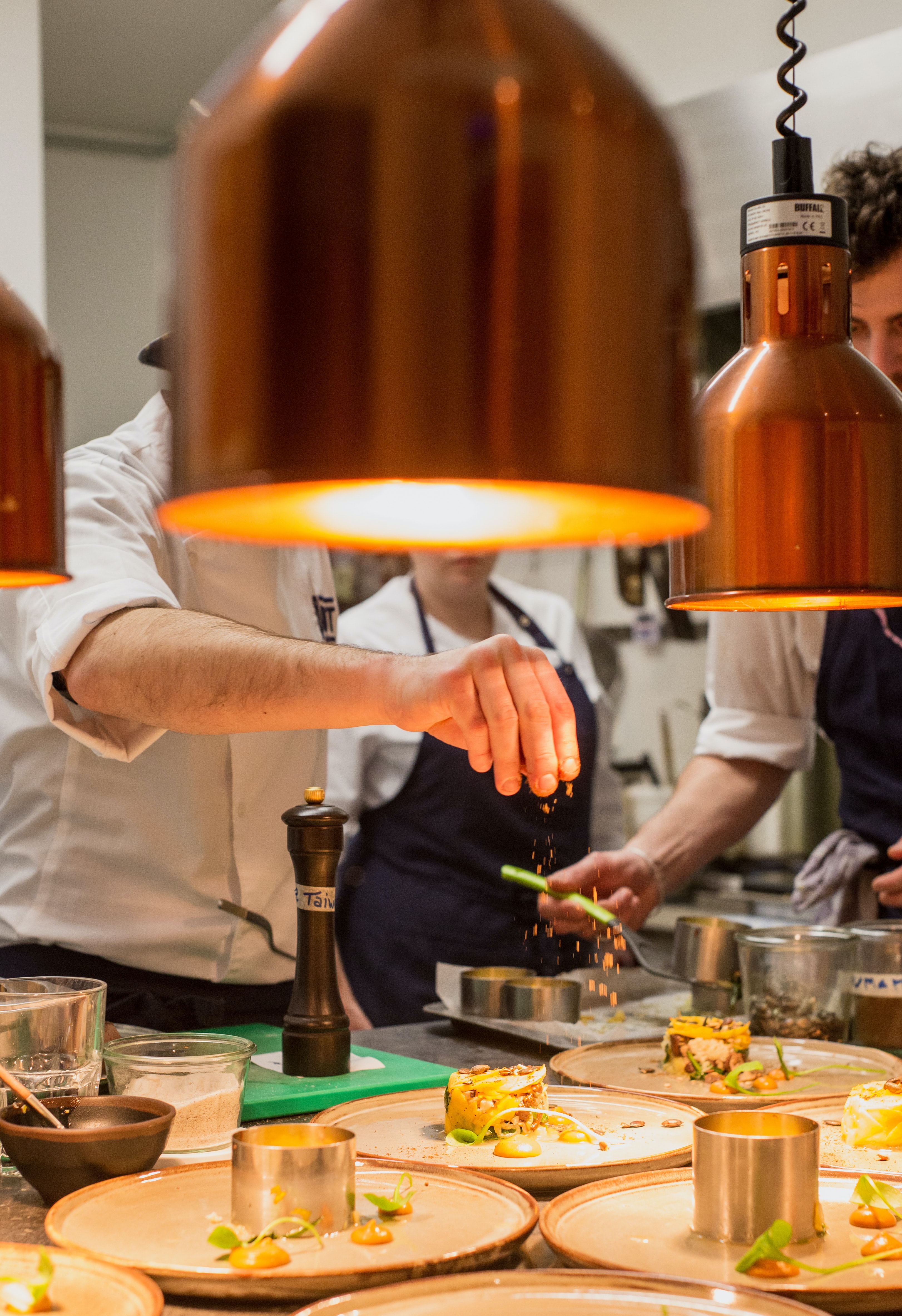 Here at World of Spice, we love to shake things up! Did you know that the herbs and spices you have in stock can be very tell-tale as to what kind of chef you are! In this week's blog, we're taking a closer look at what your chosen herbs and spices say about you and the essentials that every chef should have to hand!
What Your Spice Rack Says About You
Every experienced chef will have their preferred, staple herbs and spices available in the kitchen. Your preferences always influence your cooking style. Have any of these in your kitchen? Well, here is an insight into the kind of chef you may be!
Cinnamon
Partial to cinnamon in the kitchen? This means that you love home comforts, namely baking and desserts! A room filled with the sweet smell of autumnal desserts, or a chocolate and cinnamon cake is your idea of heaven. You take pride in presentation and have a knack for adding just the right amount of spice to bring out the flavour of your puddings. You're loyal to you customers and your creations are the talk of the town!
Star Anise
You're adventurous, fun and like the finer cuisine in life! Star anise is typically used in European stews, baked desserts and Indian cuisine. You love to travel, you're not afraid of a challenge or a risk and endeavour to bring flavours from around the globe to the customers that visit your restaurant. 
Black Pepper
An array of black pepper in your kitchen means you're bold, passionate and know the exact dishes to please your target consumer base. There is no messing around with your kitchen layout! You firmly believe that salt and pepper are the key to good cooking and you're not afraid to use them in every dish. If you were trapped on a dessert island with just 3 items to bring with you, pepper would be at the top of that list!
Garlic
Plenty of garlic in your kitchen suggests that you love to use wild, fresh ingredients. Even better if they're handpicked yourself! You love cooking solo (we promise it's nothing to do with the garlicky aroma) and are assertive and decisive in what you want from a dish. You find comfort in earthy and herb infused flavours. Creating your own oil-based seasonings from different herbs and spices – including garlic, rosemary and chilli – really appeals to you! You love nothing more than giving your guests a taste of the local produce.
Tarragon
Have an abundance of tarragon in your pantry? You're a seasonal cook and thrive on bringing your quirky creations to life, based on the seasonal availability of the ingredients. No two of your menus are ever the same and you love to experiment with different taste palates, effortlessly giving your customers a dose of summer spritz or winter comfort.
Basil
You're always up for trying new ideas! Basil is fresh and vibrant – much like you. You love fragrant flavours and citrussy aromas to spruce up dishes. You love cooking Italian cuisine and have perfected using colourful garnishing to make your dishes stand out. This also flows through to cocktail making. For every menu you present, your cocktail list is just as fruitful. You love using fresh herbs and spices to garnish your drinks.
Essential Herbs and Spices for Your Kitchen
Do any of the above sound like you? Maybe you're a mix of a few! We all have a favourite handful of seasonings, but of course, it's best to be prepared. Many a time, the herbs and spices you have in stock depend on the type of cuisine you are hoping to deliver. As a base point for a multitude of flavours, we recommend having these essentials to hand:
It is also a good idea to buy you herbs and spices in bulk for your restaurant. This way you are never short of stock and always availability to accommodate your menu and the number of guests dinging with you. Pre-ordering wholesale herbs and spices will ensure that you are always ahead of seasonal changes and flavours. It's also cost-effective, better for the environment and we guarantee that you'll get a better flavour from any own-brand, shop bought produce. In fact, our dried produce is internationally known for its high-quality and potent flavours!
It's also important to add that although fresh produce is sometimes essential in dishes, where it's not, dried herbs and spices are always the better option to use. This is because they retain their flavour much better and are a lot stronger in taste. Contrary to fresh spices and herbs, volatile oils in dried produce stay intact until ground, cut or heated, resulting in a delicious, concentrated flavour. As a result, you will use less of it in each your dishes, saving you time and money, plus your customers will certainly taste the difference!
Get in Touch
At World of Spice, we understand the importance of traditional tasting cuisine. Wholesale herbs and bulk spices are the key to that authenticity. Our service is cost-effective and fully reliable; we go above and beyond for each of our customers to ensure that you get the produce you need for business all year round.
From bespoke blends to a choice of packaging, complete with custom private labelling, our comprehensive service can help you achieve your culinary goals. For more information about our services for trade and retail and what we can offer you, please contact us at orders@worldofspice.co.uk, or feel free to call our team on 01277 633303. We look forward to hearing from you.
---