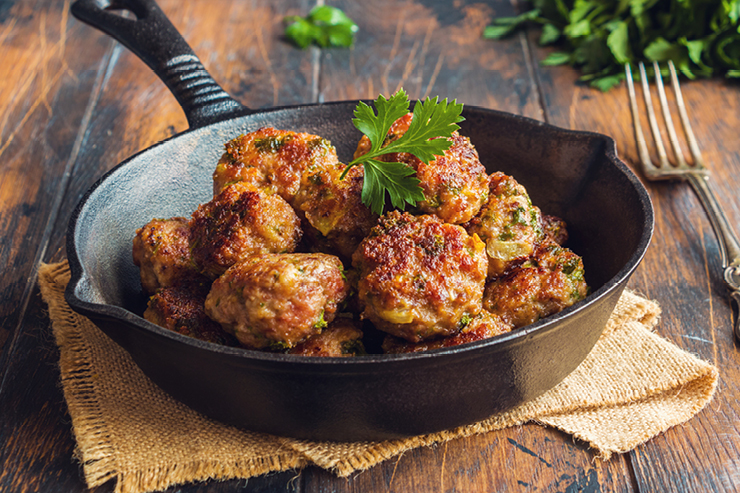 It's safe to say that we're all excited about the glimpse of normality that has begun to return to life as we know it. It's been a been a year like no other, with the introduction of social distancing and for many, working from home becoming routine.
Throughout the pandemic, World of Spice have been bringing a little joy through our products to you. From supplying the nations favourite restaurants with delicious herbs and spices for take away, all the way to the family kitchen, we've made people smile through seasoning!
Let's take a look back at the journey of herbs and spices in the wake of COVID-19.
Cooking During COVID
As we move forward in the right direction, we'll soon be able to enjoy home cooked meals that bring extended family together. Not to mention, the exciting prospect of heading to our favourite dining spots to enjoy delicious cuisine!
For many, cooking, and of course, enjoying food has been a huge lifeline during these unprecedented times. Not only does cooking grant you a chance to relax and give your attention to something different, it allows you to feel a sense of accomplishment in which you, or your guests, can enjoy something made completely from scratch.
Whether it's just for fun or you're an experienced chef, having the correct herbs and spices in your dishes is essential. It's the way to set your dishes apart and give them that kick of something extra! As spice experts of almost 30 years, we believe that delicious food needs the highest quality ingredients! At World of Spice, we offer the most premium quality seasonings, known for their purity and full flavour.
Supply and Demand
At the start of the pandemic, just over a year ago, people started to buy huge amounts of shelf-stable food, including herbs and spices. Those known as immune boosters, such a turmeric, ginger and garlic were in strong demand - increasing by 300% in some instances. Even a year on, the popularity of these healing herbs continues to be in high demand.
On the supply side, with many seasonings imported from overseas, the restrictions implemented critically affected international sourcing. The largest producing countries were not able to export due to border closures, and as a result, are working to claw back the losses months on.
For our trade customers, we understand how important the timely delivery of your herbs, spices and seasonings are, especially in the midst of a pandemic. At World of Spice, we work incredibly closely with our suppliers and consistently maintain supply and stock levels by making allowances for any additional time required. Scheduling is key, so we always ensure planning a long way in advance.
There are many benefits of buying from a wholesaler rather than a standard supermarket, price is certainly a lot better when you buy in bulk, but at World of Spice, it's all about the fantastic and comprehensive customer service and of course, the incredible and definitive flavour of our produce.
Stopping the Spread
In the wake of COVID-19, it's clear that herbs and spices are not only being used for cooking, but to promote a healthier lifestyle. In addition to trade and aiding a form of cognitive therapy in cooking, they are also being used in physical remedies. Aside from the many health benefits, specific groups of them are antiviral preventatives and can boost immunity, which is comforting to know, given the current circumstances.
Here are some of the most common seasonings that have hidden health benefits.
Antiviral
Garlic: Rich in sulphur, garlic is known for being strongly aromatic. It's a natural antibacterial and can help to lower cholesterol, regulate blood pressure and fight off colds and mild infection.
Basil: Fresh and fragrant, basil protects against bacterial infections and contains antioxidants that help fight against viruses. The essential oils make it a natural stress reliever and it also promotes the health of vital organs.
The Immunity Boosting Herbs and Spices
Turmeric: Anti-viral, anti-bacterial, anti-fungal and probiotic, turmeric has it all! Emitting a strong aroma and a savoury taste, it's used in many Indian dishes. With over 300 nutrients in this popular herb, it is also used as an anti-inflammatory and to help fight infections.
Cinnamon: Cinnamon helps to stimulate the white blog cells to fight infections and viruses. A potent immunity boosting spice, it's filled with antioxidants and inflammatory properties, whilst also having the ability to control blood sugar.
Ginger: An anti-biotic and anti-inflammatory, ginger is known for being an overall immunity booster, helping to keep the body safe from infection. With a poignant and fragrant taste, Ginger has that fruity flavoured heat behind it.
Clove: Commonly used in spices, the aromatic scent of clove is very sweet and distinctive. Known for its healing properties, cloves not only strengthen the immune system, but they improve digestion, cure oral diseases, enhance bone strength and protect vital organs as an antibacterial agent.
Black Pepper: The king of spices, known for its warm and woody heat, it's the most traded spice in the world. Yes, it makes food taste delicious, but it is also used as a remedy for clearing colds and sinuses, alleviating toothache and improving digestion.
Get in Touch
Who would have guessed that these herbs and spices not only taste incredible but have such profound health benefits. It's certainly food for thought. Next time you're cooking, or you're out for dinner, take note of the therapeutic foods on your plate!
If you're looking to add some real flavour (and healing benefits) to your kitchen this Spring, World of Spice are here to help you! For more information about our bespoke services for trade and retail, please contact us at orders@worldofspice.co.uk, or feel free to call our team on 01277 633303. We look forward to hearing from you.
---