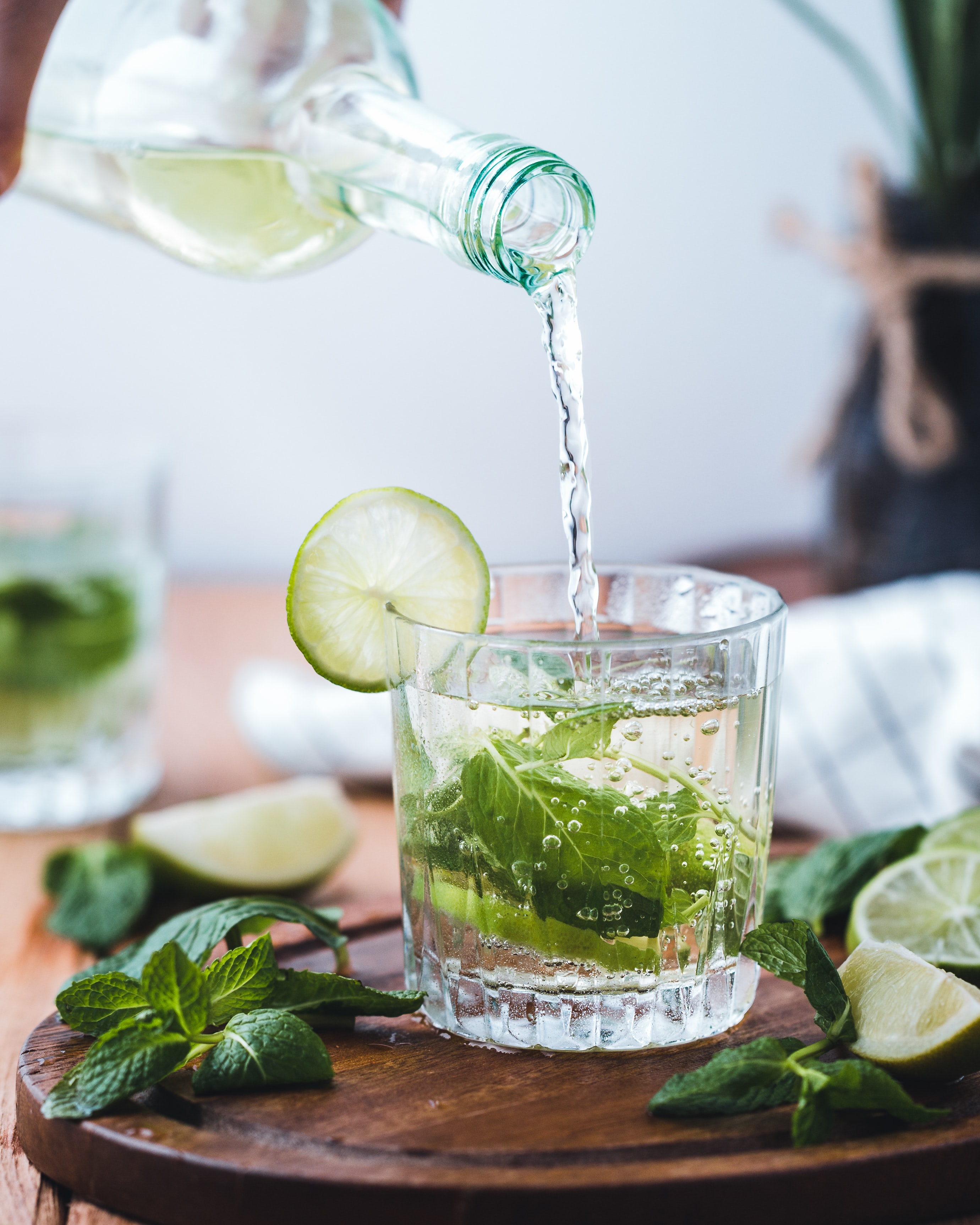 There's nothing like relaxing on a hot summer's day in the beer garden, with a cocktail in hand! If the recent summer sun has got you craving colada's, you're not the alone! At World of Spice, we love a cocktail, infused with herbs and spices. Did you know that herbs and spices don't just have to be used as a garnish! Mixing them into your drinks this summer will give you the summer refresh you need.
Herbs and Spices in Cocktails
 Herbs and spices effortlessly enhance the distinct and delicate flavours we've come to know, love and associate with summer cocktails. Be sure to pair accordingly and muddle with care, so that your drinks looks as appealing as they taste! We'll cover the specific herbs and spices you need to hand in just a moment, but these are the essentials you'll need for these popular summer cocktails:
Mojito – Mint is one of the trademark ingredients here; a pinch of salt will add an extra zing to this fresh mixture.
Strawberry Daiquiri – Basil and a dash of black pepper freshen up and enhance the taste of a sweet, frozen or puree based strawberry daiquiri.
Pina Colada – A sprinkle of nutmeg will transform this coconut and pineapple flavoured delight!
Moscow Mule – Ginger beer adds an element of warmth to the Moscow mule, however, a sprinkle of ginger within the mix makes it the perfect summer evening drinks.
Whiskey Cooler – Star Anise not only looks pretty in this drink but it also adds the perfect liquorice like flavour to any whiskey based cocktail.
Long Island – Strong and not for the faint hearted, a long island iced tea is transformed by a little crushed cardamom – green seeds look the most aesthetically pleasing here!
Pimms – A cocktail of sorts, Pimms is full of delicious fresh fruit – add mint, basil and rosemary sprigs for the most delicious and fragrant pimms you've ever tasted – trust us, you won't go back!
Wholesale Herbs You Should Have to Hand
In our opinion, these are the herbs and spices you should have to hand this Summer!
Rosemary: Rosemary is a zesty, aromatic spice, with a savoury punch. Consequently, it rounds out well in sweeter, citrus based cocktails. Rosemary and lavender are often paired together in cocktails, as they're both wonderfully fragrant. Rosemary can be muddled into a syrup or infused into liquor. Rosemary works in rum, tequila, vodka, and whiskey recipes. It's one of the few herbs that can stand up to scotch too!
Basil: Well known for being the main component in pesto, basil is also a delicate, sweet spice that works well with lighter spirits, like gin. Best muddled, it's a perfect companion for elderflower liqueur as well.
Coriander: Did you know that coriander is the perfect palate cleanser? It pairs really well with sweet and spicy peppers, citrus fruits, cucumber, lemongrass, mint, and tamarind because of its lemony, ginger like flavour. Coriander can be muddled or blended into drinks or sprinkle a dash into your tequila shot to liven it up! It's certainly one of the more versatile herbs and spices.
Mint: Mint is by far, the most popular herb in cocktails. From mojitos to mint julep's, its cool, refreshing flavour will compliment summer picnic food well! It pairs well with lime, lemon, elderflower, basil, chocolate, and ginger. For the majority of cocktails, you'll muddle mint with one of the drink's mixers. It can be helpful to slap fresh leaves between your palms to wake up the herbs' essence and make it more flavourful. Rum and whiskey are the most common liquors to use here.
Wholesale Spices You Should Be Using
Cardamom: Earthy, tangy, with just a hint of underlying lemony bitterness, this green, pod-like spice is no stranger to drinks. Either the whole pods are infused into warm liquid and cooled, or the pods can be crushed. Cardamom is often enjoyed alongside other warming spices, like cinnamon, nutmeg, cloves and star anise.
Cinnamon: Cinnamon in cocktails is a global favourite. Be sure to stock your bar with cinnamon this summer. Infuse the warm spice into mango, pineapple or dessert cocktails! Cinnamon's sweet, woody aroma is an essential on a later summer evening.
Ginger: Ginger is fragrant and spicy in cocktails, adding some earthy warmth to your cocktails. Muddle and pair with mint, elderflower and rum for a fresh kick. You can also pair with vodka, amaretto or Frangelico for an after-dinner treat.
Black Pepper: Cracked black pepper in cocktails can actually enhance specific flavours! Adding a sprinkle of black pepper to a sweeter cocktail can give it a kick and bring out all of the flavours.
Get in Touch
At World of Spice, we understand the importance of authentic and traditional tasting drinks and cuisine, whether they're savoury or sweet! As a leading spice shop London, our products are known for their purity and potency, full of delicious flavour to give your menu the edge. Our service is cost-effective and reliable; we go above and beyond for each of our customers to ensure that you get the produce you need for business.
From bespoke blends to a choice of packaging, complete with custom labelling, our comprehensive service can help you achieve your culinary goals. For more information about our services and what we can offer you, please contact us at orders@worldofspice.co.uk, or feel free to call our team on 01277 633303. We look forward to hearing from you.
---