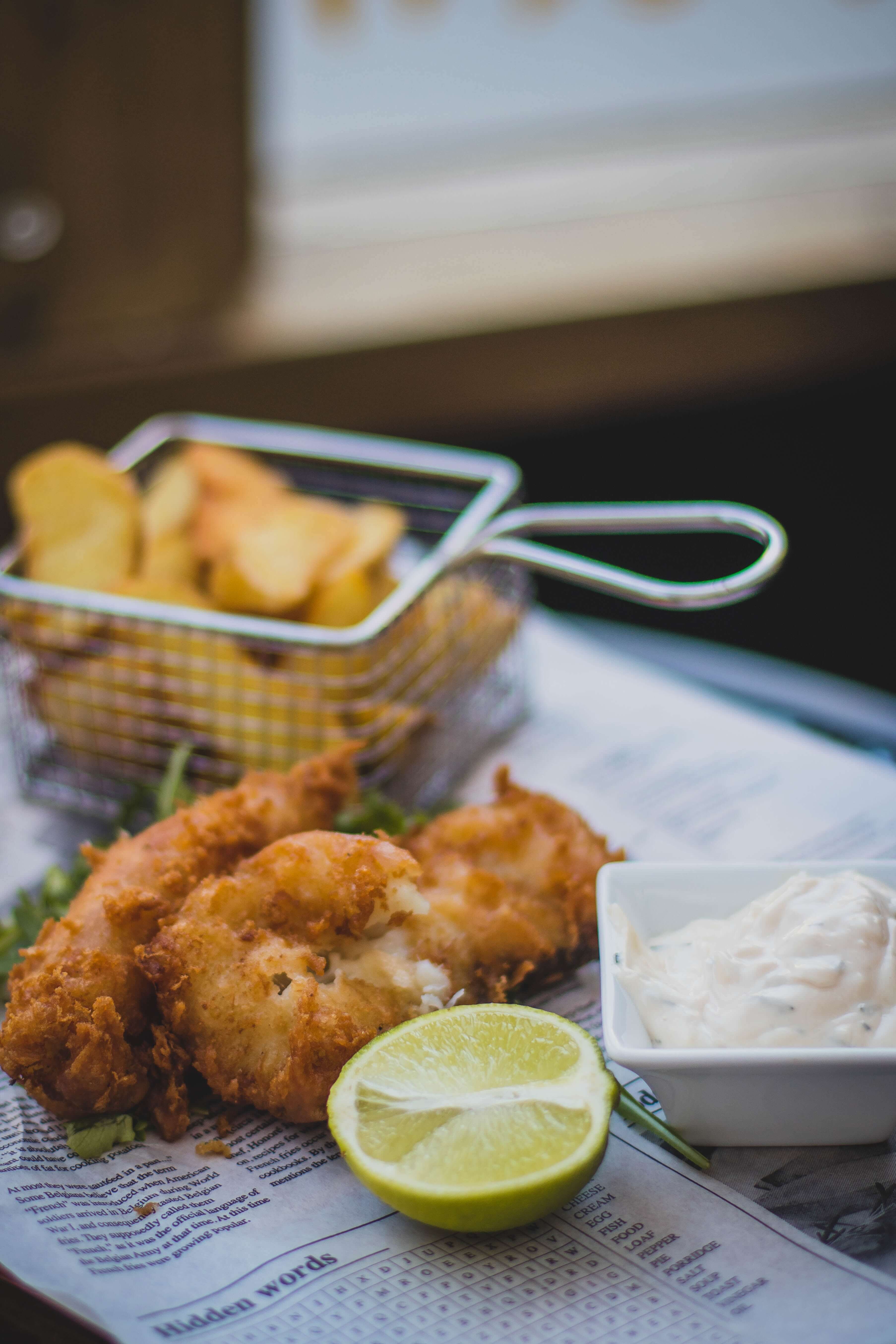 With national fish and chips day on 2nd June, it's the perfect excuse to add this classic British edition to your summer menu and try out new herbs and spices! Whether you're looking to enhance a customer favourite, or try new and traditional flavours, fish and chips will always ensure the crowds are happy and will keep them coming back for more! This week, we take a closer look at creating the perfect chippy fish dish.
A Little History
Often considered as Britain's 'national dish', fish and chips can be traced back to 19th century England. Local Londoner, Joseph Malin, opened the first recorded combined fish-and-chip shop in Bow, East London in 1860. Over a century later, a plaque was awarded to Malin's fish and chip shop to commemorate being the world's first fish and chip shop. The plaque can still be found in its original location, however, the establishment itself isn't in operation anymore.
If you're looking for true history and authenticity, the Rock & Sole Plaice dates back from 1871 and is London's oldest fish and chip shop still trading today!
Wondering why Fish and chips were traditionally served in newspaper? It's simply because it absorbed the grease and provided good insulation! It was a cheap way of ensuring that food was tasty, hot and could be enjoyed straight away. Newspaper wrapping has since been abolished because its probably not the most hygienic food presentation today!
Fried Fish
Traditional fish served at the 'chippy' is cod. In terms of its flavour, cod is delicious, flaky and mild. This firm fillet of fish batters beautifully and is quick to prepare. Two types of cod are usually used in the UK - Atlantic and Pacific. Their flavours and textures differ just slightly. Atlantic being a bit drier, firmer and sweeter than Pacific, which is delicate in texture, but it's typically only available between January and March. So, at this time of year, Atlantic cod has more availability.
When it comes to herbs and spices used in fried white fish, chip shops usually just use salt, pepper and finish with a wedge of lemon and a parsley garnish. Although not so much a spice, but a flavour, beer battered cod is also highly popular. With restaurants simply adding their choice of dark beer to the batter mix, which really compliments the flavour of white fish!
If you're looking to create fried fish with a difference, any of these seasonings could work with your recipe. It's important, to add a little, taste and you can always add more. Seasoning the batter too much could ruin the delicate flavour of the cod.
- Basil - a sprinkling pairs wonderfully with the fresh lemon.
- Parsley - works wonderfully with a little butter.
- Smoked Paprika - for more of a Cajun twist.
Other fresh flavours include:
- Dill
- Rosemary
- Sage
Chips
When it comes to traditional chip shop chips, herbs and spices aren't really used as such. In fact, just sea salt and vinegar should be used. Pepper can also be added for a slightly more complex flavour. If you do want to give your chips a twist, we would recommend a sprinkling of oregano. The fresh and fragrant flavour of these herbs work wonderfully with the potato and the light flavours of freshly fried cod, lemon and parsley.
Tartare Sauce
Tartare sauce is a delicious and complex sauce that goes perfectly with traditional fish and chips. Herbs and spices play a key part in giving this dip its distinctive salty, herby and fresh flavour.
There are many different combinations when it comes to tartare, or tartar sauce. Traditionally, it's made using mayonnaise, chopped gherkins, lemon juice, parsley and tarragon. However, you can also use these popular ingredients within the mix:
- Cornichons
- Capers
- Dill
- Worcestershire sauce
- Dijon mustard
- Sweet pickle relish
Mushy Peas
Mushy peas are a worthy side dish that many people enjoy alongside their fish and chips here in the UK! If you're looking to serve up unforgettable mushy peas with a twist, herbs and spices are your answer!
Marrowfat peas should always be used to a get texturized and tasty mix. Alongside salted butter and lemon juice, mint is our herb of choice here! It lightens the mix and gives them that delicious melt in the mouth flavour. Additionally, if you're looking for even more of a citrussy flavour, coriander can be used to put a little zest into the mix! Finish by stirring in a little salt and pepper and garnish with a little parsley.
Get in Touch
At World of Spice, we can help you achieve amazing flavour and traditional cuisine through our wholesale herbs and spices and seasonings. For more information about our bespoke services for trade and retail, please contact us at orders@worldofspice.co.uk, or feel free to call our team on 01277 633303. We look forward to hearing from you.
---