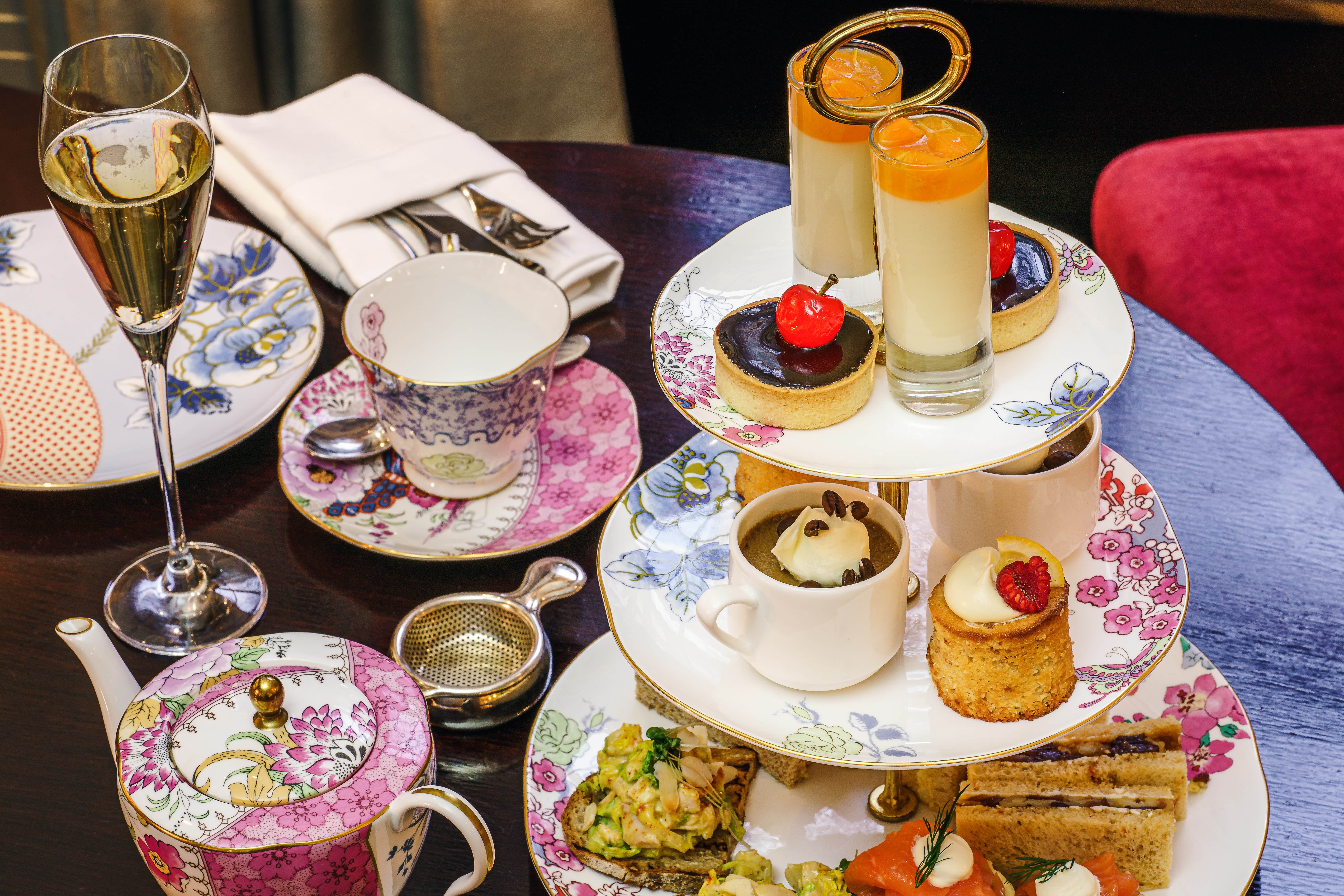 With Mother's Day this weekend, it's time to start thinking about the produce you'll need, including herbs and spices for catering. If you want your restaurant menu to be a hit with the whole family, the dishes you choose should be well thought out for the ultimate taste experience. Potent, fresh herbs and spices can help you to achieve the perfect Mother's Day specialities!
In this week's blog, we detail our recommended herbs and spices and dishes that say, 'mum's the word!'. You only have this week to capitalise on the celebrations, so get your orders in quickly!
Breakfast
They say breakfast is the most important meal of the day and going out for it is always a welcomed treat! Our go to would be either a Full English or Pancakes! Herbs and spices can make all the difference when it comes to elements of these dishes!
Full English: Add mushrooms infused with thyme to your breakfast plates. Simply stir in a pan with butter and dried thyme. This makes them creamy and oh so aromatic! If you're serving hash browns, sprinkle a little rosemary over the top before baking. Rosemary and potatoes go together like a match made in heaven.
Pancakes: Fancy a pancake batter with a twist? Add Vanilla, cinnamon, nutmeg, cardamom, ginger or star anise for a luxurious flavour! It'll infuse into the mixture as the pancakes are cooked in heat, ensuring flavour in every bite. Check out our recent pancake blog for more tips and toppings!
Sweet Treats
Planning on baking some delicious cakes, bakes and sweet treats to mark the occasion? In our opinion, you can't make a delectable treat without these essential in the cupboard:
Cinnamon
Nutmeg
Cardamom
Ginger
Before you start baking, be sure to order these in bulk!
Some of our favourite recipes for Mother's Day include warm cinnamon rolls, orange and cardamom cake, or sticky ginger cake! We would highly recommend any of these. They're refreshing, delicious and go down perfectly with a hot cup of Earl Grey Tea.
Afternoon Tea
 Talking of cake, nothing says 'thank you mum' like a deluxe afternoon tea. You can serve any of the cake recipes above as part of your afternoon tea menu. For an authentic spread, you must include scones and sandwiches! Utilising herbs and spices for catering will ensure that your afternoon tea ticks all the boxes and stands out from the crowd.
Sandwiches: Cheese and homemade chutney is delicious here. We'd recommend a sweeter chutney, so that it resembles a sweet pickle of sorts. You can utilise allspice to give it the perfect kick and sweetness. Coronation chicken is also a firm favourite. It's exotic but not too out of the ordinary. You'll need to invest in some high quality curry seasoning to ensure that traditional taste in the mixture.
Scones: Clotted cream and jam on a hot baked scone is a delight like nothing else! To make an impact with your scones, add a little pumpkin or chai spice to the mixture. If you're going savoury, why not try a cheddar and thyme mix? These a twist on a traditional scone and pair beautifully with butter.
 Coffee: Don't forget to pop a little cinnamon, chai or pumpkin spice into your coffee. Stir in, or if using a machine, steam into the milk. Don't forget to top with your chosen spice too!
Roast Dinner
Here are just some of the essentials that benefit from herbs and spices for catering and simply must be included on your Mother's Day roast dinner menu!
 Turkey: Stuff and sprinkle with onion, garlic, thyme, rosemary and sage for a fragrant and aromatic flavour.
Pork: For a more savoury taste, pork tastes incredible covered in a little garlic, parsley, rosemary, sage, and thyme.
Lamb: Rosemary, garlic and a little mint work beautifully with roast lamb.
Beef: Garlic, thyme, rosemary and sage make all the difference to roast beef.
Chicken: Chicken works with so many herbs and spices, but for a fresh kick, try oregano and rosemary.
Potatoes: All you need is rosemary, salt and pepper here.
Stuffing: Add a dash of thyme and sage to lift the mix and of course, salt and pepper to enhance all of the other flavours present in stuffing.
Cocktails 
Why not add a little fizz to your Mother's Day menu? Cocktails are the perfect accompaniment for the occasion. We'd recommend looking into creating fresh and moreish tipples such as:
Get in Touch
Our delicious herbs and spices for catering make it easy to create the perfect menu this Mother's Day! At World of Spice, we understand the importance of authentic and traditional tasting cuisine. As experienced and trusted suppliers of wholesale spices and herbs, our dried produce is known for their purity and potency, full of delicious flavour to give your food the edge. Our service is cost-effective and reliable; we go above and beyond for each of our customers to ensure that you get the produce you need for business.
From bespoke blends to a choice of packaging, complete with custom labelling, our comprehensive service can help you achieve your culinary goals. For more information about our services and what we can offer you, please contact us at orders@worldofspice.co.uk, or feel free to call our team on 01277 633303. We look forward to hearing from you.
---