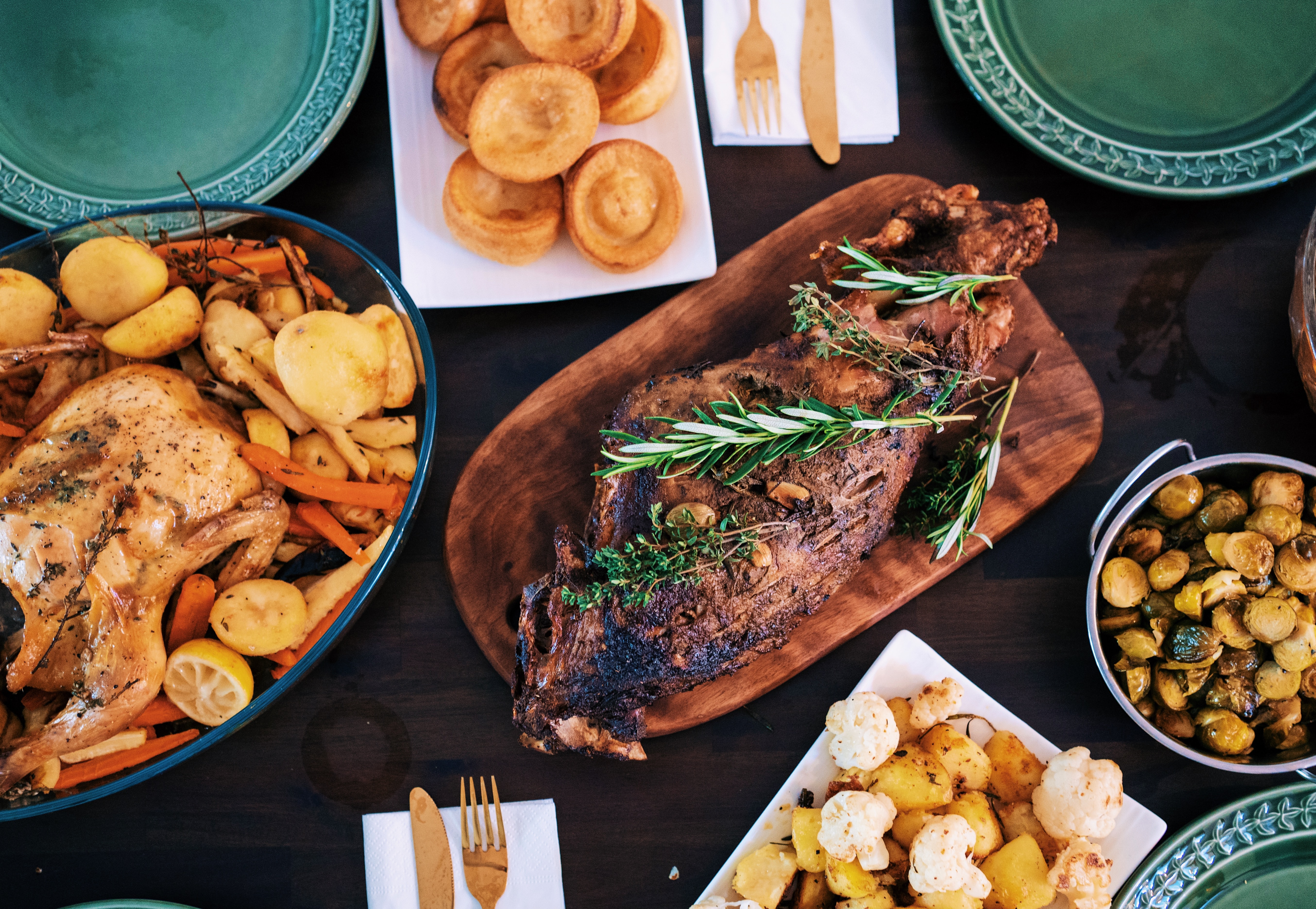 Christmas just wouldn't be Christmas without all the delicious food! From the roast turkey and gravy to the Christmas pudding, all year we look forward to those flavours and of course, the sheer volume of food! Whatever Christmas looks likes to you, the festive food is something we all look forward to. Herbs and spices for catering help to give our Christmas dinners the flavour we've come to know and love around the most wonderful time of the year. But, did you know that not everyone has a traditional Christmas dinner on Christmas day?
In some countries, their Christmas food looks quite different to ours here in the UK! In this week's blog, World of Spice take a closer look at the different festive delicacies around the world and the herbs and spices for catering that make all the difference to our festive dishes.
BBQ Turkey
There's nothing out of the ordinary about turkey at Christmas, but have you ever tried BBQed turkey? Originating in Australia and filtering into some traditions in the UK and USA, turkey on the BBQ creates a Christmassy crisp and delicious chargrilled flavour!. Simply rub with a little olive oil and rosemary for a little festive seasoning, sprinkle with salt and cracked black pepper and get that bird on the barby!
KFC
You may have heard about the most famous delicacy in Japan. Yes, that's right, on Christmas day, the Japanese's indulge in a different kind of bird! KFC at Christmas came from Takeshi Okawara, who actually managed the first KFC in Japan in the '70's. The Japanese pre-order their family sized Christmas party buckets in advance to ensure a guaranteed delivery on the big day. If you fancy some KFC style chicken this Christmas, you can easily recreate your own. The 11 essential herbs and spices for catering are garlic salt, white pepper, cayenne pepper, paprika, dried mustard, black pepper, celery salt, oregano, basil, thyme and salt, mixed with flour for the batter. Delicious!
Selyodka Pod Shuboy
Unless you've spent a Christmas in Russia, you probably won't have heard of Selyodka Pod Shuboy, or 'herring wrapped up'. It's quite an extravagant dish, made from chopped pickled herring, layered under diced cooked potato, carrots, beetroot, onions, and mayonnaise. It's then topped with boiled eggs. Russian families all get involved to create this beautiful looking dish around the festive season, or as part of Zakuski to celebrate New Year. Parsley is used to garnish this dish.
Smalahove
This one isn't for the faint-hearted. A Christmas tradition hailing from Norway, Smalahove is sheep's head served with potatoes and suede. Traditionally, it was a large meal for the poorer Norwegian population. The head of the sheep would be split in two; once split, the brain would be removed, and the pieces soaked in salted water for two days. The head would be salted, dried, smoked and then steamed, ready to be eaten. The ears and eyes are eaten first, as they're considered a delicacy. Dill and marjoram are used to flavour this Christmas delicacy.
Mattak and Kiviak
Native to ice cold Greenland, this Christmas tradition is certainly an acquired taste. Derived from the Inuit lifestyle, Mattak is a strip of skin taken from the narwhal or white whale with the blubber still attached, this is then carved up, seasoned and served in bite-sized chunks. It's served alongside Kiviak, which is the smoked Auk (arctic bird) meat, stuffed inside sealskin. How festive!
Mopane Worms
Served as festive snack in South Africa, mopane worms are harvested around Christmas time, gaining them the reputation of a yummy Christmas tradition overseas. The fresh worms are usually seasoned with herbs and spices for catering, including cracked black pepper, chilli and fried with onions and tomatoes. Rich in protein, they're actually the caterpillar of the Gonimbrasia Belina moth. They get their name from the Mopane tree, which provides the perfect haven for the worms to flourish in the drought-ridden landscapes of Namibia, Botswana and South Africa.
Feast of the 7 Fishes
Hailing from the Italian coast, the feast of the seven fishes is a Christmas delicacy, particularly in roman catholic Christmases. In past generations, it was tradition for Roman Catholics to abstain from eating meat and animal fats around Christmas, so fish obviously became the main course. The feast is said to represent the significance of the number seven in the bible. Usually enjoyed on Christmas eve, this dish consists of numerous different fish and seafood dishes being served on a platter.
Tamales
In Costa Rica, making Tamales with your family at Christmas is a tradition that is hundreds of years old! Many families have their own secret recipe, but the basics consist of corn dough, wrapped in a banana leaf or corn husk, this is then steamed. Some are also stuffed with a choice of meat, onion, garlic and potatoes. Traditionally, paprika, cumin and chilli powder are used in tamale mix.
Saffron Buns
In Sweden, Julbord is a three-course meal served at Christmas. The final course consists of dessert, which is traditionally rice pudding and saffron buns! Saffron buns are sweet and yellow in colour, due to the colourful saffron used. They are shaped into a chunky 'S' and baked in butter. They're supposed to be served by the eldest daughter in the family, but that shouldn't stop you from having a go at this delicious Swedish delicacy this Christmas! A sprinkle of cinnamon, nutmeg and cardamom can be used to infuse this dessert with a traditional Christmas flavour!
Christmas Pudding
It certainly wouldn't be Christmas without a Christmas Pudding! Originating in England in the 14th century, Christmas pudding actually started as a porridge-like meal that was full of fruits, oats, nuts, and suet called 'frumenty'. It was traditionally served as a fasting meal that would be made a month before Christmas in preparation for Advent. Alcohol would be added to the mix and then it would be steamed or boiled. It was often considered good luck for all members of the family to stir the mixture, making a wish as they go.

The pudding would then have lucky and prosperous items stirred into it. These included silver coins, wishbones, silver thimbles, and rings! Nowadays, we don't tend to do that, but tradition is to light our figgy pudding with brandy! Herbs and spices for catering play a large part in creating those delicious flavours we associate with Christmas Pudding. Everyone's recipes are different, but some great spices to have on hand for this are mixed spice cinnamon, cardamom and nutmeg.
Get in Touch
At World of Spice, we understand the importance of traditional tasting, seasonal cuisine. Herbs and spices for catering are the key to that festive authenticity. Our service is cost-effective and fully reliable; we go above and beyond for each of our customers to ensure that you get the produce you need for business.
From bespoke blends to a choice of packaging, complete with custom private labelling, our comprehensive service can help you achieve your culinary goals. For more information about our services for trade and retail and what we can offer you, please contact us at orders@worldofspice.co.uk, or feel free to call our team on 01277 633303. We look forward to hearing from you.
---