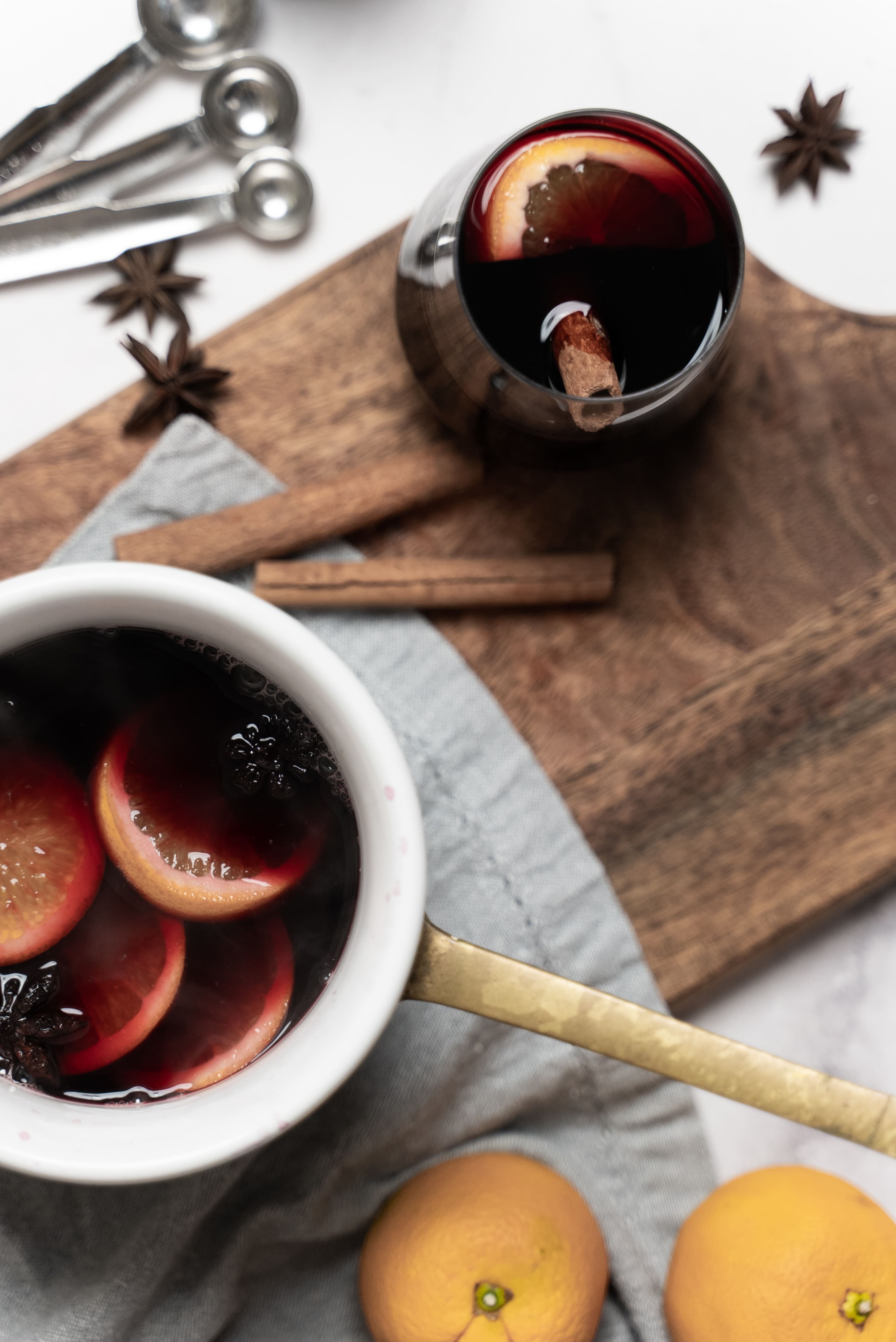 This week, we're shining the sleigh lights on Mulled Wine! With Christmas upon us, it's time you had a traditional mulled wine recipe to hand. The authentic seasoning and spices added in timely nature are what make mulled wine so delectable. You can always taste the difference between a freshly made glass and that from a bottle. Here are our secrets to making the perfect batch, that will have even the frostiest customers coming back for more!
Where Does Mulled Wine Come From?
Nothing says Christmas better than mulled wine. Sometimes called spiced wine, this alcoholic treat is served hot and has been the festive drink of choice around the globe for thousands of years!
Created by the Romans, mulled wine was enjoyed throughout the winter as a nutritious, warming drink to boost body temperature and immune systems, as the colder months set in. Many different herbs and spices were used within the mix – usually whatever was seasonally available at the time. As the Romans began to conquer parts of Europe, the mulled wine secret spread across their empire and the regions they traded with.
As popularity grew, the seasoning and spices began to adapt to European tastes, becoming sweeter and even more palatable. In the Scandinavian countries, popularity continued to increase and in Sweden, Claret (red wine, sugar, honey and spices) and Lutendrank (various spices, wine and milk) were just two of the variations that the Swedish monarchy made famous over the coming centuries.
The hot wine hype stuck in Scandinavia. More alternative recipes began to develop over time, with the word 'glögg' being used for the winter wine. Soon becoming associated with Christmas – where sales tended to skyrocket –, bottles were manufactured with images of Santa Claus on them and distributed to the rest of the world. Thus, a new era of the festive mulled wine was born! To this day, the drink continues to be a festive tradition, with Christmas markets selling thousands of gallons each week!
What is Mulled Wine Made of?
In its traditional form, mulled wine simply consists of a good bottle of red wine and a combination of orange, lemon, cinnamon, nutmeg, star anise, cloves, cardamom and sugar. Sometimes, brandy can be added. The wintery mix is simmered gently until hot; this ensures that all of the spices have infused the wine. It's simply Christmas in a cup!
What Is the Best Wine for Mulled Wine?
Although the seasoning and spices are the star of this show, it's no secret that you need a good base. Now, you don't have to go all out, but we'd recommend a reputable, middle ground as a minimum. Dark, fruity and full bodied will support all the flavours held within the mulled wine. Our favourites include Merlot or Grenache – they're rich, with notes of vanilla, enhancing the festive spice flavours. If you're making mulled wine for a lot of people, boxed wine is probably more budget friendly than buying Individual bottles.
The Best Spices for Mulled Wine
There are many different ways to make mulled wine. Our essential spices for a delicious batch include:
If you're strapped for time, why not try our mulled wine sachets, filled with lemon peel, orange peel, cassia, nutmeg, cloves, allspice. They come in multiple sizes, depending on how much you plan on making! Simply add them to wine, fruit juice or hot water for alternative options. 
Simple Mulled Wine Recipe
For 4 glasses you'll need:
1 bottle of good quality red wine, 1 lemon, 1 orange, 2 cinnamon sticks, 1 star anise, 4 cloves, 50 ml brandy, whole nutmeg, 50ml brandy, tbsp of brown sugar or honey.
Slice up the orange and lemon in even slices. Pour the red wine into a large saucepan. Add the fruit, cinnamon sticks, star anise, nutmeg and cloves. Heat very gently until the liquid starts to simmer. Simmer for 5 minutes, then turn off the heat and leave to mull for 1 minute.
Strain out the whole spices and fruit, then stir in the brandy (if you want to add this) and the sugar or honey. Ladle into mugs, or heatproof glasses to serve. Drop a slice of the orange in each and enjoy!
Can I Make Non-Alcoholic Mulled Wine?
Yes, of course! You just have to be a little more inventive with the base you use. All of the warming seasoning and spices remain the same though! Our suggestion is to replace the wine with pomegranate juice. To ensure that your mulled 'wine' is as full bodied as the original, we would recommend putting a handful of frozen blackberries into the mix and leave to simmer and stew. Stick to the recipe above, but just replace the wine with pomegranate juice and the brandy with blackberries. Simple!
Get in Touch
At World of Spice, we understand the importance of authentic and traditional tasting mulled wine over the festive period! As leading bespoke spice suppliers, our seasoning and spices are known for their purity and potency, full of delicious flavour to give your food and drink the edge. Our service is cost-effective and reliable; we go above and beyond for each of our customers to ensure that you get the produce you need for business.
From tailored blends to a choice of packaging, complete with custom labelling, our comprehensive service can help you achieve your culinary goals this winter. For more information about our services and what we can offer you, please contact us at orders@worldofspice.co.uk, or feel free to call our team on 01277 633303. We look forward to hearing from you.
---