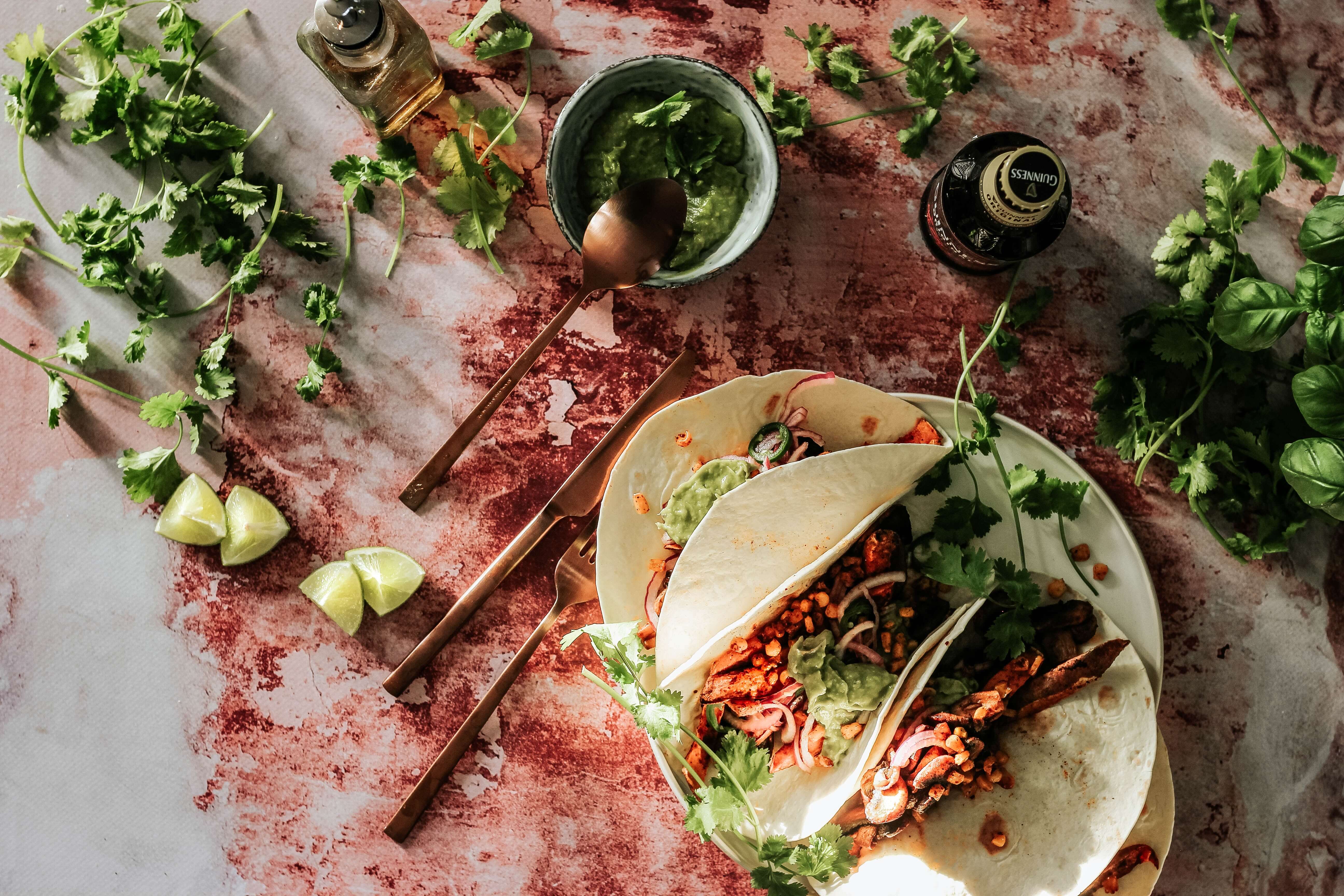 Wondering how to make the ultimate fajita seasoning and the filling that should be on your list of must haves? Well, you're in the right place! With national fajita day on August 18th, this week, our spice experts focus on all thing's fajita for the ultimate summer feast!
What is a Fajita?
Fajitas are tex-mex wraps that traditionally consist of grilled meat, onions, peppers, guacamole, salsa, and sour cream, served in warm tortillas. Often the meal is served buffet style, so those eating can create their own wrap combinations. The great things about fajitas are that you can adapt the ingredients to suit your taste! Many people like to add refried beans, lettuce, tomato, hot sauce, pico de gallo, mushrooms, coriander, cheese and different fajita seasoning to the mix.
Fajita history can actually be traced back to the cattle ranches of West Texas and Northern Mexico, where ranchers would use the tougher cuts of meat within wraps. The meat was cooked directly over an open flame and known as 'barbacoa' or the 'vaqueros' cooking technique to Mexican locals. Fajitas proved a great way of using up all the meat available, were nutritious, tasty and easily fed large communities.
The Difference Between a Fajita and Burrito
Although alike, these popular dishes are not the same! The difference between a fajita and a burrito is the volume of ingredients, the wrapping and serving style. A fajita typically contains just grilled meat and veggies within the filling. A burrito contains more filling and is made with meat, beans, veggies, rice and cheese. A burrito is also wrapped in a large tortilla, like a parcel, keeping all the filling inside, so it can't be seen. A fajita is wrapped in a smaller tortilla and enclosed at the bottom, with the delicious filling sticking out of the top!
When it comes to serving, although it can be eaten using the hands, a burrito is often eating with a knife and fork, to cut into the tightly rolled and filled large wrap. Fajitas are smaller and can be eaten as you would a sandwich. Talking of burritos, if you're after burrito filling ideas, check out our recent blog here!
How to Make Fajita Seasoning
This seasoning is spicy, tangy and full of flavour! To make the perfect fajita seasoning you'll need the following Mexican inspired herbs and spices:
To make a small pot of this, you'll need a tablespoon of everything, except the coriander – just half a tablespoon of this will do! Easy! Don't have time to make your own? At World of Spice, we sell our expertly blended fajita seasoning that is bursting with flavour and cost effective.
Popular Fajita Fillings
If you're looking for inspiration when it comes to fajita fillings and toppings, here are some of our favourites:
Chicken: Delicious with sizzling veg, seasoned chicken is the ultimate combo.
Steak: Tender steak adds a juicy element to your wraps, slice thinly.
Shrimp: Shrimp fajitas are light and packed full of flavour. Add pineapple salsa to add a dash of tangy sweetness to accompany this popular seafood.
Mushrooms and Halloumi: This combo is perfect for vegetarians who still want to experience a take on the traditional fajita!
Pickled Onions: After some crunch? Cover sliced red onions in lime juice for about 30 minutes before serving the fajitas and sprinkle on top.
Sliced Avocado: Don't fancy guacamole? Or perhaps you can't get enough of avo! Slice some up, sprinkle with lime juice and cracked black pepper, then place on top of your fajitas.
Queso: Add a little cheesy creaminess to your fajitas with a tasty queso dip. It's made with cheddar cheese, tomatoes, and hot spices – simple and delicious!
Chipotle Sauce: Chipotle sauce is delicious with fajitas and can spruce up those veggies in an instant. Simply combine chipotle paste with crème fraiche or Greek yoghurt and mix together!
Get in Touch
Fajita seasoning got you feeling hungry? At World of Spice, we have hundreds of delicious herbs and spices on offer that are suitable for both trade and retail! We understand the importance of authentic and traditional tasting cuisine. Our produce is known internationally for its purity and potency, full of flavour to give your food the edge. Our service is cost-effective and reliable; we go above and beyond for each of our customers to ensure that you get the produce you need for business.
From bespoke blends to a choice of packaging, complete with custom labelling, our comprehensive service can help you achieve your culinary goals. For more information about our services and what we can offer you, please contact us at orders@worldofspice.co.uk, or feel free to call our team on 01277 633303. We look forward to hearing from you.
---