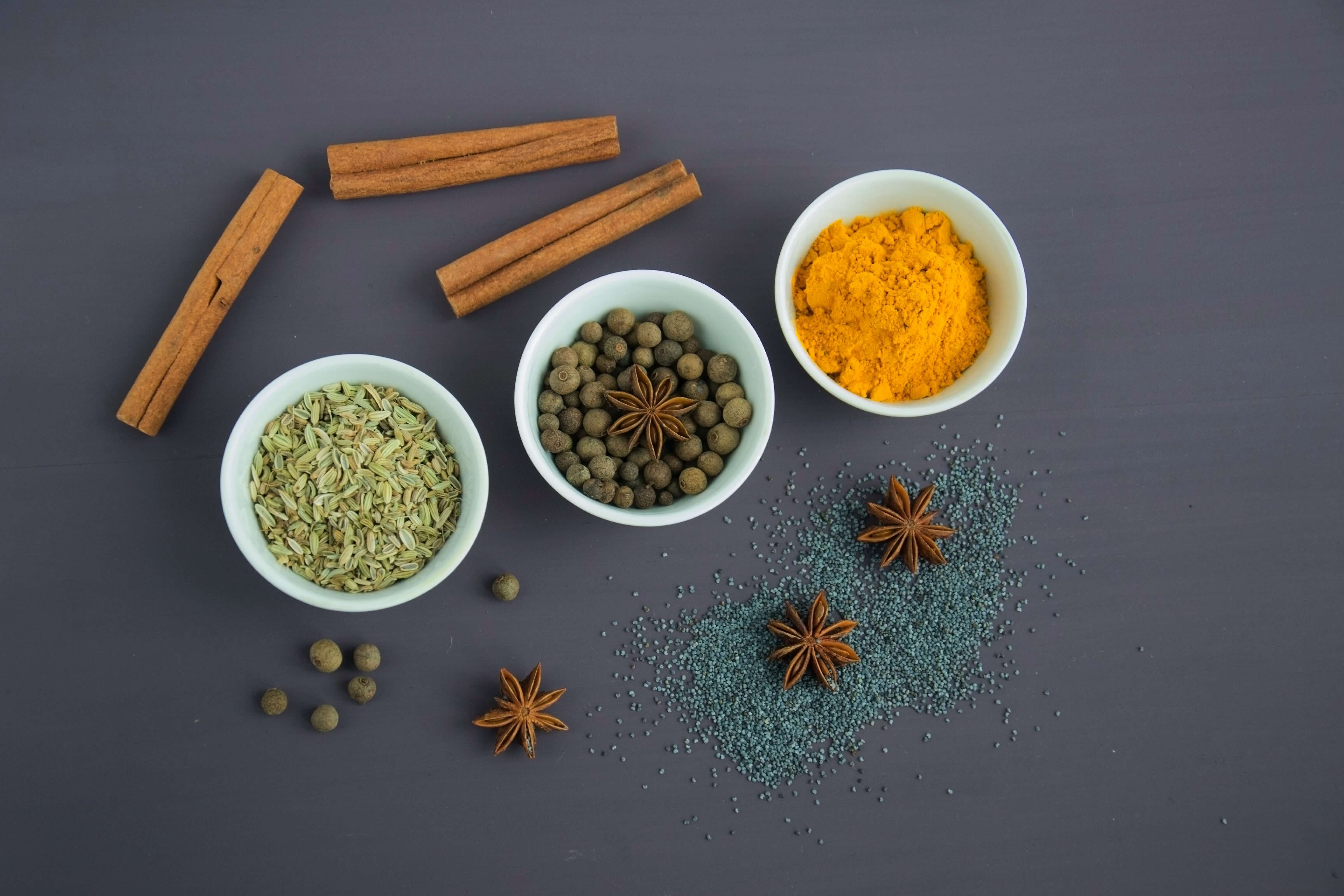 Spices for curry give these much loved and fragrant dishes their distinctive flavours! With the 25th national curry week taking place 2nd-8th October this year, we thought we'd dedicate this week's edition to the delicious seasonings and spices used in curries and how they can make the world of difference to your Indian cuisine all year round.
Second to Naan
It has frequently been said that curry is the new national dish of Britain, and it's easy to see why! Since the 1970's, curry houses have become staple high street favourites up and down the country, with millions of curries consumed every week! No wonder there is a whole week dedicated to the celebration of the dish!
Aside from the heat, curries are known for their colourful, rich and fragrant essence. Curry has a distinct flavour that is deep and earthy from the blend of savoury spices but is also lifted by the vibrant and sweet undertones that are carried throughout the dish. This dish relies on seasonings and spices to create the unique taste. Curry is made in many different ways across the likes of India, Thailand, Malaysia, China and South Africa to names a few.
Our Top 10 Curry Seasoning
Of course, it depends on the type of curry you're wanting to serve, but there are a few essential spices for curry that every chef should have in their pantry. From korma to vindaloo, many of these spices are needed to create a tasty and authentic base.
Dried Red Chilli's: Ranging from medium to hot, red dried chilliescan give your dishes a strong kick. The more you add, the hotter the curry will be. They're milder when used whole.
Cinnamon: Perfect to channel that sweet undertone, cinnamonadds a natural and fragrant flavour to a curry dish. Marinate your curry meat in this to help to balance the hotter spices.
Fenugreek: Fenugreek, also known as Methi, is popular in traditional veggie or chicken-based curries as its earthy and slightly bitter flavour complements these ingredients really well.
Cayenne Pepper: One of the most loved spices used in curries but also in a wealth of other cuisines, cayenne pepperis a must for your spice collection. Made with chilli and paprika, with a red pepper base, it's perfect for adding heat with a subtle smokiness to your curries.
Coriander: This fragrant green spice adds a refreshing zest to the foundations of a curry. Ground corianderis usually preferred over coriander seeds.
Cumin: Warm, earthy and slightly peppery, cuminis a one of those seasonings that can transform an authentic spicy dish. Its aromatic qualities can easily boost the depth of a curry.
Cardamom: This whole spice comes in green or black pods, you can use both types of cardamomin a curry, but green is more commonly found. These add a wonderful fresh and fragrant element to your cooking and can give rice a subtle aromatic flavour.
Mustard Seeds: Black, brown or yellow mustard seedsare traditionally used to give curry a warmer depth of heat.
Turmeric: Bright and vibrant turmericis derived from roots in the ginger family and will add a wonderful colour to curry and rice. It's warm, yet slightly bitter taste isn't too strong; it's used more for its colouring properties than to add flavour.
Black Pepper: One of the most popular spices used in curries worldwide, black pepperwill add a sharpness to your curry dish and enhance all the other spices for curry.
Pilau Rice Seasoning
Nothing accompanies a curry better than pilau rice! If you're looking to make an impact, home-made pilau rice is a necessity! To make the seasoning you'll need:
The above herbs should be lightly crushed with a pestle and mortar.
This group of herbs and spices can be stirred with the crushed herbs above and sprinkled into a hot pan with cooking fat, to release the volatile oils. Stir in the rice and into the salty boiling water or broth to cook.
If you don't have a lot of time to season your rice, you can buy ready ground pilau seasoning. Ours includes Salt, Cumin, Onion, Garlic, Turmeric, Paprika, Mustard, Cardamom, Cloves, Poppy Seeds and Cinnamon.
Need Extra Flavour? Get in Touch!
At World of Spice, we understand the importance of authentic and traditional tasting cuisine. Our seasonings and spices for curry are known for their purity and potency, full of delicious flavour to give your food the edge. Our service is cost-effective and reliable; we go above and beyond for each of our customers to ensure that you get the produce you need for business.
From bespoke blends to a choice of packaging, complete with custom labelling, our comprehensive service can help you achieve your culinary goals. For more information about our services and what we can offer you, please contact us at orders@worldofspice.co.uk, or feel free to call our team on 01277 633303. We look forward to hearing from you.
---