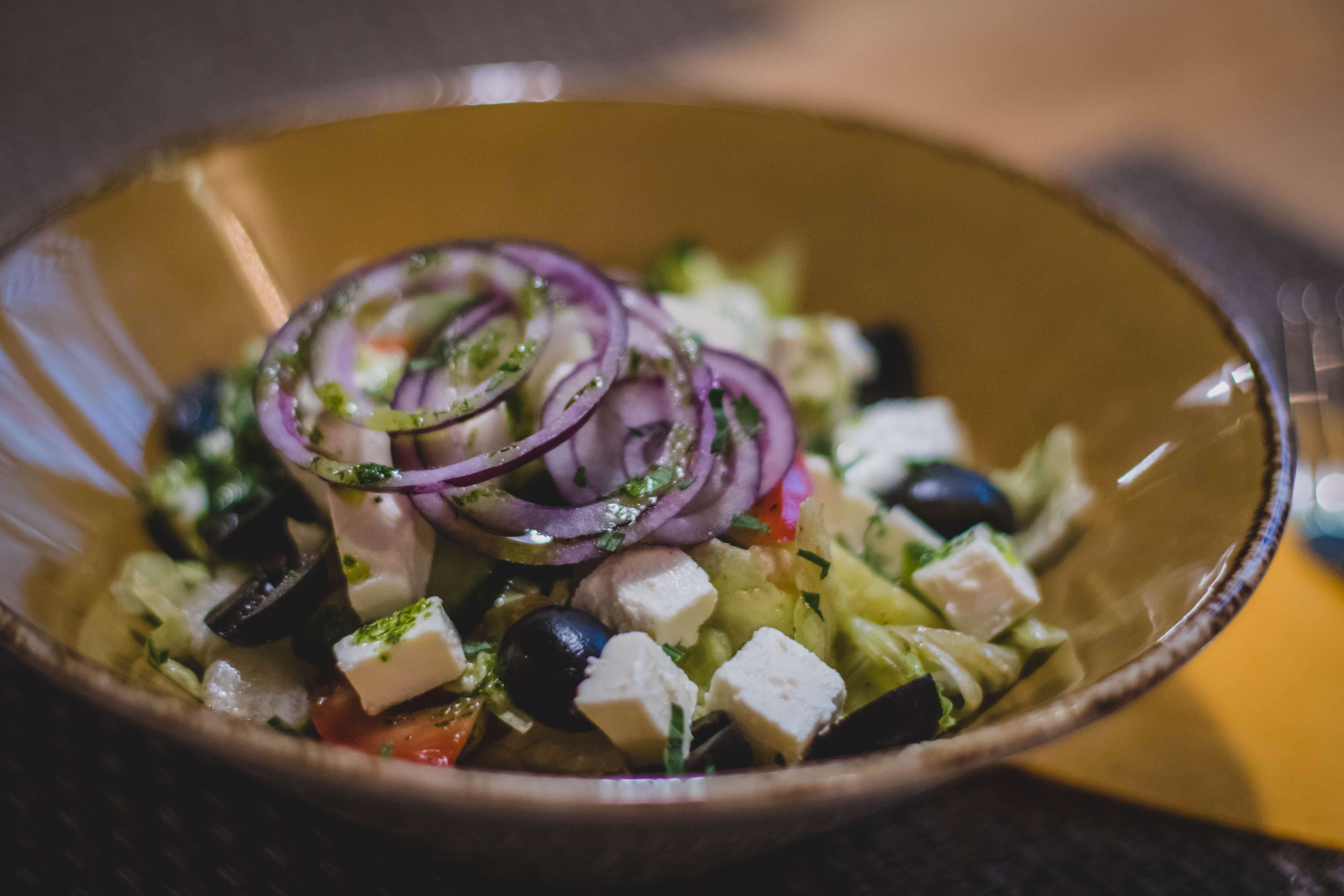 Greek food is known for its delicious and fragrant flavours. This is down to careful preparation, using fresh ingredients, and of course specific herbs, spices and seasonings that give this cuisine its distinctive flavours and aromas.
You can enjoy Greek food all year round, however, we think it tastes particularly special in the summer. There's nothing quite like al fresco dining with a Greek mezze platter, drizzled with fresh tzatziki and if you're feeling brave, served with a shot of Ouzo!
Looking to recreate authentic Greek cuisine in your restaurant? You've come to the right place. Here at World of Spice, we are bespoke spice suppliers with over 100 years combined experience! We can help you pick the perfect selection of dried herbs and spices, to create the perfect summer menu for your customers.
An Introduction to Greek Cuisine
The Greek cuisine we know and love today offers a wonderful, rich and diverse array of foods and flavours. This has been passed down through thousands of generations, with traditional herbs, spices and seasonings being used in many creative ways. Greek food has always been fresh, resourceful and inviting.
Even today, Greece is a nation of farmers and farming families. Cheeses, fruits, nuts, oils, grains, legumes and fresh herbs and spices are mostly organically produced and have formed the traditional Greek cuisine we're oh so familiar with. Yes, bread, olives and olive oil were staples in the Greek diet thousands of years ago, just as they are today!
Greece's climate is perfect for growing all sorts of traditional delicacies, such as olives, oregano herb and lemons. Vineyards also cover much of the hot, hilly terrain and alongside it's delectable dishes, Greece is also known for its flavoursome fine wines and spirits.
20% of Greece is made up of islands; no part of the Greek mainland is more than 90 miles from the sea. This means that seafood is a fresh favourite in the Greek diet. You can also expect to be served lamb and goat if you're visiting. These are traditional meats enjoyed at restaurants and around family tables in Greece. Poultry, beef and pork are also in plentiful supply, to accompany your glass of mature red wine.
Simple and Satisfying
 Greek food is simple, elegant and all about the tasting experience, ultimately bringing people together. Meals are flavoursome, hearty and the portions certainly aren't small. The ethic behind many Greek dishes is 'simple and satisfying'. From mezze, moussaka to fresh Greek salad – the common denominator here is simplicity with ingredients. It's the extra herbs, spices and seasonings that really make the dishes what they are! So long as you have a bottle of high-quality Greek olive oil and array of bulk herbs and spices, you can easily create authentic Greek cuisine.
Is Mezze Greek?
There's a lot of dispute about what dishes are traditionally Greek and what aren't. But yes, Mezze is Greek, with the word mezze translating to 'a taste or bite'.  That being said, Greek food is probably the category that has the most 'fusion cuisine' incorporated into its mix. This can be traced back to 350 BC.
With each successive invasion and settlement came culinary influences from the Romans, Venetians, Balkans, Turks, Slavs, and even the English. Even today, Greek foods have names that originate from those cultures, most notably the Ottoman Empire. For example, favourites like Tzatziki – stems from the Turkish word Cackik, and Hummus from the Arabic word for chickpea. During these times, classic elements of Greek cuisine travelled across the borders and filtered into Europe, North Africa and the Middle East.
The Best Herbs, Spices and Seasoning for Greek Cuisine
If you wish to create authentic Greek cuisine in your restaurant, it starts with the herbs, spices and seasonings you use. To get those traditional fresh, fragrant Greek flavours and aromas here is the bulk herbs and spices we recommend:
Oregano – Flavourful and aromatic, oregano is a Greek staple. Use this in marinades, salads, roasted veg or as a fragrant seasoning for any meat dishes.
Mint - Fragrant mint is ideal for adding a refreshing burst of flavour to any dish or dressings. This is traditionally used in salads, marinated feta, lamb stews, and traditional Greek beverages. 
Dill – Dill has a deliciously fresh, citrus-like taste, with a slightly grassy undertone. Its subtle sweetness means it works particularly well with garlic and lemon flavourings and can also be used as a substitute for parsley. It brings a bright flavour to kebabs, chicken souvlaki and tzatziki, which is traditionally made with dill, cucumber and yoghurt!
Thyme – thyme is an essential Greek herb, rich with complex flavours. It's sweet aroma and mellow flavour make it the perfect addition to Mediterranean recipes, particularly in rubs for roast chicken and in traditional soups and stews. It pairs wonderfully with rosemary, oregano and bay leaves.
Garlic - Garlic delivers an instant flavour boost to whatever Greek standard you are cooking. The powerful, savoury essence pairs well with both the rich meatiness of lamb dishes and livens up vegetables that are frequently used in Greek cuisine.
Basil – Basil's aromatic nature means it can freshen up any savoury dish. A member of the mint family, it offers a bright aroma, with a hint of sweetness. This makes it a perfect partner for tomato-based delicacies, which are found in many Greek dishes. Basil complements tomato flavours, dulling the acidity and enhancing its natural sweetness.
Rosemary - Our final essential bulk herb is Rosemary. Ancient Greeks believed that this herb enhanced brain power! A Mediterranean favourite and known for its peppery, woody flavour, rosemary is an aromatic herb that is used to season breads, vegetables and meats, it brings a light and fragrant quality to any dish it touches. 
Get in Touch
At World of Spice, we understand the importance of traditional tasting cuisine. As bespoke spice suppliers, we know that using native herbs, spices and seasonings are the key to that authenticity. Our service is cost-effective and fully reliable; we go above and beyond for each of our customers to ensure that you get the produce you need for business this Summer.
From bespoke blends to a choice of packaging, complete with custom private labelling, our comprehensive service can help you achieve your culinary goals. For more information about our services for trade and retail and what we can offer you, please contact us at orders@worldofspice.co.uk, or feel free to call our team on 01277 633303. We look forward to hearing from you.
---