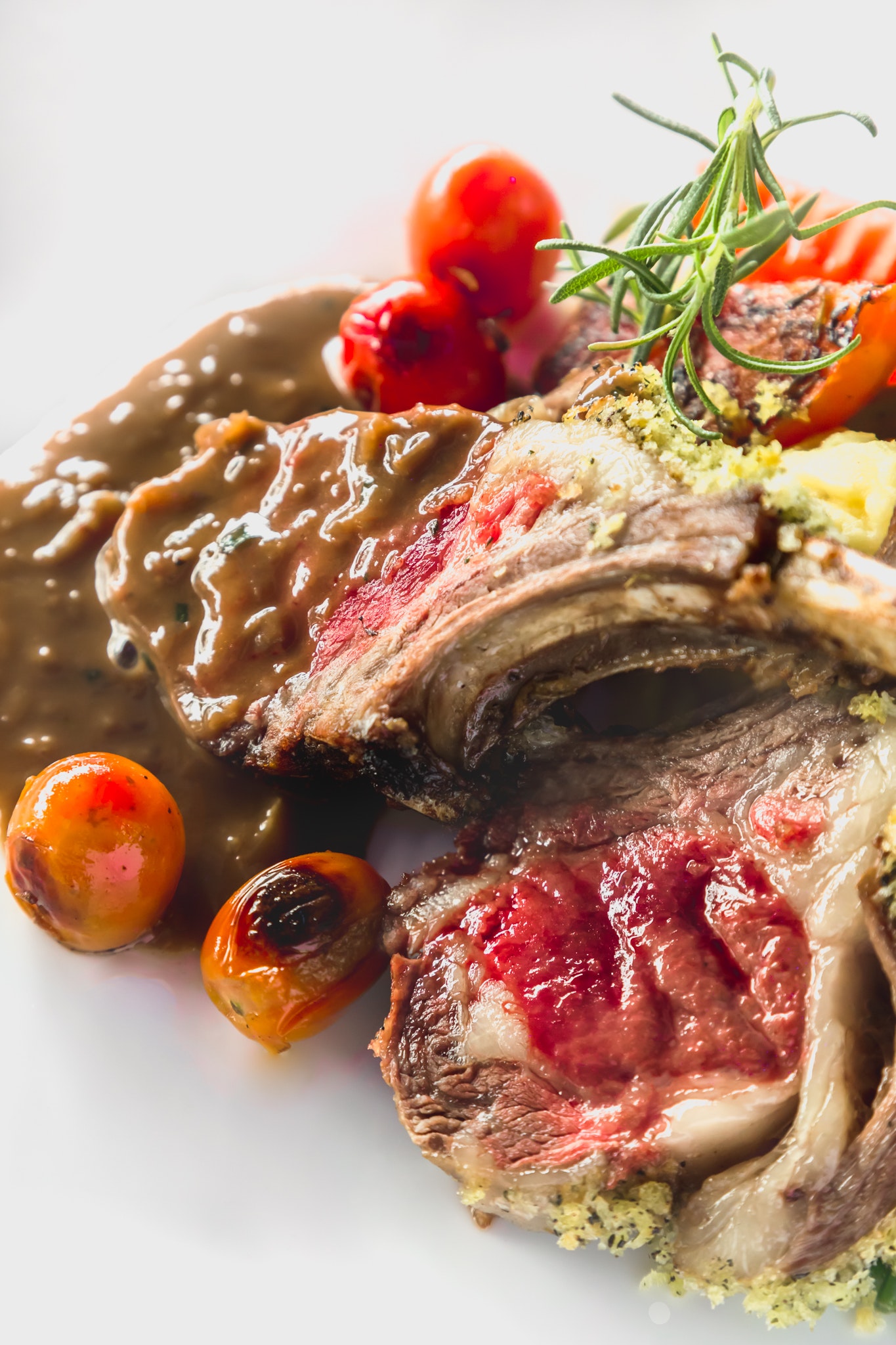 There's nothing quite like the Easter Roast! Herbs and spices can be used liberally to enhance the flavours we know, love and associate with the springtime roast dinner! If you're after a few ingredients to set your restaurant dinner apart from the rest, then look no further. This week, World of Spice take a closer look at the seasoning you should be using in the run up to Easter!
Our Top 10 Easter Herbs and Spices
Springtime symbolises new life. In light of this, you can use herbs and spices to add a fresh flavour and rejuvenate your taste buds! All dried produce will give your food the delicious flavour you're after. However, there are a few we would recommend stocking up on around this time of year:
Of course, this is all down to personal taste and the exact dish you're recreating. We'd recommended to have the above list to hand this spring season. 
Seasoning for Roast Meat
Need a helping hand when it comes to your roast meat this Easter? Try these seasonings.
Beef: Garlic, thyme, rosemary and sage make all the difference to roast beef. Rub into the meat with a little oil and sprinkle with salt for a crispier finish. Baste in the fragrant juices halfway through and sprinkle again with a light dusting of salt and pepper. 
Chicken: Chicken works with so many herbs and spices, but for a fresh kick this Easter, try oregano and rosemary. Thyme will add a depth to the meat, so if you want things a little stronger, add this.
Pork: Pork tastes incredible covered in a little garlic, parsley, rosemary, sage, and thyme. We recommend buying a pork shoulder with the potential for crackling. Score the meat and sprinkle with salt, pepper and mustard powder. Baste in the juices halfway through.
Turkey: Although more traditional at Christmas, turkey tastes delicious all year round. Stuff and sprinkle with onion, garlic, thyme, rosemary and sage for a fragrant and aromatic flavour. You can even step it up a notch by adding a squeeze of lemon and orange, roasting the segments with the turkey for a fresher flavour.
Lamb: The go to meat at Easter. Lamb is known for its rich flavour. Rosemary, garlic and a little mint work beautifully with roast lamb. Be sure to rub onto the meat liberally. Sprinkle a little fresh mint on top for a little springtime colour!
Accompany Lamb with Mint Sauce: obviously, fresh mint would be the go-to herb here. Making your mint sauce from scratch avoids that artificial minty taste you get with the pre-made version. Add vinegar, lemon and a little sugar to the mix and you've got a delicious, fresh condiment to have with your roast lamb.
Large Lamb Joint Cooking Tips
Talking of lamb, perhaps you're cooking a large joint for your Easter roast dinner? Here are our top tips to make cooking for the masses a little easier.
Bone-In Leg Joints:
Medium - Roast for 25 minutes per 500g, plus 25 minutes.
Well Done - Roast for 30 minutes per 500g, plus 30 minutes.
Part-Boned Shoulder –
60 mins per 500g, plus 30 minutes.
Make sure:
Remove the joint an hour before cooking. Preheat oven to 180 degrees.
Ensure you know how much the joint weighs, as this will affect its cooking time.
Leave the meat to rest after cooking so that it becomes juicier and easier to carve. Large joints can be left to rest for up to 30 minutes.
When carving, hold the join with a fork to stabilise it. Repeatedly cut down until you hit the bone to carve equal slices. Run the knife horizontally across the bone to 'release' the slices. Then, turn the joint over and run the knife over the bone to remove any extra meat.
Roast Vegetables
Carrots and Parsnips: Roasted carrots and parsnips are a classic on an Easter dinner. To add a rustic sweetness to a plate, we recommend a drizzle of honey, a sprinkle of rosemary, salt and pepper.
Red Cabbage: For a large batch, add a mix of herbs and spices including – 1 star anise, 1 cinnamon stick, cardamom pods and a sprinkle of nutmeg. This is a side where warmer flavours can be unleashed to compliment a zesty cut of meat.
Cauliflower Cheese: To enhance your Easter cauli this year, add a little nutmeg and mustard to your sauce for an indulgent side dish. Make a mixture of breadcrumbs, cheese, salt, pepper, thyme and parsley and sprinkle on the top – trust us. Herb crusted cauliflower cheese is just delicious!
Roast Potatoes: Looking for the ultimate crispy potato? Douse your potatoes in either goose fat or oil and salt - stir to ensure a crisp. Add some rosemary and parsley to the mix and continue to stir. Be sure to turn halfway through cooking and sprinkle a little more herbs and salt on to ensure a full flavour.
Stuffing
With herb and onion stuffing, add a dash of thyme and sage to lift the mix and of course, salt and pepper to enhance all of the other flavours. For reference, a 12-person serving requires 1 tablespoon of dried thyme, 1 tablespoon of dried sage, and half a teaspoon of both salt and pepper, for the best flavour.
Gravy
We all know that a good gravy can be the making of your roast dinner! You just can't beat it poured over freshly steamed vegetables and roast lamb. So, we recommend making a large batch! Add the fats and remanence of what you're cooking to the liquid. It's an easy way to infuse those delicious flavours. You can also add strong savoury herbs like a bay leaf, marjoram, sage and thyme to add a tangy bite.
Get in Touch
Looking for bulk herbs this spring season? Remember, to get your orders in now to get them in time for Easter! At World of Spice, we pride ourselves in accommodating our clients, but we recommend ordering your herbs, spices and seasonings in plenty of times to avoid being disappointed! Our herbs and spices can help you achieve amazing flavour and traditional tasting cuisine this spring.
For more information about our bespoke services for trade and retail, please contact us at orders@worldofspice.co.uk, or feel free to call our team on 01277 633303. We look forward to hearing from you.
---