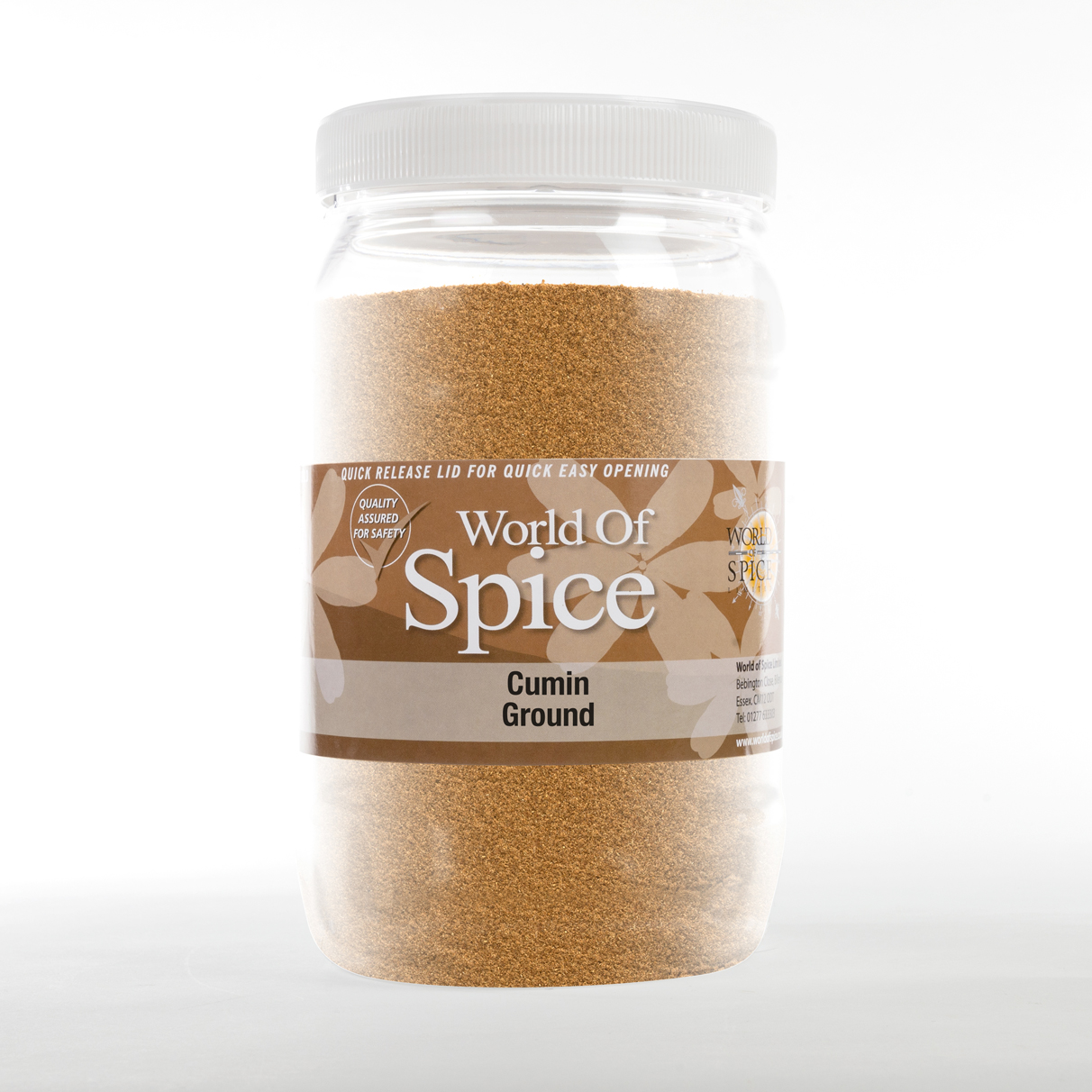 In the last couple of years, veganism has taken the world by storm. Currently, there are around 80 million vegans worldwide, making up around 14 percent of the world's population. With the number consistently increasing, it is estimated that if the movement maintains its current rate of growth, over the next 10 years, 1 in 10 people will be vegan. That's quite a statistic!
There's no denying that There's no denying that veganism is a lifestyle change. Choosing to go plant-based means experiencing different kinds of flavours and cooking in a new way. Unfortunately, vegan food tends to come with the stigma that it is 'bland'. Here at World of Spice, we know this doesn't have to be the case! Through delicious herbs, spices and seasoning online from us, any food can be transformed into a mouth-watering treat! 
Why is it important to eat herbs and spices as a Vegan?
It's an individual choice as to whether you add a little extra to your vegan dishes, but if you're going plant-based, it certainly helps to keep food flavoursome. Enjoying the taste of our meals is an essential component to a balanced and sustainable eating pattern and what better way to flavour vegan meals than with tasty plants?
Additionally, herbs, spices and seasoning online contain many antioxidants and other phytochemicals that can benefit health, even in small quantitates. From a health perspective, when it comes to vegan nutrition, a focus on whole foods can be helpful for overall wellbeing. While legumes, pulses, whole grains, vegetables, fruits, nuts and seeds can be tasty, they will often require a little boost of seasoning to enhance their natural flavour.
Creating Flavour
With the right seasoning online, bought from a reputable brand, it is completely possible to make equally satisfying plant-based versions of the nation's favourite meals. Often, it's the simple seasonings that we use day in day out that can make the most difference; quality is everything! In our opinion, the seasoning used is often the difference between a mediocre meal and another helping!
Seasonings, herbs and spices can help to enhance the natural flavours in any dish, bringing the ingredients to life, whether you're after a fragrant, salty, sweet, smoky or spicy taste. They add beautiful aromas and help us to distinguish between authentic cuisine. In some cases, some dried produce can even intensify the colour of food, helping it to look as delicious as it tastes.
Dried or Fresh Produce?
It depends on what you're trying to achieve with your vegan dish, because some dishes require fresh produce for aesthetic reasons. If you're talking flavour, we'd always go with dried. Buying your herbs, spices and seasoning online guarantee better quality, more potency, easier storage and cost-effectiveness. Purchasing dried herbs, spices and seasonings online and in bulk, especially for trade, is always cheaper than buying fresh elsewhere.
Many people don't realise that dried herbs and spices are actually a lot more flavoursome than fresh. Good quality dried produce will always have a stronger and deeper flavour than fresh, elevating your cuisine instantly. Because of their potency, you can usually add less to your dishes, than you would fresh. A good ratio to apply in your recipes is 1 to 3, so not to overpower. For instance, one tablespoon of fresh oregano to one teaspoon of dried. When cooking, it's always easier to add more flavour than it is to take it away, so taste as you go to make sure your dish has the required elements.
Storage Tips
With dried herbs, spices and seasoning bought online, it's all processed and packaged for longevity and freshness. The flavour of dried produce will last because they don't go 'off'. However, if they are opened and kept for a long time without use, naturally, the herbs and spices will lose potency. Storing your produce in a cool, dark room will increase the amount of time they last. Generally, whole spices and dried herbs will keep for 18 months, with ground produce keeping for about 1 year.
Essential Seasonings to Have to Hand
If you're just starting your plant-based journey, we would recommend googling some delicious recipes to see what takes your fancy. This way, you can discover different herbs and spices through dishes that you'd like to prepare. Every vegan kitchen needs to start somewhere, our favourite seasonings include:
Cumin: Cumin is a must-have for vegan dishes. It's one of the most popular spices, and for good reason. Its earthy flavour is popular in Indian, Mexican, and Middle Eastern cuisines.
Turmeric: Turmeric is a member of the ginger family and has a slightly peppery flavour. It goes really well with cumin and is commonly used in Indian and Thai dishes. Turmeric is also known for its deep yellow colour and adds vibrancy to any dish.
Garlic: Garlic is great to have on hand to add flavour to vegan cooking. It can even be used in dips and salad dressing. It's also packed full of vitamins and minerals to promote a healthy immune system!
Don't forget good old salt and pepper too!
How To Include More Herbs, Spices and Seasonings In Your Vegan Diet
If you're looking to include more fruitful flavours into your vegan diet, we would recommend the following:
Try a new recipe each week:New recipes can broaden your horizon when it comes to herbs, spices and seasonings online in general. International cuisine is a great way to make the most of this one.
Keep a variety of dried produce handy: Stock up on your favourite flavours and introduce new ones that have similar qualities.
Have a meal plan for fresh herbs: Fresh herbs are often sold in larger bunches, so have a couple of recipes ready for the week, so that you can make the most of the bunch. Even using them to spruce up a salad or a wrap is a great idea.
Get in Touch
At World of Spice, our produce is known internationally for its delicious and strong flavour. We always deliver the highest quality products, to aid authentic vegan cuisine. If you're looking to buy seasonings online, we can arrange fast and convenient delivery to meet your business or consumer needs.
From bespoke blends to a choice of packaging, complete with custom labelling, our comprehensive service can help you achieve your culinary goals. For more information about our services and what we can offer you, please contact us at orders@worldofspice.co.uk, or feel free to call our team on 01277 633303. We look forward to hearing from you.
---