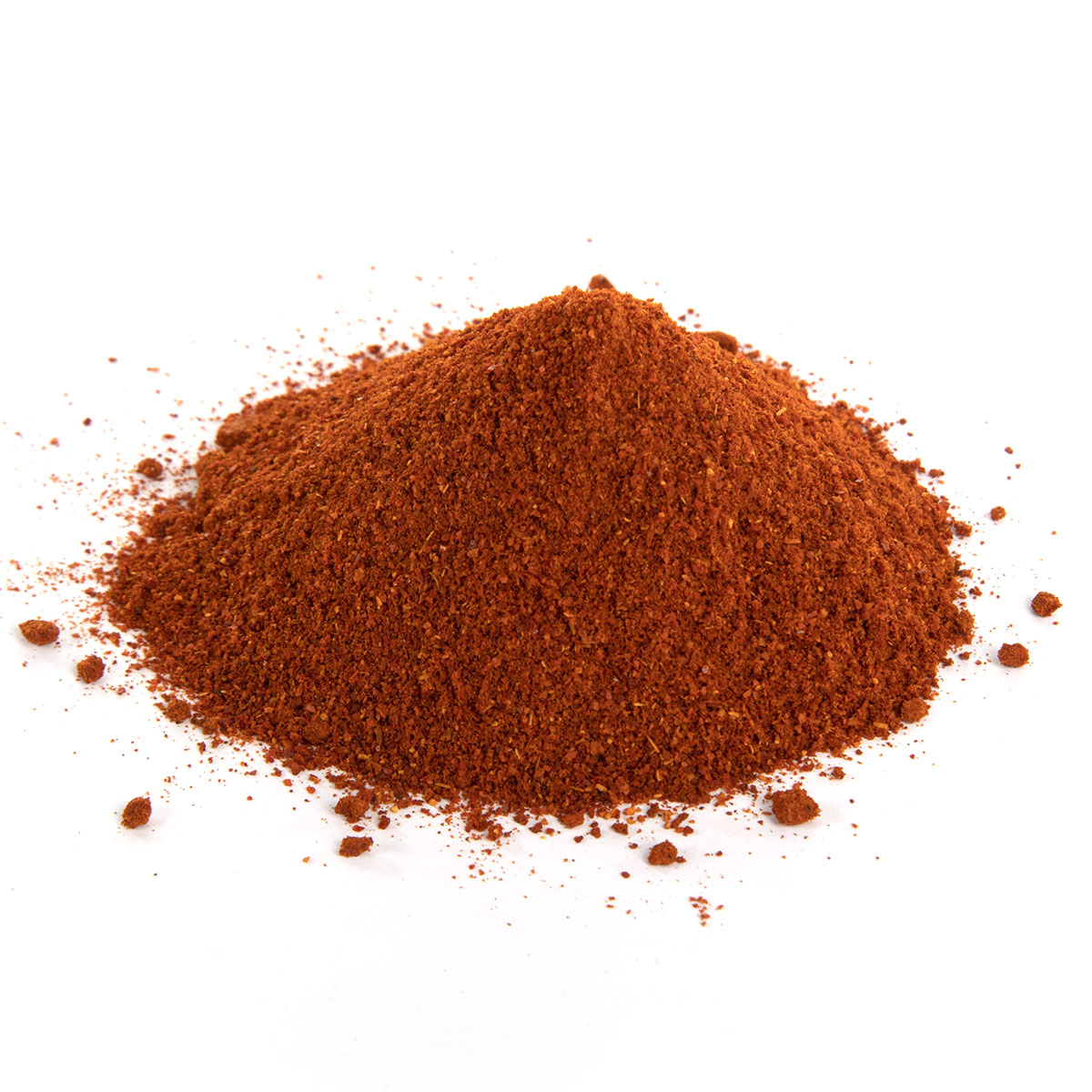 Our favourite day of the year is fast approaching. Hot and Spicy food day is this Sunday! On 16th January every year, the globe gets all fired up for a day to celebrate all those delicious spicy flavours across many cultures. As one of the leading wholesale spice companies, we wanted to take a closer look at this international celebration and what you can do with spices online to turn up the heat on your menu this week.
Why Hot and Spicy?
Humanity has been consuming hot and spicy food for over 6,000 years. Before official medical care was around, spicy foods were used to aid health through medicinal and antimicrobial purposes. Spices like chilli, garlic, onion powder, oregano and allspice also kill bacteria, so even now, people regard spicy food as a safer option to eat when abroad.
Spices make such a different to food, instantly transforming it into something a little more exotic. It depends on the culture you're trying to focus on but be aware that very different spices will be used from plate to plate; it's never a 'one spice seasons' all scenario. Thai spice will be very different to Indian and Creole flavouring different again to Caribbean, so be sure to indulge when you come to buy spices online. This way, you have a vast range of options to celebrate the authentic cuisines correctly.
How to Spice Up Your Food
If you're wanting to take part in the annual food feast, we don't blame you! There are lots of hot flavoured dishes that are easy to make, you just need to be prepared with the herbs and spices online you have. If you're looking for real heat and flavour, here are some of our simple herb and spice seasoning suggestions, alongside the traditional accompanying cuisine:
Mexican: Chilli Powder and Cumin
Italian: Oregano, Garlic, Basil
Indian: Cumin, Curry Powder, Coriander
Chinese: Ginger, Garlic, Chilli, Star Anise
Thai: Lemongrass, Coriander, Cinnamon
Caribbean: Allspice, Paprika and Nutmeg
Creole: Cayenne Pepper, Onion Powder, Paprika
Moroccan: Cardamom, Cloves, Fenugreek and Turmeric
And here are a few simple seasoning tips to enhance flavour with a kick!
Always season meat with salt (course where possible) before cooking.
If boiling anything, sprinkle salt into the water to season during cooking.
Sprinkle from a height for even coverage.
Use a coffee grinder to grind whole spices if you've run out of ground.
Cold foods need more seasoning than hot foods.
Don't limit yourself – go for it!
Once you have your selection of herbs and spices ready, you're good to go. Remember, a little goes a long way, so add and taste as you go. If you put too much heat in, it's difficult to take it out. Oh, one last thing, don't forget to put plenty of water on the table for your guests!
Where to Buy Spices Online
 The main reason people return to a restaurant is because of the quality of food. Good food satisfies, brings people together and ultimately, invites people back to an establishment. All it takes is one visit – once you have that reputation of authentic and delicious cuisine, it'll only play to your advantage time and time again.
Good quality seasonings, herbs and spices online are essential to restaurants specialising in traditional cuisine. Trustworthy wholesale spice companies, like World of Spice, can help you make an impact through taste. With many competitors in the industry, use this week to set yourself apart from the competition with those little extras.
Hot and Spicy Dishes for Your Menu
Need some food for thought this hot and spicy food day? Here are some of our global favourites – they're not for the fainthearted! Be sure to use the spices mentioned above in these recipes!
Caribbean Jerk Chicken Wings
Habanero Beef and Chorizo Burgers
Creole Gumbo
Spicy Jambalaya
Chicken Vindaloo
Prawn Phal
Spicy Lamb Tagine
Kimchi Chilli Noodles
Korean Jjamppong
Sichuan Hot Pot
Camarones a la Diabla
The list could go on – can you tell will love spicy food? Take a look at Google for even more traditional hot and spicy inspiration! 
Get in Touch
At World of Spice, our produce is known internationally for its delicious flavour. We always deliver the highest quality products, to aid authentic hot and spicy cuisine. If you're looking to buy spices online, we can arrange fast and convenient delivery to meet your business or consumer needs.
From bespoke blends to a choice of packaging, complete with custom labelling, our comprehensive service can help you achieve your culinary goals. For more information about our services and what we can offer you, please contact us at orders@worldofspice.co.uk, or feel free to call our team on 01277 633303. We look forward to hearing from you.
---