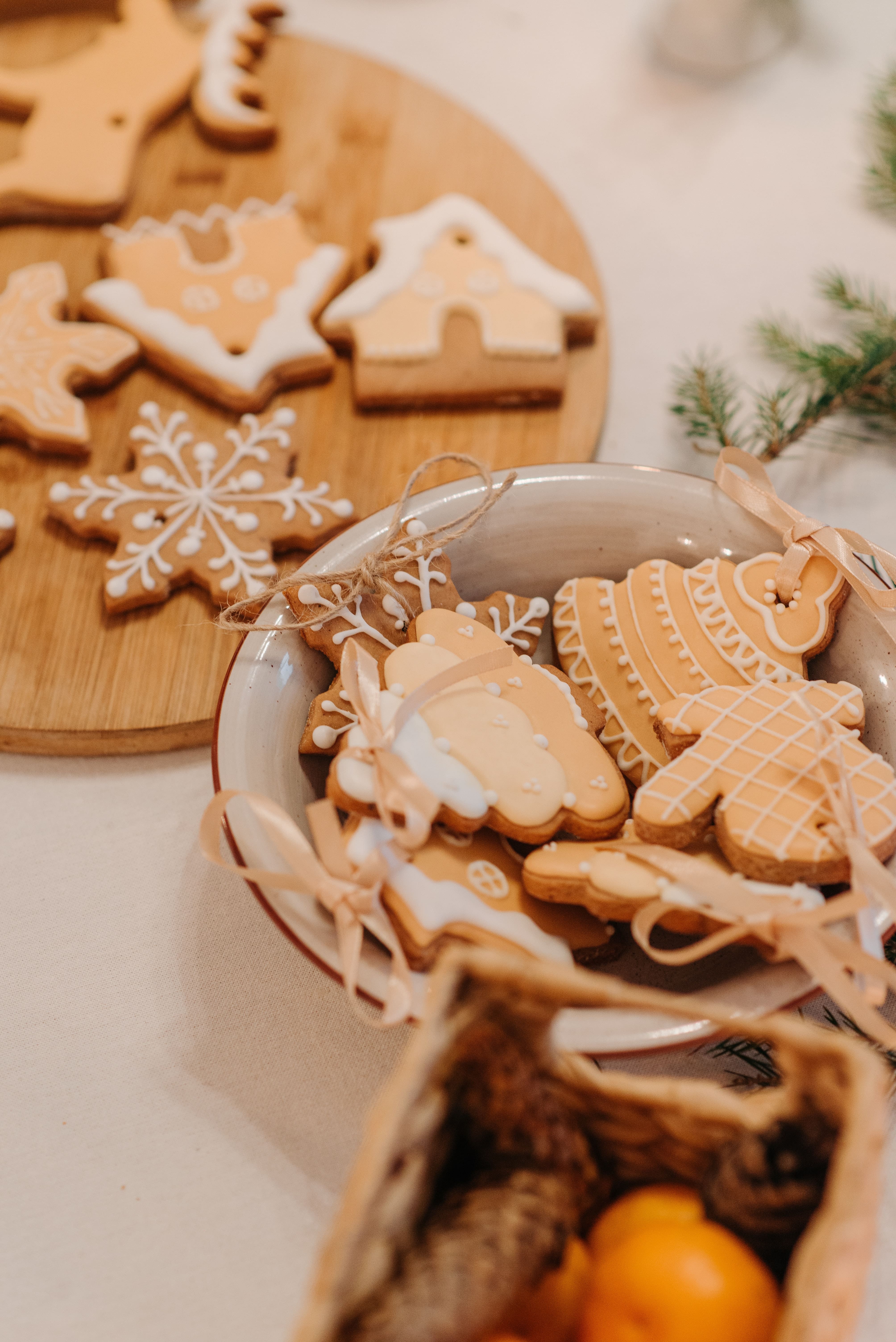 As we approach the run up to Christmas, the seasonal baking trend skyrockets. Across platforms such as Instagram and Tik Tok, our feeds are inundated with extravagant baking ideas and food inspired content that would go down well in the North Pole itself!
Bulk spices are a necessity when it comes to acing your winter creations. This week, we take a closer look at wholesale spices and the ones you should stock up on this winter season!
Seasonal Availability
There's nothing better than preparing for the festivities around this time of year! Now the Christmas countdown is on, baking in winter is a homely comfort that many of us love to indulge in. Bulk spices can help to give your baking the edge and create those delicious and distinct winter flavours we all know and love.
Whether you're a chef, or an avid dinner party host, cooking and baking with ingredients that are seasonally available means your sweet treats are always fresh and exciting. It'll also ensure that your establishment is on trend.
The availability of stock, depending on the time of year, can really play to your advantage and set your food a cut above the rest. You just have to know the crowd pleasers. Herbs and spices really are the key to creating those warming cakes and cookies associated with Winter. 
Spice in Sweet Treats
Wholesale spices aren't just for savoury dishes. In fact, the right spice can enhance baked goods and desserts, giving them a warming quality and making them deliciously moreish!
Dried spice, however, is often favoured in baked goods because of the potency. Whole dried spice has all of its volatile oils inside, so once crushed or cut, the oil is fresh and flavoursome Once heated, volatile oils seep out even more and infuse whatever ingredients they come into contact with. So, whether that's cake batter or cookie dough, you can be sure the taste will be strong enough to create a winter blend, perfect for a treat!
Remember a little dried spice can go a long way. It's a lot stronger than fresh herbs and spices, so you just need a sprinkling of high-quality spice to season your baking. You can always add more seasoning further down the line, but once added to the mixture, you can't take away. So, be mindful of the dried spice portions you utilise when trying new seasonal bakes!
Storage for Flavour
It's worth mentioning, you do have to be careful with storing your wholesale spices. Incorrect storage could impact your baking in the wrong way. Spices in baking are often a subtle and delicate flavouring, so it's imperative that the dried produce used is fresh, in-date and good quality. Trust us – not only is it more cost-effective in the long run, but your baking will reach a new level!
Whole or pre-ground dried spice must be stored correctly to retain flavour and aroma. Generally, if stored well, spices will keep for around 1 year. In our opinion, the fresher the better, so don't hold on to them for too long.
The good news is that dried spice always has a longer best before date than fresh produce. Naturally, if a packet is left open, the produce will lose its potency and go stale through oxidising, from excessive air exposure. It's easy to pop your spices back on the shelf for use at a later date, but if they're not sealed, the product will become soft and lose potency. Be sure to pack away properly after each use.
Where possible, use airtight containers, these will prevent oxygen from getting to your spices. This will also encapsule their potency, meaning that authentic flavour will stick around for longer. A cool, dark pantry is the optimum storage space. This way, sunlight and heat won't strip out the vibrant colours or impact the strength of the flavour.
The Essential Winter Spices
Here are some of the best Winter bulk spices for baking that you should have in the cupboard.
Cardamom - The main types of cardamom used in baking and desserts are black and green pods. Green is the best choice for sweet treats as it has a strong, sweeter flavour with an undertone of fresh lemon and mint.
Cinnamon (ground and sticks!) - Cinnamon is arguably the spice used most in winter baked goods. It's widely known and is a real crowd pleaser. Use whole cinnamon sticks for infusing subtle flavour into liquid mixture and use ground cinnamon for recipes that require a stronger taste, or sprinkle with cinnamon and sugar on top!
Cloves – Known for their aromatic flavour, cloves are flower buds from the clove tree. They have a warming, sweet, yet slightly bitter taste. Sharper than cinnamon, they lend a whole new flavour to winter sweets. A little goes a long way here!
Ginger - Widely recognised for its use in gingerbread, ginger is warm, spicy and sweet, lending a wonderful fragrant flavour to many puddings. Ginger pairs well with fruit-based puddings, but also complements chocolate well. In our opinion, it's a great all-rounder!
Nutmeg - A warm, aromatic spice with hints of clove. Nutmeg adds a little extra to cookie dough or is perfect for sweetening an apple crumble! This spice creates the perfect winter bakes with ease.
Star Anise - A little star anise in your Christmas fruit cake will absolutely transform it – trust us. The warm aniseed flavour will add a distinct freshness, whilst complementing the brandy-based mixture.
Allspice - Earthy and spicy, allspice is made from a dried, unripe berry, pimento dioica. Although a sweeter spice, it carries a spicy, wood-like undertone. Allspice has a strong aroma and tastes like a mix of cloves, nutmeg and cinnamon. Perfect for baking this season!
Get in Touch
At World of Spice, we understand the importance of traditional tasting sweet treats. Bulk spices are the key to that seasonal authenticity. Our service is cost-effective and fully reliable; we go above and beyond for each of our customers to ensure that you get the produce you need for business.
From bespoke blends to a choice of packaging, complete with custom private labelling, our comprehensive service can help you achieve your culinary goals. For more information about our services for trade and retail and what we can offer you, please contact us at orders@worldofspice.co.uk, or feel free to call our team on 01277 633303. We look forward to hearing from you.
---