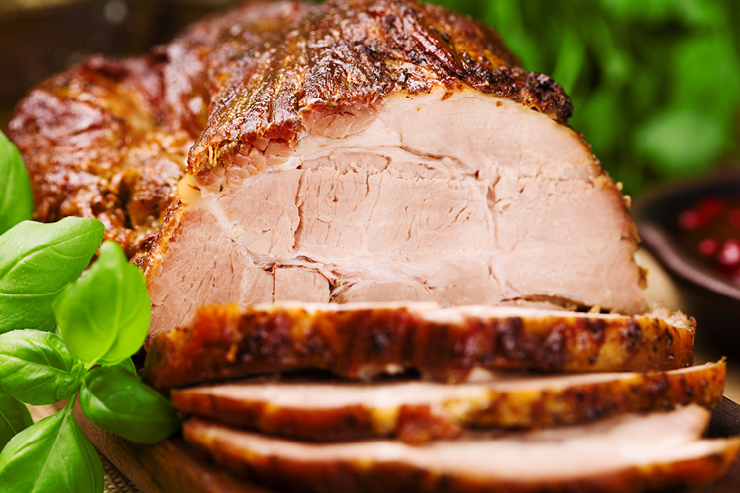 It's just over a month until Christmas, so in this week's blog, we wanted to take a closer look at supply and demand before the festivities and the bulk herbs and spices you should be stocking up with this festive season!
The Current Market
Over the past 18 months there have been fluctuating supply and demand issues. Just like at the start of the pandemic, at this time of year bulk herbs and spices known for their immune boosting properties are in strong demand.
Over the last few months, there has been more supply chain disruption resulting in delayed deliveries and increased prices. Catering industry giants, Nandos and Ikea are just some of the companies reporting problems. We know that the pandemic has affected these statistics, but also, Brexit and staff shortages across the whole UK food supply chain.
Covid has put pressure on global supply chains, contributing to price inflation, higher transport costs and delays in shipping goods. With many herbs and spices imported from overseas, the ongoing restrictions are still affecting international sourcing. Factories ave been closed and ports shut, making it hard for even the largest producing countries to export as much produce. There has also been a big change in the level of demand for specific products. It seems that the demand in the UK economy has recovered from the low levels more quickly than supply, meaning there is now a substantial backlog of produce globally.
Get Ahead of The Game
For our trade customers, we understand how important the timely delivery of your herbs, spices and seasonings are, especially as Christmas approaches. At World of Spice, we work incredibly closely with our suppliers and consistently maintain supply and stock levels by making allowances for any additional time required. Scheduling is key, so we always ensure planning a long way in advance.
There are many benefits of buying from buying bulk herbs and spices from a wholesaler rather than a standard supermarket, price is certainly a lot better when you buy in bulk, especially now as prices increase in supermarkets, but at World of Spice, it's all about the fantastic and comprehensive customer service and of course, the incredible and definitive flavour of our produce.
Not So Festive
Unfortunately, there are some suppliers whose herbs and spices are a bit 'bah-humbug' to say the least. Some either aren't genuine, or adulterated, meaning they aren't as potent, and you aren't getting the product you thought you were paying for. This is often the case with cheaper supermarket retailers. We tend to buy what we need cheaply from the supermarket, but that comes at the cost of a good flavour and as a result, we have to use more of the product, to get a distinct taste, which is not cost effective.
Larger companies often add plain green leaves to their herb and spice mixes to 'pad them out' and save money, meaning that they aren't pure herbs and spices. So, it's always worth buying your bulk herbs and spices from a reputable company, especially at this time of year. It won't leave you out of pocket and your customers will notice the incredible flavours in their festive food.
The Herbs and Spice You'll Need
So, what bulk herbs and spices will you need to order this Christmas? It depends on the dishes you're planning on making, but those classic Christmas flavours and aromas typically come from specific herbs and spices.
Star Anise: A little star anise in your batch of mulled wine will absolutely transform it – trust us. The warm aniseed flavour will add a distinct freshness, whilst warming your cockles.
Nutmeg: A warm, aromatic spice with hints of clove. From savoury stews, to Christmas pudding flavourings or even on top of a hot chocolate, it's the perfect wintery flavour.
Cinnamon: Versatile and sweet, it's one of the spices most associated with Christmas. Always have a pot of this in the spice cupboard because it's an essential that's not just for Christmas! 
Cloves: At Christmas, the warming, sweet, yet slightly bitter taste compliments many winter delicacies. Slightly sharper than cinnamon, a little goes a long way!
Cardamom:  Green cardamom is the best choice for Christmas desserts and baked goods, with its strong, sweet flavour and an undertone of fresh lemon and mint. It can also liven up hot drinks, and even stews!
Rosemary: Whether you're adding fragrance and flavour to your Christmas meat, or adding a few springs to your crispy roast potatoes, Rosemary is a staple Christmas favourite that will freshen and enhance your festive food.
Order Now
Given the supply and demand issues that are fluctuating, if you want to be in timeyou're your Christmas menu, now is the time to order your herbs and spices. Luckily at World of Spice, we can accommodate you at short notice.
We understand the importance of traditional tasting, seasonal cuisine. Bulk herbs and spices are the key to that authenticity. Our service is cost-effective and fully reliable; we go above and beyond for each of our customers to ensure that you get the produce you need for business this Christmas.
From bespoke blends to a choice of packaging, complete with custom private labelling, our comprehensive service can help you achieve your culinary goals. For more information about our services for trade and retail and what we can offer you, please contact us at orders@worldofspice.co.uk, or feel free to call our team on 01277 633303. We look forward to hearing from you.
---