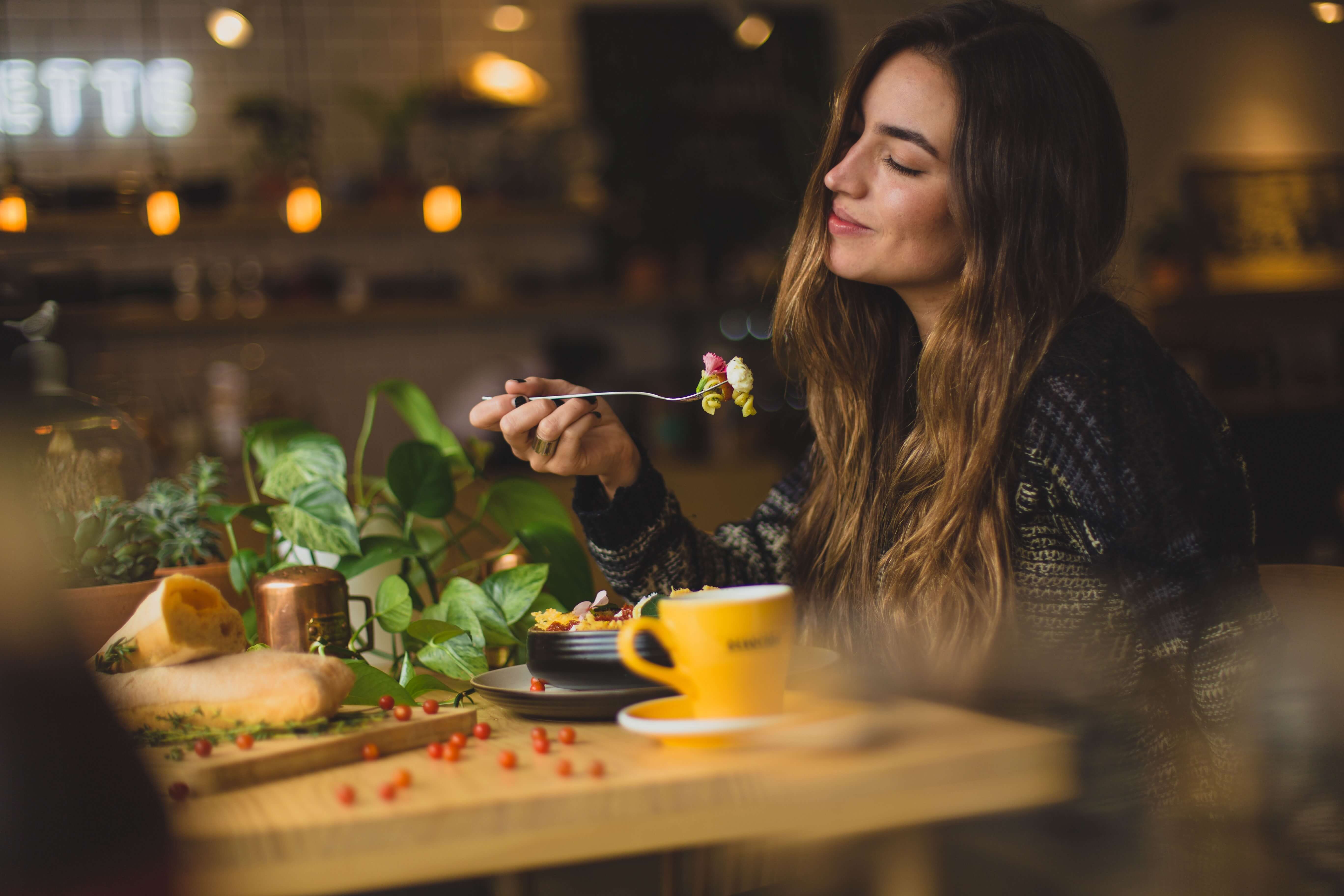 Happy New Year! 2023 is upon us and if, like many, you are thinking of setting some new year's resolutions, there's no time like the present! For our bulk herb companies, sustainability is extremely import and it should be for everyone in the catering business too. If it's not on your resolution list yet, read this week's blog to discover some simple ways that your restaurant can become greener this year. After all, it's important that we look after our planet, our businesses and ourselves!
Reducing Our Carbon Footprint
With the net-zero deadline fast approaching, it's important that we collectively to do all that we can to continue to reduce the amount of greenhouse emissions we are producing. Our increasing carbon footprint is having detrimental effects on the environment and our planet depends on us reversing our actions imminently. The reality is that we live in a world where global warming is a huge cause for concern. Working together ensures that we can make a difference. Making conscious decisions to benefit our planet will only have a positive effect on our globe.
In fact, experts say there is time to reverse the majority of the damage that has been done – but only if we act now! At World of Spice, we continue to uphold a responsibility of care to our planet. We ensure that we contribute to sustainability and preserving the planet though our supply, production and installation.
4 Ways to Be More Sustainable in 2023
Buy Herbs in Bulk
When you buy herbs in bulk, you are contributing to many positive environmental changes, including cutting carbon emissions:
With 45% of waste in landfills attributed to food packaging and containers, buying bulk herbs and spices and other produce in large quantities can really help to reduce unnecessary packaging, including plastic. You can also recycle or up-cycle your bulk packaging after use.
Purchasing bulk herbs, seasonings and spices contribute to less transport transmissions through deliveries. Having timely bulk deliveries stops multiple trips a week, cutting down on petrol emissions, but ensures you'll always have what you need.
Bulk herbs and spices are key ingredients in vegetarian and vegan dishes; cutting down on meat and dairy can also help to reduce greenhouse gas emission.
If these aren't reasons to become more sustainable this year, what if we told you that from a business perspective, it's the most cost-effective option for your restaurant, saving you money long term? The high quality of our herbs, seasonings and spices means that they last longer, so you don't have to buy as much, but guests will always get that authentic and delicious taste in whatever cuisine you cook up!
Reduce Food Waste
Reducing your food waste can make a monumental impact on the environment. Bulk herb companies, like World of Spice, are helping to encourage restaurants to decrease their overall food wastage, allowing them to be more conscious of ordering just what they need. Did you know that restaurants throw out 52 billion pounds worth of food each year?
Well, buying dried produce with a longer use by date is a great way to minimise food wastage. If your restaurant is aware of the stock that they use on a regular basis, and how much they go through on average month to month, it is far more beneficial for the environment, and for businesses, to buy in bulk.
Market Your Seasonal, Local Produce
We think that knowing where your food comes from is just as important as how it tastes. If you're a local business, it's more likely that your ingredients are seasonal and regionally sourced. You have the capacity to be a little more creative with your menu and therefore, your marketing! If you source your produce locally, or from other small businesses, let your customers know! They'll feel great that they're supporting such a worthwhile establishment and chances are, they'll be back for more!
Recycle, Recycle, Recycle
This one is so easy, but it's the simplest things that sometimes make the biggest impact. It's important that your restaurant recycles at every opportunity. With 80% of packaging completely recyclable, it's time that we embrace that statistic. If you're popping something in the bin anyway, make sure that it's the right one.
If you don't have a recycling system at work, get hold of a few large containers for glass, metal, carboard, paper, plastic and non-recyclables. Label them clearly so people know where to put the items and ensure that someone takes the recycling out upon close at the end of each working day. Simple and effective!
Get in Touch with Our Eco-Friendly Team
If you're looking for a way to contribute to a greener way of business, buying bulk herbs and spices is a steadfast step in the right direction! At World of Spice, we can accommodate your specific business requirements. We offer a large range of herbs, spices, seasonings and other dehydrates in a wide range of recyclable packaging. Additionally, we always keep up to date with new packaging options to ensure you have the latest environmentally friendly products available to you.
Our family-run team are highly customer focused, with a strong commitment to lessen our impact on the environment. You can enjoy our flexible and comprehensive service when is most convenient for you. We want to help develop your menu by offering top notch flavours, bespoke blends and solutions through seasoning. From timely deliveries, tailored packaging, to private labels, we can accommodate your business needs.
For more information about our services and what we can offer you, please contact us at orders@worldofspice.co.uk, or feel free to call our team on 01277 633303. We look forward to hearing from you.
---